The Civil Administration demolishes a house and notifies another in Beit Sira / Ramallah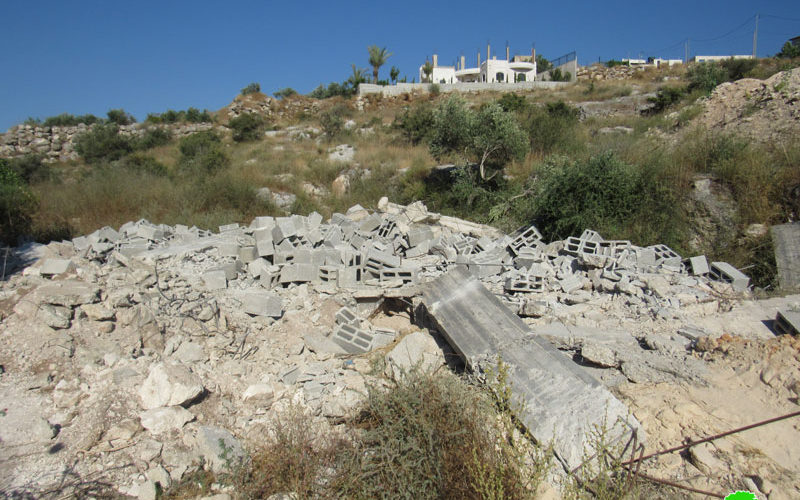 Violation: Demolishing a house and notifying another.
Location: Beit Sira Northwest Ramallah.
Date: June 24th 2020.
Perpetrators: The Israeli Occupation Civil Administration.
Victims: Citizen Ahmad Abu Safya and Mohammed 'Anaqwa.
Description:
Wednesday June 24th 2020, the Israeli occupation forces demolished an under construction house in Beit Sira northwest Ramallah on the pretext of building without licenses, the targeted house has a total area of 70 m2 and belong to Ahmad Abu Safya from 'Araba[1] , who supports a family of 4 , 2 of them are children.
The targeted house is only 150 m away from bypass 442, which passes through Ramallah northwest villages.
Reportedly, the Israeli occupation already issued a halt of work notice for the targeted building in June 15th 2020; the notice is numbered (10149) and entitled "removing a new building" issued under military order (1797) for 2018.
At the same day, the occupation forces gave Mohammed 'Anaqwa (35) a notice for his house , the notice is also entitled "Removing a new building" on the pretext of building without licenses , notice number (10148) gave the owner only 96 hours to object.
The targeted house consists of one floor and a basement with a total area of 210 m2, and inhabited by a family of 5, 3 of them are children.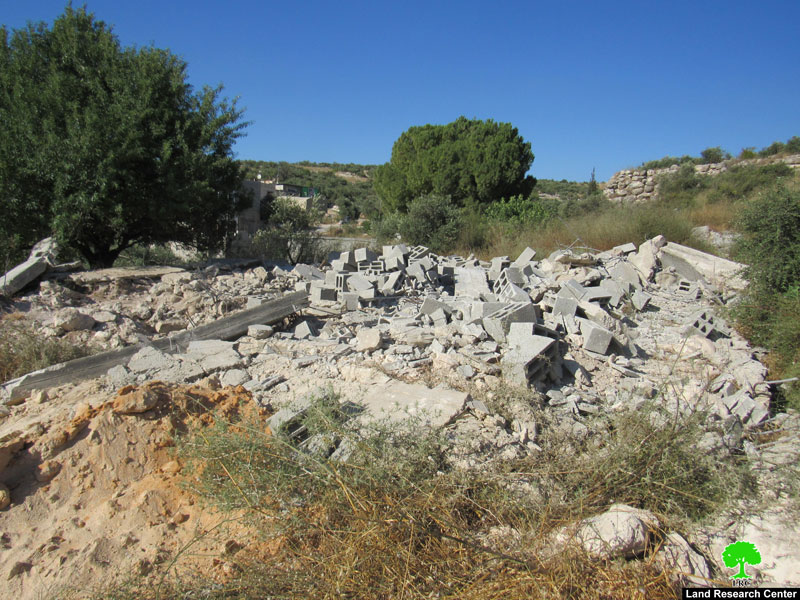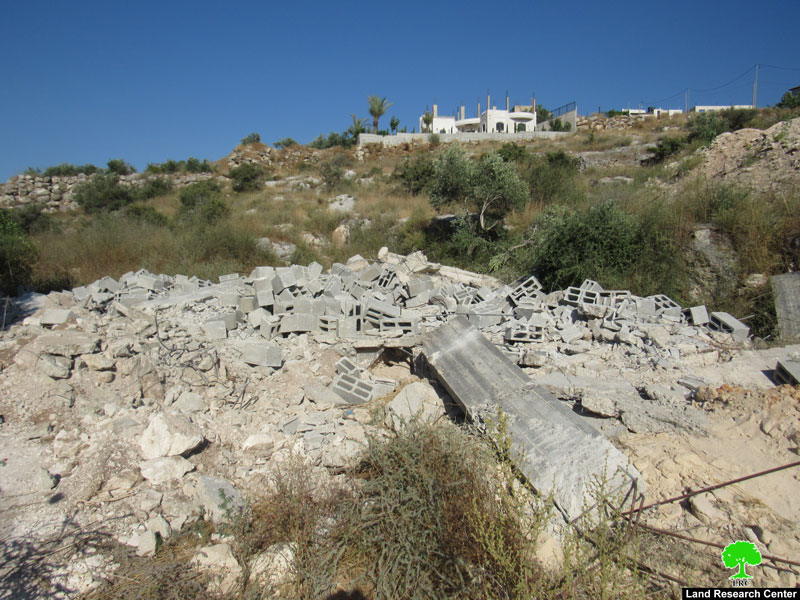 Photos 1-2: Ahmad Abu Safiya house after turned into dust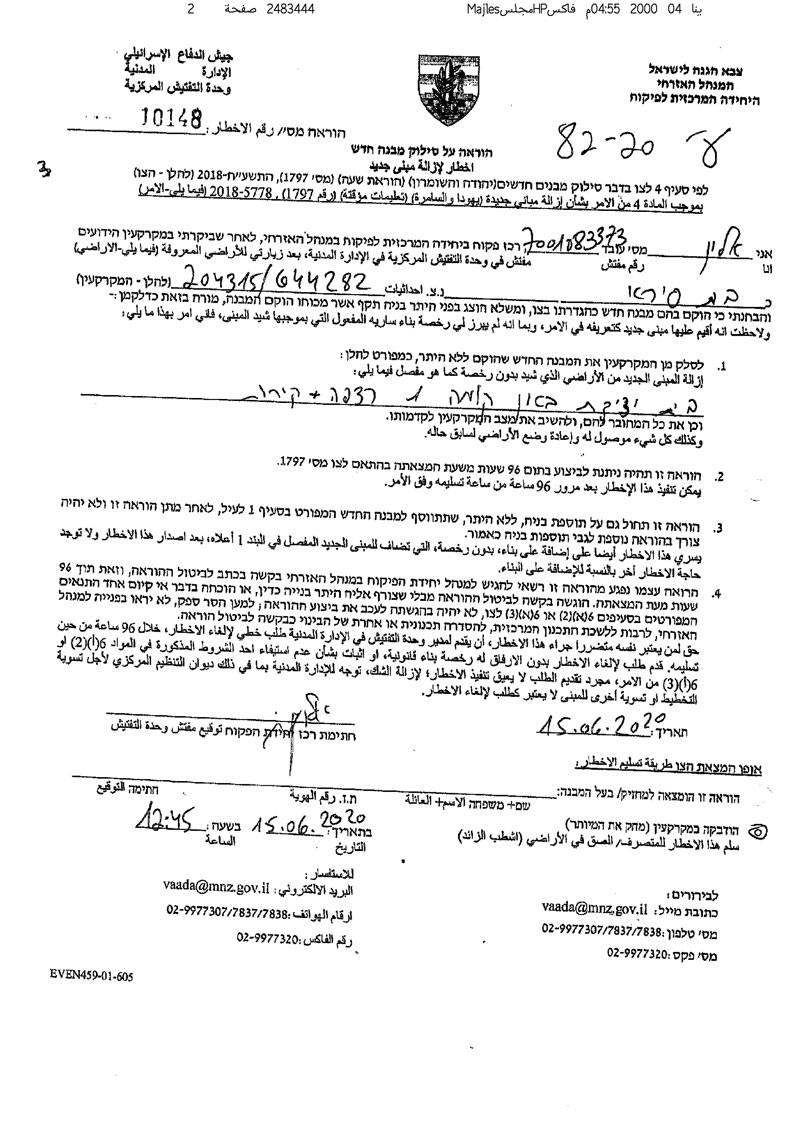 Photo 3: The Occupation notice after the demolition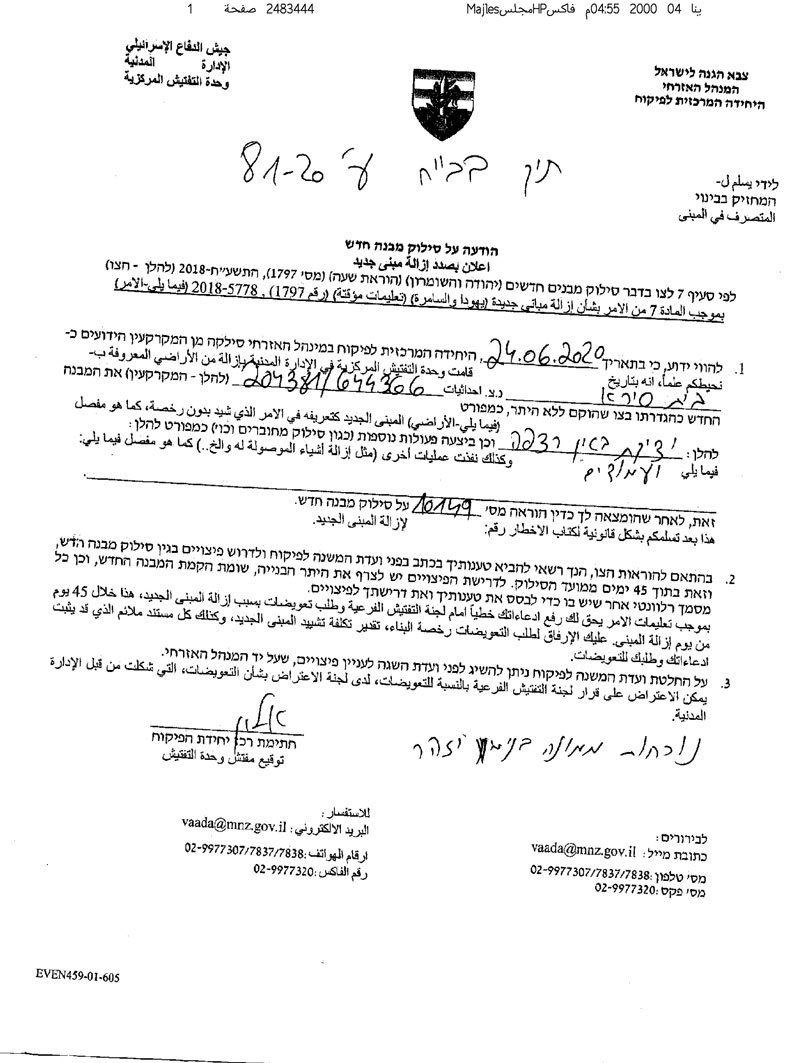 Photo 5: Notifying a building for 'Anaqwa family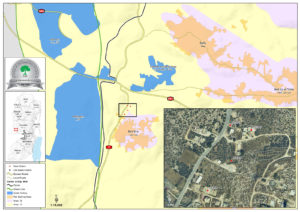 Noteworthy, the occupation authorities referred to military order (1797) issued in 2018, which targets newly constructed buildings, or under construction buildings.
In reality, the issue is not all about unlicensed construction than it is on the occupation's intention to take over more lands in the area of their control (Area C according to Oslo Accords). The Israeli occupation considers such lands as a colonial reserve, which will be hard to negotiate on in any future agreements with Palestinians.
[1] A Palestinian village inside the green line