Halt of Work notice for an old Cistern in Sadet Ath-Tha'lah east Yatta/ Hebron governorate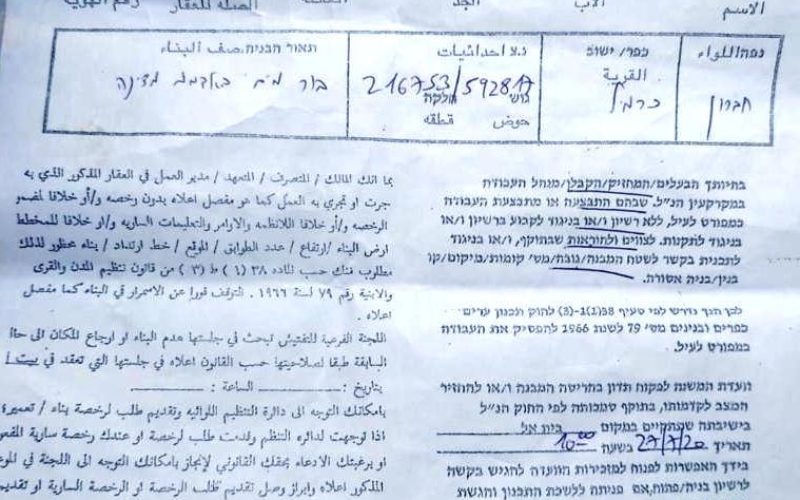 Violation: Halt of Work Notice.
Date: June 28th 2020.
Location: Sadet Ath-Tha'lah – Yatta town / Hebron governorate.
Perpetrators: The Israeli Occupation Civil Administration.
Victims: People of Sadet Ath-Tha'lah village.
Description:
Sunday, June 28th 2020 the Israeli Occupation authorities issued a halt of work notice for a cistern in Sadet Ath-Tha'lah – Masafer Yatta.
A vehicle belongs to the building and organization department in the civil administration raided the area, and put a notice on the cistern then took picture of it before withdrawing.
The occupation authorities with notice number (00394) ordered the immediate stoppage of construction works and set July 27th 2020 , as the date of the subcommittee session in Beit El military court to decide the fate of the structure.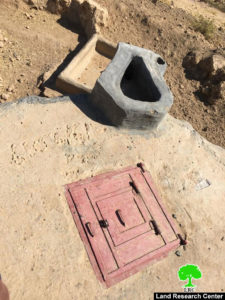 Notice number (00394) targets a water harvesting cistern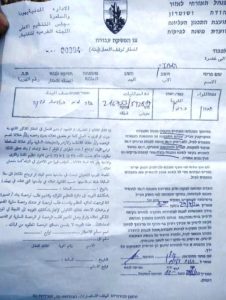 Photo 1: The targeted cistern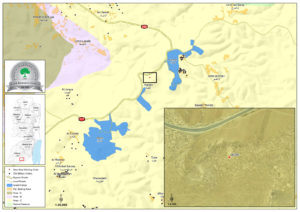 The Occupation targeted an old cistern rehabilitated in 2019, which provides water for the family and the barn; the cistern has a storage capacity of 200 m3.
Sadet Ath-Tha'lah suffers from water shortage especially in summer time , the area is a semi-desert and its residents depend mainly on cattle breeding for living.
The Occupation authorities previously demolished a cistern in the village with a storage capacity of 300 m3.
Noteworthy, Sadet Ath-Tha'lah is located to the east of Umm Al-Khair village in Masafer Yatta , the village has a total population of 100 people depend mainly on agriculture and cattle breeding for living.
For more information about Israeli Violations read the following report:
Demolishing structures in Sadet Ath-Tha'lah