Settlers of "Havat Gilad" sabotaged 18 olive trees in Fara'ata /Qalqilya governorate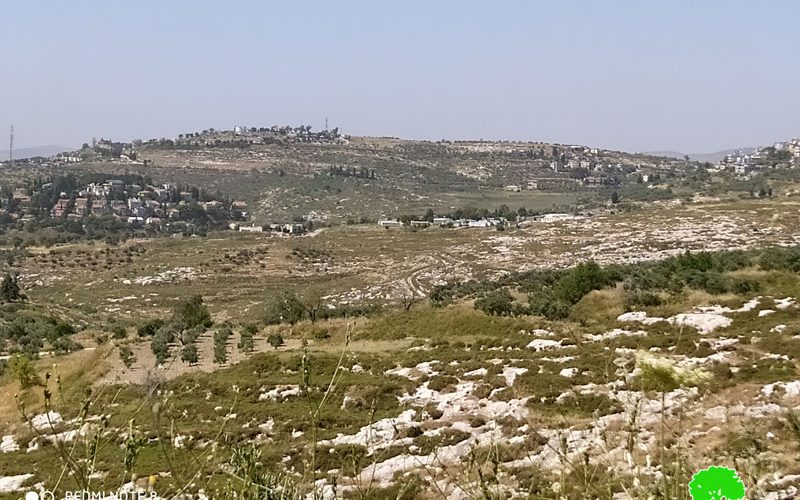 Violation: sabotaging olive trees.
Location: Fara'ata village / east Qalqilya.
Date: May 4th 2020.
Perpetrators: Settlers of "Havat Gilad".
Victims: Farmer Riyad Sediq Al-Beri.
Description:
Monday morning , Palestinian farmer Riyad (44) went to his land in Jabal At-Taweel where he found that the occupation forces ravaged the plot and sabotaged 18 olive trees (aging 15 years old) , for the sake of illegal expansion of "Havat Gilad" settlement on lands that originally belong to the Palestinian villages Fara'ata , Amatin, Jit and Tel.
Riyad told LRC:
"One of my neighbors called me and told me that my land was being ravaged, when I went there I found the occupation forces and they prohibited me from reaching the plot, it was devastating to see the trees that my father spent his life growing uprooted and thrown away. The occupation forces prohibited me from filming the assault and pointed their guns towards me to force me to leave the place."
I filed a complaint to the occupation through the so called "The Coordination Office", which is useless as the occupation forces aim is only to expand the settlement.
In the recent two years , "Havat Gilad" have been witnessing acceleration in colonial expansion and activities . The occupation leveled vast areas of what they allocated as governmental properties to expand the illegal settlement on the surrounding suburbs.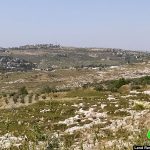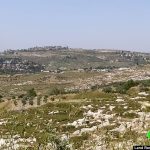 Fara'ata village : [1]
26 km to the east of Qalqilya , Fara'ata is surrounded by Jit (north) , Imatin (west) , Tel (east) and Imatin (south).
Fara'ata has a total population of 872 people , according to 2017 census.
Fara'ata has a total area of 1,657 dunums , of which 84 dunums are a built up area .
Bypass 596 devoured about 188 dunums.
In case the apartheid wall was completed it will eat up 69 dunums and isolate 66 dunums and end up 668 m long.
Oslo accords divided the land as follows:
A area:
B area: 1,493 dunums.
C area: 164 dunums.
[1] GIS-LRC