Israeli Occupation Forces notify agricultural water pools with stop-work in Jericho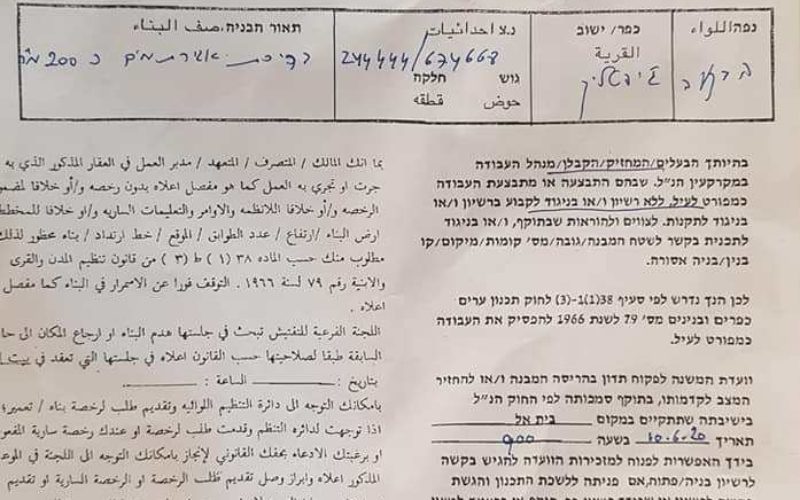 Violation: stop-work notifications on water pools
Location: Al-Jiftlik- Jericho
Date: May 11, 2020
Perpetrators: Israel Civil Administration
Victims: Palestinian farmers
Details:
Within an Israeli policy to evacuate the Jordan Valley area, Israeli authorities have been active at restricting agricultural activity and reinforcing Israeli settlers' presence in area. This intensified during the pandemic.
It is reported that the Planning and Construction Sub-Committee of the Israeli Civil Administration raided the area of Khallet Allan on May 11,2020 and notified three agricultural water pools with stop-work on the pretext that they were built without proper license. 
According to military order, the two families were given a deadline until June 06, 2020 as a final date to complete all licensing procedures. This comes in time with the session of the Planning Committee in Beit El court to consider the status of the notified structures.
The damage resulted due to the notifications was reported as follows:
Affected citizen

Family

No. of military notice

Type of structure

Remarks

Nasr Zyadat

13

 

Serves 45 dunum of palm plantation

Muneer Nsasrah

8

Water catchment pool 200m2

Used for irrigation

Water catchment pool 150m2

Used to irrigate 50 dunum of palm plantation and 45 dunnum of vegetables plantation

 

21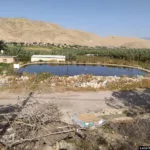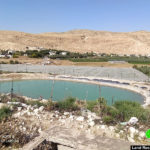 Photos 1+2: the targeted pools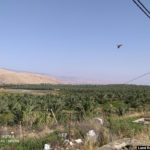 Photo 3: some of the lands benefiting from the pools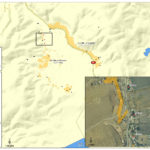 The chairman of Al-Jiftlik village council told Land Research Center the following:
"Al-Jiftlik is founded on the Eastern Water Basin, but it actually suffers from lack of water. The occupation dried up most of the artisan wells in the area and there is only one well left. Agricultural prosperity depended on the wells!"
The chairman also indicated that there were some water harvesting initiatives from civil society organizations, but the occupation halted them, causing a damage to the agricultural reality in the area. Tens of families lost their livelihoods that fully depend on agriculture as a result. This indeed indicates the serious threats Palestinians face in the area due to Israeli measures.
  Jiftlik Village [1]:
Al-Jiftlik village is located 35 km north of Jericho, and its population is 3100 people according to the 2017 census. Its total area is 185031 dunums, of which 1110 dunums are built up area. The occupation confiscated an area of 12040 dunums from its lands, as follows:
3207 dunums were confiscated for building Israeli settlements in the area, including the settlement of Maswa.
3328 dunums were confiscated for the purpose of building settlement roads bearing the numbers 90, 505 and 508.
5505 dunums for the purpose of building military camps for the Israeli army.
 (1) Source: Geographical Information Unit at the Land Research Center.