"Kedumim" settlers sabotage 31 olive saplings / Qalqilya governorate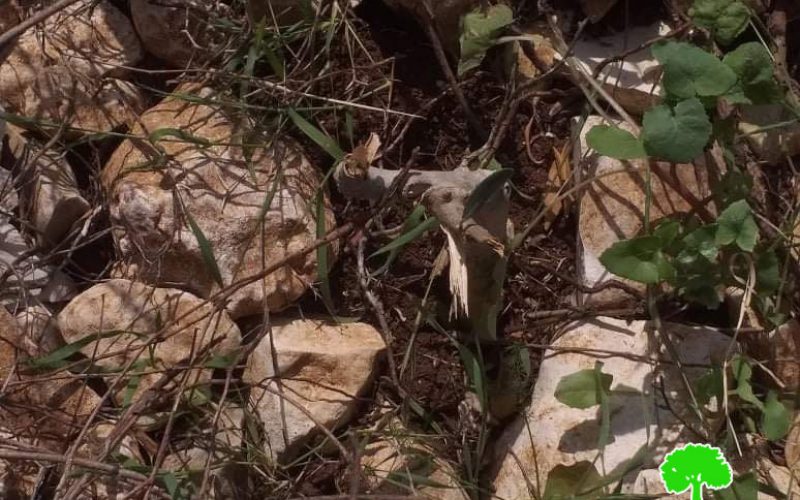 Violation: Sabotaging 31 olive saplings.
Location:  Kafr Qddum – East Qalqilya.
Date: April 21st 2020.
Perpetrators: Settlers of "Har Hemid" outpost.
Victims: Ahmad Barham.
Description:
Tuesday evening, April 21st 2020, a group of fanatic settlers from Har Hemid outpost raided Kafr Qddum village , and took advantage of the darkness of the night to sabotage 31 olive saplings aging 7 years old.
The targeted saplings belong to farmer Ahmad Barham from Kafr Qaddum, who told LRC reporter on a phone call:
"I own a plot with a total area of four dunums planted with a variety of field crops   , 4 years ago  I planted the plot with olive saplings, and started spending hours every day to take care of it. During the last few years, I was a victim of settlers' attacks and assaults, they cut down trees , but I insist on replanting my land and protecting it . Recently, the fanatic settlers took advantage of the lockdown and my absence to cut down the olive saplings .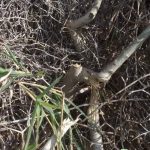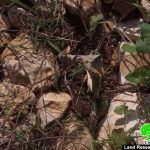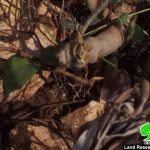 Photos 1-3: The sabotaged saplings / Kafr Qaddum
Har Hemid outpost is constructed on confiscated lands in Kafr Qaddum, the outpost is inhabited by Haredi religious families , the outpost was constructed in 2001 and since then numerous attacks were documented in the area.
Kafr Qaddum: [1]
Kafr Qaddum is located 23 km to the east of Qalqiliya. Its total area is around 17,161  dunums including 456 dunums of built up area.
According to the Palestinian central bureau of statistics the town has a population of 3280 people.
 There are around 2500 dunums of rangeland and 5000 dunums were captured by the Israeli and being used for colonial activities. The rest are agricultural field mostly planted with olive (85%).
[1] GIS-LRC