Israeli violations are nonstop in East Yatta / Hebron governorate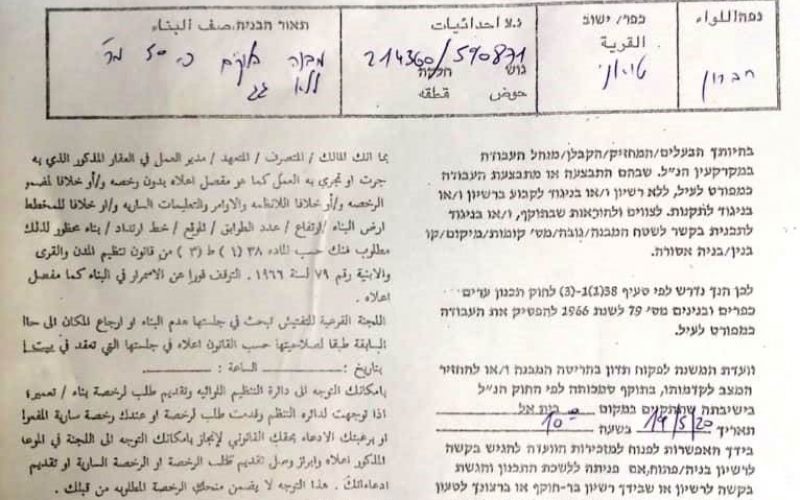 The Israeli Occupation authorities issued a halt of work order on Raba'e family home in At-Tawani – East Yatta. In the same context, settlers attacked a farmer in Qawawis village and stole two heads of cattle.
Monday  April 20th 2020, a vehicle related to the building and organization department in the civil administration raided At-Tawani  village- east Yatta, and reached the construction site of a house that belongs to Jamal Raba'e, the inspection officer wrote a military order ,  hanged It on the structure , then took picture of it before withdrawing.
The notice numbered 00385 ordered the immediate stoppage of construction works on the pretext of building without licenses , and set May 19th as the date of the subcommittee session in Beit El military court to decide "Demolishing the structure or returning it to its previous status."
Notice number 00385 targeting Jamal Raba'e house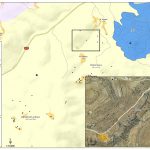 Reportedly, the targeted house is still under construction, and has a total area of 60 m2, and it was supposed to be a home for a family of 6 , 4 of them are children.
Settlers attacking a farmer:
Tuesday, April 21st 2020 , two settlers attacked farmer Jebril No'aman while he was herding in postures close to Qawawis village – southeast Yatta.
The targeted farmer said that a settlers' car stopped by the posture where he was herding, two settlers got out, and started stoning him, then pulled their guns, and stole two heads of cattle before running away.
Qawawis village is a hot spot for settlers' attacks, as it is close to (Avigal, Sosiya, Mitzpe Yaer) illegal settlements constructed  on Palestinian confiscated lands.
The affected farmer called the Israeli police , who told him to go to the closest Israeli station in "Kiryat Arba'a" illegal settlement to file a complaint , but nothing was actually done to stop such attacks from occurring.