Fanatic Colonists Attack Farmers in Jibya village / Ramallah governorate
Violation: Attacking Palestinian farmers.
Location: Jibya village / North Ramallah city.
Date: April 16th 2020.
Perpetrator: Israeli Colonists of an illegal outpost nearby Halmish colony.
Victims: Citizens Musa and 'Issa Qattash.
Description:
Thursday, April 16th 2020 , Citizens from Aj-Jalazoun suffered from  various wounds around their bodies after being attacked by Israeli colonist in Aj-Jibya village west Ramallah, the wounded citizens were taken in an ambulance to get medical aid , the wounded are 'Issa and Mousa Qattash from Aj-Jalazoun.
Musa Qattash (36) told Land Research Center:
"I live in Aj-Jalazoun refugee's camp north Ramallah city , My brother 'Issa and I own a plot with a total area of 2 dunums in Jibya village northwest Ramallah governorate , the plot is planted with olives and located in C area."
And He told LRC what happened to him:
"Thursday about 11:00, my brother and I , with our families , and mother (67) , went to our plot, and while we were there I went down the valley to enjoy a hike and take some pictures , that's where I heard someone yelling at me "Stop" so I stopped , two colonists appeared from behind a tree , and asked me what I was doing there , I said  I was only visiting my plot , they started speaking in Hebrew then beat me with an olive steak , I fell to the ground and suffered unbearable pains in my face and feet , I heard one of them telling the other to bring a rope and kill me and went to the woods to bring it , I got up and hid behind a tree , and was so afraid and reciting the Quran that I might just die now .
My brother apparently noticed that I was late so he got down to find me , the colonists who were looking at me have already been joined by other three colonists , the five found my brother and started beating him so hard.
As I was suffering from terrible pains I crawled up the mountain to my family to get a phone , and called the Palestinian Liaison office  , which in turn called the Israeli liaison office and police , and when the Israeli police showed up at the location about an hour later my brother was about to die , colonists ran away and we took my brother to the hospital , it appeared that he lost a lot of teeth , and his leg was broken.
During the attack, colonists were spitting a lot on his face, so we took him for a Corona test, and to the Quarantine in Al-Bireh to make sure that he didn't caught an infection.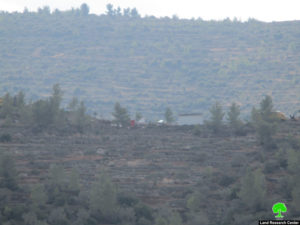 Photo 1: The new outpost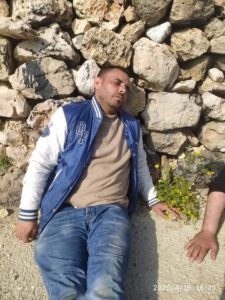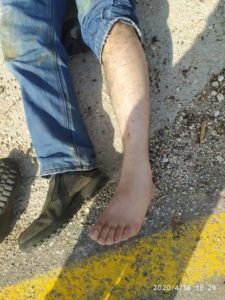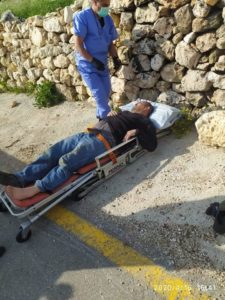 Photos 2-4: The victims
Reportedly, colonists established a new outpost on the foot of Al-Qastal mount in Umm Safa, they are radical Jews and carry out continuous attacks on Palestinian farmers.
About Jibiya village: [1]
Jibiya lies 11 air suspended kilometers from Ramallah, and surrounded by Um Safa (north and east) , Kubar (south and west) , Berham (east).
Jibiya has a total area of 1646 dunums, 846 of them are B areas, 800 C areas according to  Oslo agreement, Jibiya has a built up area of 41 dunums that are not enough for its residents.
Jibiya has a population of 156 people in 2017 census in number of families : Abu Ziad, Afana , An-Najab , Abdul-Jawad ,Shalash and Hamd.
[1] GIS-LRC