An eviction order on a plot in Al-Mafqara village – East Yatta / Hebron governorate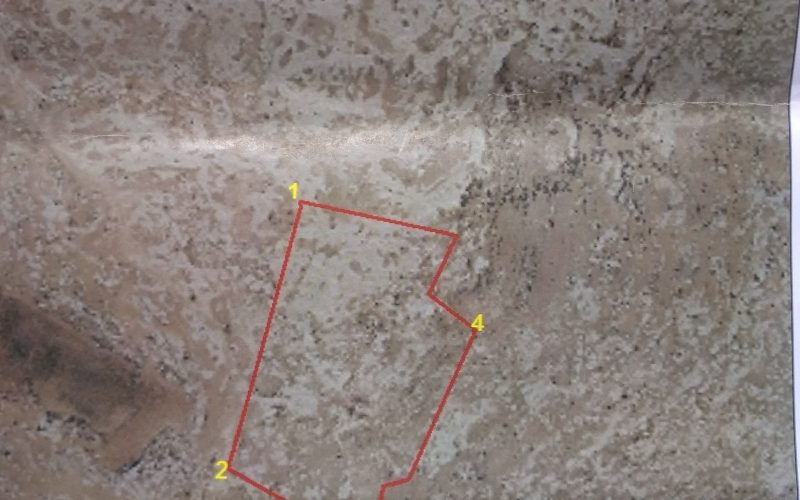 Violation: An Eviction order on a plot.
Date: March 31st 2020.
Location: Al-Mufqara – Yatta village / Hebron governorate.
Perpetrators: The Israeli Occupation Civil Administration.
Victims: Citizen Ahmad Hamamda.
Description:
Tuesday March 31st 2020 , the Israeli occupation authorities notified a plot with eviction in Al-Mufqara village east Yatta / Hebron governorate , on the pretext of assaulting a state property.
A Vehicle related to the civil administration raided the village, went to Hamamda's plot , and the occupation authorities officer hanged 3 copies of the military order on several spots in the plot.
The notice was issued by the civil administration – the responsible on government properties- the inspection subcommittee and entitled "A notice to evict a plot" numbered (001100).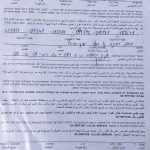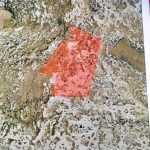 Photos 1-2: the eviction notice and the attached aerial image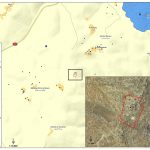 In the notice, the occupation authorities imposed "raising hands and returning the plot to its previous status" and gave the owner 45 days to implement the notice, and threatened that in case the owner breached the deadline, the occupation forces will implement the eviction and make him pay for the costs.
This means that the owner must uproot the plants or trees he planted in the plot and demolish the retaining walls or cisterns in case there were any , and return the plot as is it was never used, or the occupation forces will implement the operation with heavy machineries, and the owners will have to pay for the operative costs.
Reportedly , the owner rehabilitated the five dunums plot recently and fenced it with barbed wires , and planted it with olive saplings , and some almonds and forest trees, he also drilled a 90 m3 rain water harvest cistern.
However, the occupation authorities claim that the plot is an Israeli state property, while the owner holds ownership deeds proves that he inherited the plot from his father . In the early 80s of the last century , the occupation authorities announced vast areas of Palestinian lands as Israeli state properties, most of those lands were used in the construction of illegal settlements in West Bank , or were given to settlers to use them in agricultural practices, while the original owners were denied the right to access their lands.
About Al-Mafqara hamlet:[1]
It is a primitive community located 17km to the far east of Yatta town. It has a population of 73 people divided on 22 main families that are relative to the clan of Hamamdih Al-Yattawyeih. The hamlet is run by a joint village council.
The hamlet's boundaries:
Khafat Ma'on colony to the north
Afi Gal colony and bypass road no.60 to the west
Yacoub Dalia colony to the south
Ma'on colony to the east
[1] Source: LRC