'Adei Ad colonists carry out another attack against Farmer 'Awad Turmus'ayya / Ramallah governorate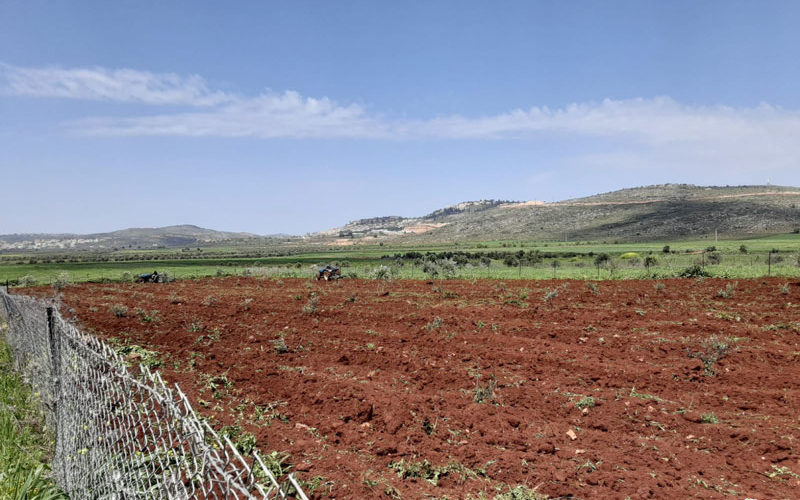 Violation: Looting metal corners and sabotaging a siege.
Location: Turmus'ayya town / Ramallah governorate.
Date: April 13th 2020.
Perpetrators: 'Adei Ad colonists.
Victims: Farmer Saleem 'Awad.
Description:
Tuesday , April 13th 2020, A group of 'Adei Ad colonists sneaked into Al-Mughayyir and Turmus'ayya towns northwest Ramallah , and took advantage of the night's darkness to sabotage a metal siege that surrounds a 1.5 dunums land , and loot a 70 metal corners. Noteworthy, the targeted plot belong to farmer Saleem 'Awad from Turmus'ayya.
The owner told Land Research Center that the targeted lands was planted with olive seedlings, and was targeted by 'Adei Ad colonists previously, Rabah already filed a complaint to the Occupation's police but nothing was done to stop such harassments from reoccurring.
Noteworthy, Turmus'ayya plain and Ad-Dhahrat in Turmus'ayya village are heavily targeted by the occupation Forces and colonists, during the last few years – for example-  colonists sabotaged more than 800 olive seedlings , other than the provocative tours being carried out frequently at the location.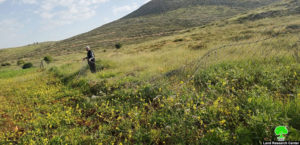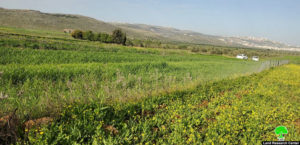 Photos 1+2: Photos showing the targeted siege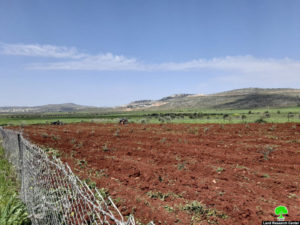 Photo 3: The plot undergoing rehabilitation works
About Turmus'ayya:[1]
 It is located 25 km to the north east of Ramallah city. It has a population of 3736 people (according to a 2007 census). Its total area is 18139 dunums, 1350 of which are built-up area. About 11218 dunums of land are under Area B (PA is in charge of civil matters with Israel responsible for security) and 6921 dunums are under Area C (Israel maintains full security and administrative control).
The Israeli occupation confiscated vast areas of the village for the benefit of the following colonies:
Shilo and Mizpe Rahel devoured 1023 dunums
Mizpe Rahel  devoured 706 dunums
The bypass road number 60 stole 12.5 dunums
[1] GIS-LRC