Under Security Claims, the Occupation Demolishes Two Houses in Beir Zait and At-Tira Neighborhood / Ramallah governorate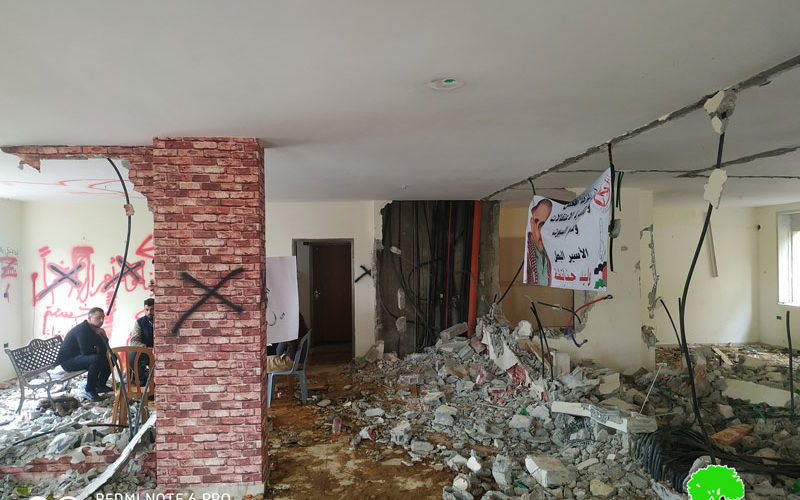 Violation: Demolishing two houses under Security claims
Location: Birzeit and Ramallah city.
Date: March 5th 2020.
Perpetrators: The Israeli Occupation Forces.
Victims: Families of prisoners Yazan Maghames and Waleed Hanatsha.
Description:
In the early morning of Thursday of March 5th 2020 , the occupation implemented a demolition operation under security claims that targeted two residences , one of them is house of prisoner Yazan Maghames in Birzeit , and Waleed Hanatsha from At-Tira Ramallah.
Prisoner Yazan Maghames: About 1:15 am , the Israeli Occupation forces raided Birzeit city to the road that leads to Barham village , and imposed a military siege then carried out a demolition with a military bulldozer , the house is composed of one floor with a total area of 160 m2, Waleed's father Hassan Maghames (63) , his mother , and older sister (29).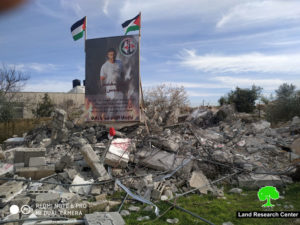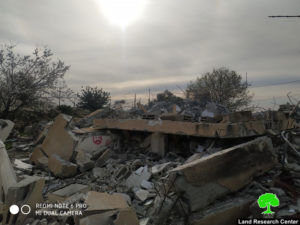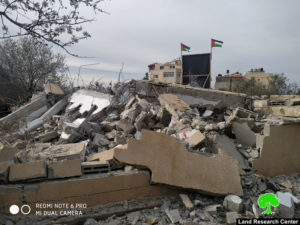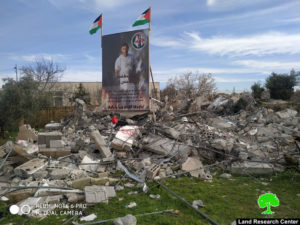 Photos 1-4: House of prisoner Yazan Maghames in Birzeit
Prisoner Waleed Hanatsha: At the same time, the Occupation invaded At-Tira neighborhood in Ramallah, and invaded a 7 stairs building inhabited by 13 family, and the apartment of Waleed Hanatsha's family through destroying inside walls , the targeted apartment has a total area of 167 m2, and was inhabited by Waleed , his wife Bayan , and two daughters , noting that the apartment belongs to Bayan Hanatsha in Jerusalem.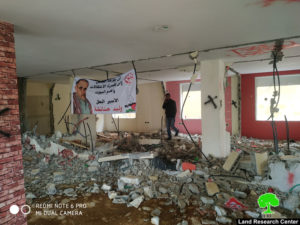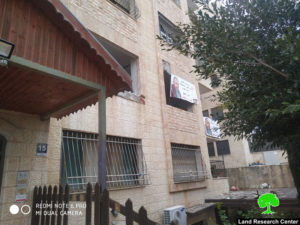 Photos 5-10: House of Waleed Hanatsha in At-Tira
Reportedly, Early November 2019, the occupation's staffs went to the targeted houses and took measurements to prepare for the demolition, and in early 2020, families of prisoners received demolition notices under security claims. The Israeli Human Rights Institution HaMokid filed a petition to the Israeli Supreme Court, and in February 20 the Israeli Supreme court decided to carry out the demolition within 10 days.
LRC field observers kept a close eye on the matter and recorded 176 cases where the owners had to demolish their property by themselves during the past seven years (2010 -2019) making 1022 civilian citizens, more than 537 of whom are children, homeless and lacking security and stability.
It should be marked that the order was issued in reference to the British Emergency Law of year 1945, taking into consideration that this law was abolished.
According to article 119 of that law, "Confiscation" of property means that the owner can not re-build structures in case of demolition. Land Research Center sees Israeli practices and measures as a collective punishment against the families of martyrs and prisoners.  The occupation seeks to traumatize and humiliate Palestinian families through such practices.
The Israeli government claims such orders to be deterrent for Palestinians who carry out stabbing attacks. Such attacks come in response for colonists' attacks on Palestinians, the latest of which was represented in torching a family alive, not mentioning running over kids and women,  attacks on trees (torching , cutting down, robbing) and lands confiscation