An eviction notice on a Pastoral reserve in Umm Al-Khair village / south Hebron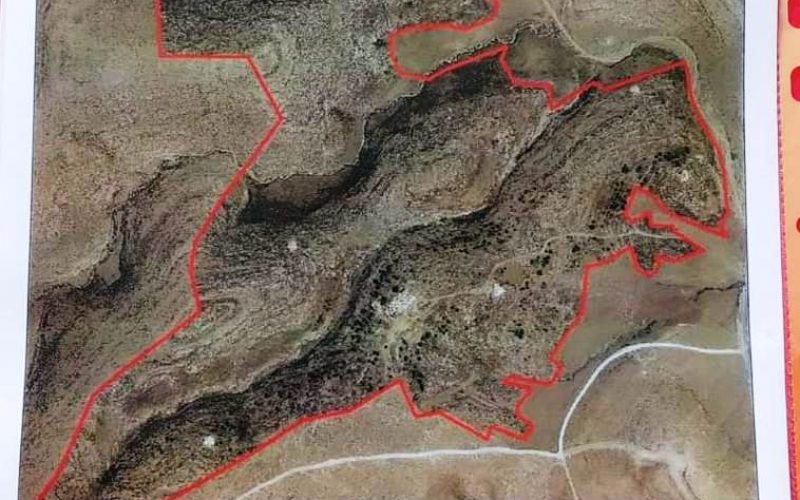 Violation: An eviction notice on a pastoral reserve.
Date: March 26th 2020.
Location: Umm Al-Khair – Yatta town / Hebron governorate.
Perpetrators: The Israeli Occupation Civil Administration.
Victims: People of Umm Al-Khair.
Description:
The Israeli Occupation forces issued an eviction order on Umm Al-Khair pastoral reserve in march 26th 2020, for the sake of transforming the reserve into a military training area for the occupation forces.
A vehicle related to the Israeli occupation's civil administration raided the reserve about 11:00 am , and an officer got out and hanged copies of the eviction order in three spots at the reserve.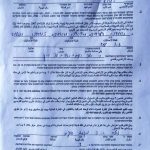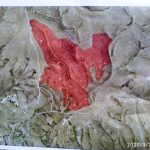 Photos 1+2: A copy of the "eviction" notice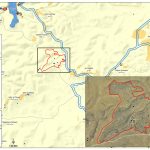 At the served notice, the occupation authorities orders raising hands from the targeted lands and returning them to their previous status within 7 days , and threatened that at the end of the deadline the occupation forces will implement the operation and make the responsibles pay for the costs.
This is the second notice of this type, that also comes under the occupation's policies that target pastoral reserves in the West Bank. The occupation targeted this reserve several times:
Even though the occupation targeted the reserve several times, in December 2020 , citizens of the area planted the reserve once again with the support of the Palestinian Ministry of Agriculture, hoping to protect the plot from colonial grabs attempts, but the occupation authorities came back and notified (380 dunums) of eviction , the targeted area includes five water harvesting cisterns and contains about 600 pastoral plants.