The Occupation Target a car wash and a Parasol in Ras Karkar / Ramallah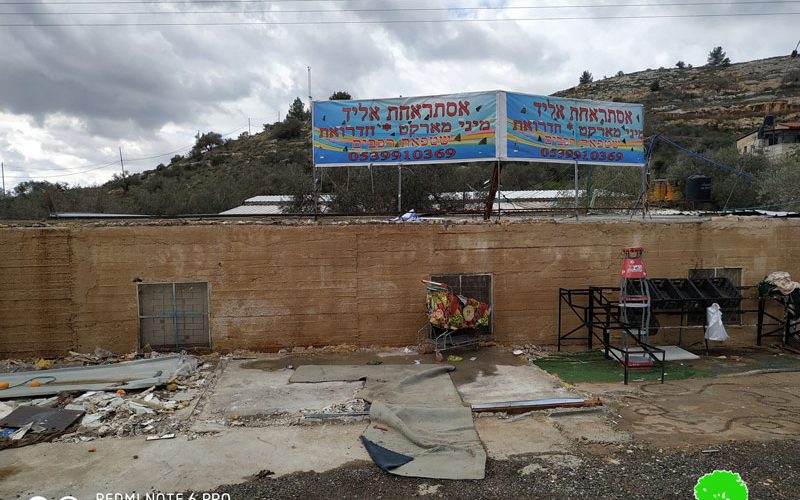 Violation: a military order to demolish a car wash and a parasol.
Location: Ras Karkar village / North Ramallah.
Date: February 3rd 2020.
Perpetrator: The Building and Organization department – The Civil Administration.
Victims: family of Imad Ghanim.
Description:
The Israeli Occupation building and organization officer gave citizen Imad Ghanim (48) from Ras Karkar a final demolition order numbered (60561), which gives owner Imad about 7 days to object.
Reportedly, the targeted facility is a cement floor with a total area of 45 m2 used as a place for a car wash and a parasol along with the spot it covers (12m2) , the targeted facilities are set up on the southern entrance of Ras Karkar village.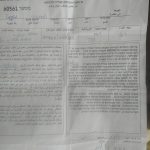 Photo 1: A notice to demolish a Car Wash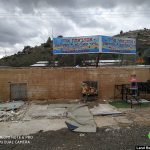 Photo 2 : The targeted spot under the parasol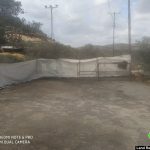 Photo 3: The targeted facility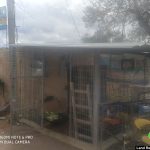 Photo 4 : The targeted parasol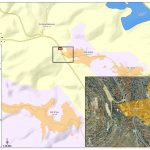 The notice was served when the occupation forces raided the area to demolish a barracks at the southern entrance of Ras Karkar , under claims that it violates the area of the bypass road , the targeted barracks has a total area of 28 m2. Noteworthy, the occupation confiscated the components of the barracks, which was used in selling groceries and vegetables , and provides a source of income for the owner and his family (6 members, 1 child).
 The owner was shocked , and said that the latest measurements deprive him of every chance he has to provide food on the table for his family.
Ras Karkar: [1]
15 kilometer north  west of Ramallah, It is about 500 m above sea level, and has a total area of 5,050 dunums, of which 330 dunums are a built up area.
 Ras Karkar is surrounded by Deir 'Ammar (north),  Kafr Ni'ma and Deir Ibziq  (south), Al Jania (east), Bani Harth (west).
Ras Karkar has a population of 1956 people according to statistics conducted by the Palestinian Central Bureau of Statistics in 2017.
The Israeli occupation devoured more than 32  dunums of the lands of the village for Talmon C colony which was built in 1989. Moreover, bypass number '463 took over 295 dunums of the village lands.
According to Oslo Accords, 19% of Ras Karkar is under Area B (PA has full civil and security control) while most of the village lands (81%) is under Area C (Israel maintains full security and administrative control). Here are the area in dunums:
Area B (940) dunums
Area C (4110) dunums
[1] GIS – LRC
Prepared by