The Israeli Occupation prohibit rehabilitating an agricultural road in Kafr Ad-Dik / Salofit governorate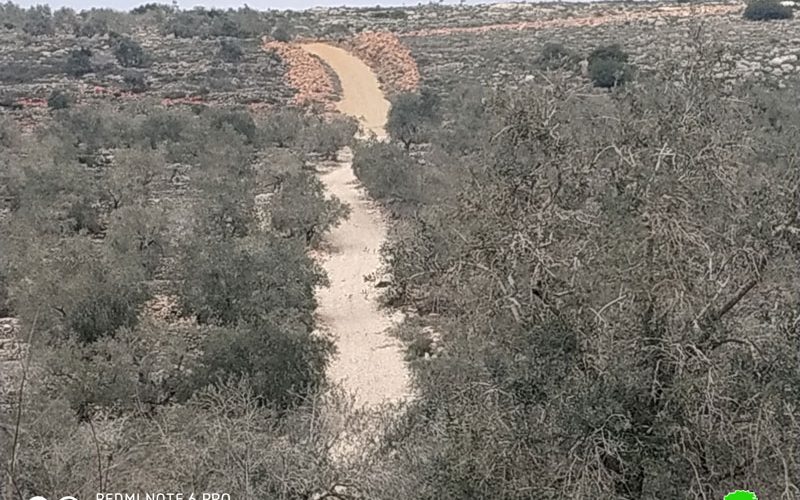 Violation: Prohibiting rehabilitating an agricultural road.
Location: Kafr Ad-Dik town / West Salfit.
Date: February 20th 2020.
Perpetrator: The Israeli occupation army.
Victims: number of farmers from the town.
Description:
Thursday, February 20th 2020, the Israeli occupation forces targeted a road rehabilitation project implemented by The Palestinian Agricultural Development Association (PARC) , in Kafr Ad-Dik in Salfit , within "Protecting Palestinians' rights and dignity under occupation under International Humanitarian law and Human rights law".
"The Israeli occupation forced workers on the project to halt the work, and confiscated the Caterpillar bulldozer that was working on rehabilitating an agricultural road (1.3), this is part of the project of rehabilitating 5 km of agricultural roads in the town in "Ash-She'ab" area at the western of Kafr Ad-Dik, the project was supposed to provide roads and facilitate access to 400 dunums of olive groves."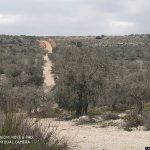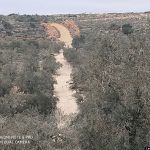 Baker Hamad , PARC coordinator in Salfit told LRC:
"The targeted roads are part of a project implemented in Salfit,  with the objective of supporting farmers' steadfastness in the most vulnerable areas, the project had a great impact on farmers , who are now encouraged to develop their lands and use them to face colonization in Palestinian areas."
"The occupation also halted a project in Ash-She'ab location, and detained the machineries that were working on the project , the area overviews "Peduel" settlement which is built on confiscated lands from Kafr Ad-Dik , the occupation's intention is to take over the area and annex it to the settlement , through prohibiting any Palestinian activities at the area, they also halted a project implemented by PARC in 2013 funded by the United Nations Development Program, this was followed by tens of military orders targeting cisterns and agricultural rooms."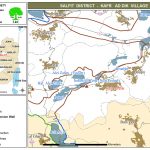 Kafr Ad-Dik: [1]
Kafr ad Dik is located 15 km to the west of Salfit. It is surrounded by Bidya (north), Rafat and Deir Ballut (west), Bruqin and Sarta (east), and Bani Zaid villages (south).
Kafr ad Dik has a population of 4553 people, according to a 2007 census.
Its total area is 15529 dunums; however, it has been suffocated by bypasses and 3 Israeli colonies that lay over its lands.
This has further limited its expansion knowing that it had already had a 791-dunum organizational plan (built-up area); it also isolated the village from its surroundings.
The Israeli occupation confiscated 2477 dunums of Kafr ad Dik lands for the benefit of:
Colonies devoured 1225 dunums, and they are:
Name of colony

Year of construction

Area of confiscated land/ dunum

Number of colonists

Har Eli Zahav

1983.

134.

339.

Eli Zahav- Yoezer

1982.

290.

424.

Bedoel

1984.

800.

1088.

·

1999.

1.

339.

·

1225.

1512.
*Source: Field Research- Monitoring Israeli Violations Team- Land Research Centre (LRC).
Bypasses stole 362 dunums
The Apartheid Wall seized 890 dunums and isolated 8824 dunums and is expected to be 8905 long in Kafr ad Dik lands.
Lands of Kfar ad-Dik are categorized according to Oslo Accords into lands under Area B (15% of the lands) and lands under Area C (85% of the lands).
[1] GIS-LRC
Prepared by