Poisoning 12 dunums of wheat in As-Sakut area / Tubas governorate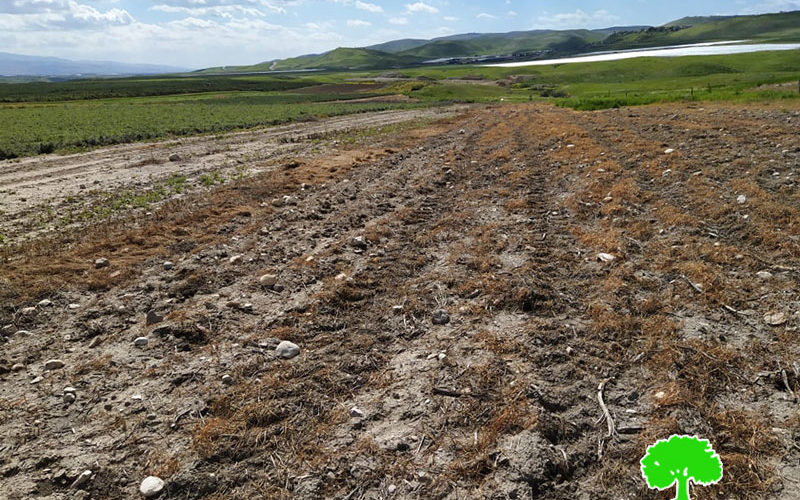 Violation: Poisoning a wheat field
Location: As-Sakut area in the Northern Jordan Valley.
Date: February 19th 2020.
Perpetrators: Colonists of "Mekhola".
Victims: Farmer Ma'moun Einbusy.
Description:
Sunday, February 19th 2020, farmer Ma'moun Einbousi (52) from Ein Al-Bayda went to his Wheat Field in As-Sakut, and was shocked to see that the whole field was poisoned with chemicals, which caused a complete damage to a 12 dunums of wheat, and caused a great financial loss. Noteworthy, the targeted land used to produce 18 tons of wheat in addition to the hay bales.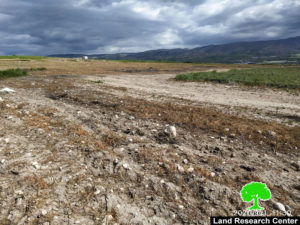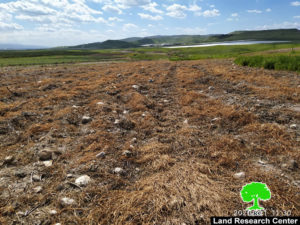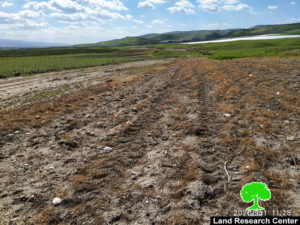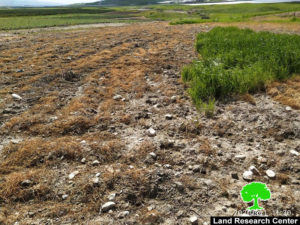 Photos 1-4: the poisoned field
Farmer Einbusy told LRC the following:
"My family Owns 55 dunums at As-Sakut Valley, we have been cultivating the land regularly. Noteworthy the plot was surrounded by orange groves and fields, illegal colonists forcedly seized those lands in the 90s, and since that day colonists have been harassing us every time we came to our lands , they keep stealing our tools and sabotaging our water network.
Einbusy asserted:
The Colonist who Seized the neighboring plot sprayed our wheat field with poisonous chemical , which damaged 12 dunums that used to provide 18 tons of wheat . the field provided a source of income for my family of 7 , 3 of them are children."
The Owner filed a complaint to the Occupation police , but as usual nothing was done to stop such violations.
As-Sakut area is heavily targeted by illegal colonists , recently the main road to Sakut Spring was closed via massive road blocks , and during the last two years the Occupation destroyed over (200 m) of water lines , which cut water from 500 dunums of agricultural fields . Noteworthy, Radical colonists have been gathering in groups to take marches and harass Palestinian families.
  Before 1967 , As-Sakut was full of farmers producing a variety of agricultural products and was a destination for agricultural investments. After 1967 , the occupation Authorities took over it and planted it with landmines as the area is at the borders of Jordan . However, In 2011 the landmines were dismantled, which was followed by a scheme to take over fertile lands at the location (3500 dunums) originally belong to Palestinians, the scheme failed after owners filed a petition to the supreme court in 2012, and where able to regain their right to the land and returning it to its original owners in 2014, but illegal colonists are still trying day and night to illegally seize the land to use it in future colonial projects.