Halt of work orders on agricultural facilities in Humsa At-Tihta/ Tubas governorate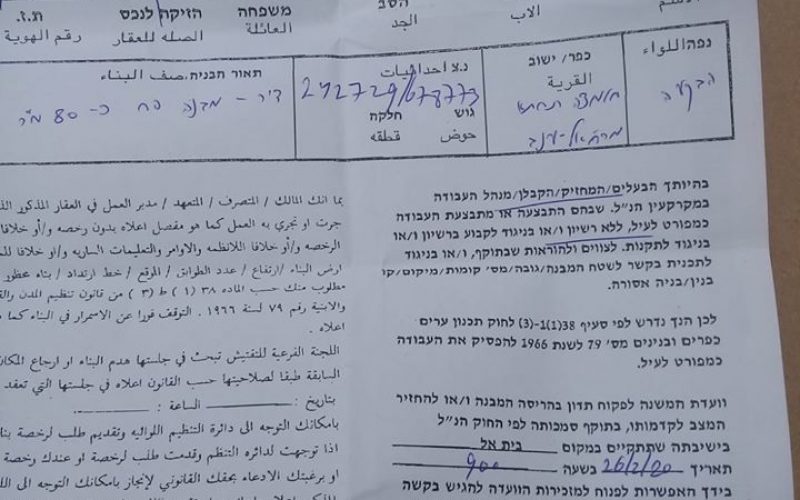 Violation: halt of work order on a facility used for cattle breeding.
Location : Basaliya – Humsa At-Tihta / Tubas governorate.
Date: February  11th 2020.
Perpetrator: The Israeli Occupation civil administration.
Victims: Citizens Mahmoud Bsharat and Hayel Bsharat.
Description:
The Israeli occupation forces accompanied by an officer from the building department – the civil administration raided "Basaliya" area in Khirbet Humsa At-Tihta south the northern Jordan Valley , the occupation gave Bsharat family halt of work orders on their facilities on the pretext of building without licenses.
According to the military order numbered (301000), the occupation set 26 of the same date as the subcommittee session to decide the fate of the targeted structures.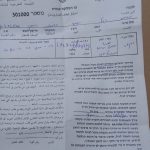 The following table shows more information about the targeted facilities:
Affected citizen

Family members

Heads of cattle

Nature of the damages

Photo number

Mahmoud Bsharat

5

130

-a tent used as a barn built of a body sackcloth and zinc sheets (110 m2)

-a barn built of zinc sheets (65m2)

Hayel Bsharat

4

total

9

130

 

 
Source: firsthand field observation – Israeli violations monitoring section- LRC – February 2020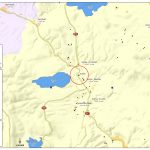 Mr. Mahmoud Bsharat (41) told LRC :
"The targeted facilities were built in October 2019 , for our profession in cattle breeding , but the occupation insist to destroy everything we have in order to push us to leave the area."
Noteworthy, in January 14th the family received a military order from the so called "The Antiquities Department Officer" , the military order was numbered (00240) targets 100 aging olive trees, and other agricultural facilities , under claims of using a site of antiquity, and gave them only 14 days to evict the plot , for more information read the following LRC reports about the case : Arabic , English.
The targeted families have been staying in "Basaliya" area for more than 30 years, and depend on agriculture and cattle breeding as a main source of income , during the last few years, the family was targeted several times by the occupation.
Prepared by