Closing a metal gate on the northern entrance of Shuqba / Ramallah governorate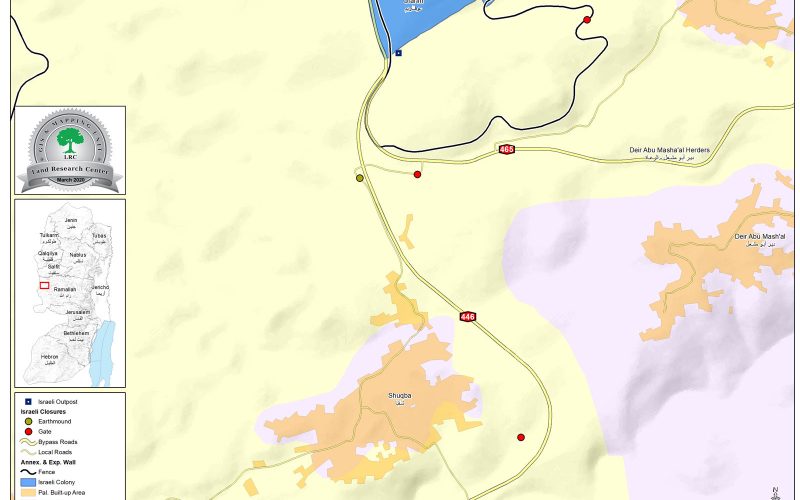 Violation: Closure of a main entrance.
Location: Shuqba village / Ramallah governorate.
Date: February 26th 2020.
Perpetrator: The Israeli Occupation Forces.
Victims: People of the village.
Description:
Wednesday February 26th 2020, The Israeli Occupation forces closed a metal gate on the northern entrance of Shaqba village north Ramallah, the targeted road links the village to bypass 465 that penetrates villages of east Ramallah, but also connects settlements to each other, the closure is for security as they claim.
Noteworthy , the entrance was closed in 2019 in order to impose more restrictions on people's lives and limit physical expansion.
Shuqba village council head Ramadan Al-Masri told LRC:
"The targeted road was opened 60 years ago , it used to and still serves hundreds of dunums of agricultural lands , it is also a vital road for the village. The closure forced citizens to take a 4 km longer road to reach their destinations."
During the last two years, the Israeli occupation notified number of houses , workshops and facilities with halt of work order on the pretext of building without licenses , the occupation is imposing difficult circumstances on people of the village to push them to leave the area.
About Shuqba village :[1]
34 km north west Ramallah , Shuqba is bordered by Aboud (north) , Al-Qubaiba and the green line (west) , Deir Abu Masha'al (east) and Shabtin (south).
Shuqba has a total population of (5,459) people according to 2017 census.
The village has a total area of 13,495 dunums, of which 979 dunums are a built up area for Aj-Jalama.
The occupation confiscated 613 dunums for the following purposes:
1- Bypass 446 ate up (335) dunums.
2- The apartheid wall (2780 m) ate up (278) dunums , and isolated
(1390) dunums.
Oslo accords divided Shuqba lands as the following:
B area : 1208 dunums.
C area : 12,287 dunums.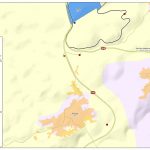 International conventions and agreements related to freedom of movement:
Article 3 of the Universal Declaration provides that "everyone has the right to life, liberty and security of person."
Article 5:
No one shall be subjected to torture or to cruel, inhuman or degrading treatment or punishment.
article 9 that "no one shall be subjected to arbitrary arrest, detention or exile"
Article 13: Right to freedom of movement
Everyone has the right to freedom of movement and residence within the borders of each State.
Everyone has the right to leave any country, including his own, and to return to his country.
[1] GIS-LRC