The occupation targets a car wash facility in Zif – East Yatta / Hebron governorate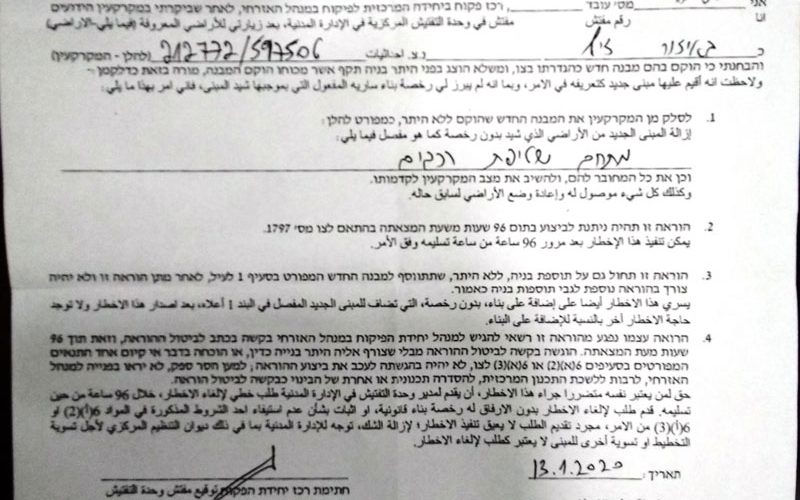 Violation: A notice to remove a car wash facility within 96 hours.
Date: January 13 ,2020.
Location: Zif- Yatta town / Hebron governorate.
Date: The Israeli occupation civil administration.
Victims: Citizen Issa Abu 'Aram.
Description:
Monday, January 13 , the Israeli occupation authorities notified a car wash facility and ordered its removal within 96 hours in Zif east Yatta , on the pretext of building without licenses.
Owner Issa Abu Aram said that a vehicle related to the organization department accompanied by an army patrol raided Zif area and gave him the notice.
According to the notice (10303) issued by "The Israeli occupation forces – The Civil administration – the central inspection Unit", the car wash was built without licenses from the occupation , the notice ordered the owner of demolishing or removal within 96 hours , in case the owner failed to carry out the demolition, the occupation forces will implement the demolition and file the expenses on the owner.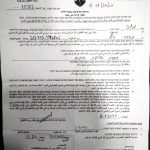 Photo 1: a removal and demolition notice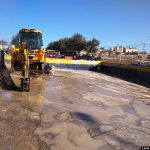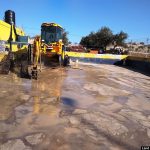 Photos 2+3 : The car wash
The notice came in reference to military order (1797) article (4) issued in 2018 that targets new structure and facilities, military order (1797) targets houses inhabited for a period less than a month, and structures that are not all set within 6 months in C area.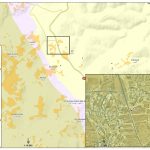 This military order targets thousands of houses and facilities in C area and quickens the demolition process , it also denies the owner his right of getting legal defense , the occupation authorities started issuing theses military orders despite all the objections of human rights organizations.
Through field and legal observation- during 2019 – it turned out that the occupation authorities demolished all structures that received military orders of this type, despite the quick reaction of the victims who quickly hired lawyer to object on the unjust claims, and filing a petition to the Supreme Court.
The targeted structure was built six months ago , it constitutes of a baton floors surrounded by a bricks wall and used for washing cars, it has an area of (300 m2) , and considered a source of income for a family of 7 , 5 of them are children , it is built on a plot owned by Issa in the area of "Muthalath Zif" – Yatta.
Affected citizen said that he occupation authorities confiscated the construction materials when he started buildi9ng the facility in May 2019 , and is still going after him.
Prepared by