The Israeli Occupation prohibit rehabilitating a road in Al-Mughayyir / Ramallah governorate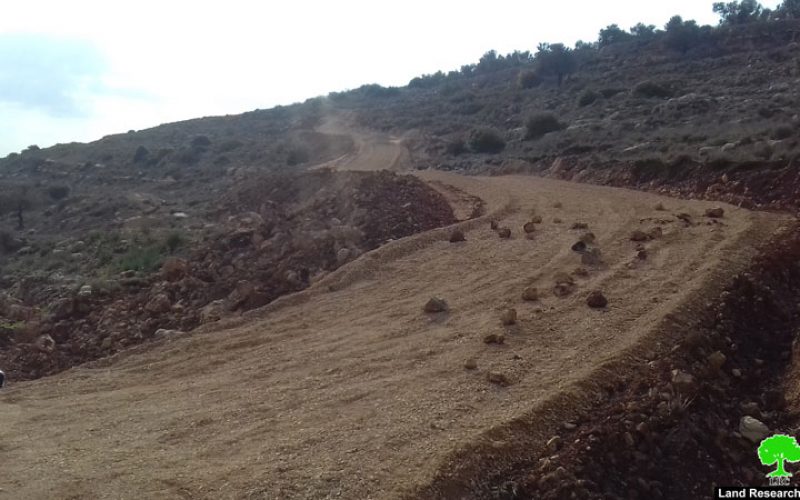 Violation: Confiscating a bulldozer and halt land rehabilitation project.
Location: Al-Mughayyir village/ North Ramallah.
Date: January 13th 2020.
Perpetrator: The Israeli occupation army.
Victims: number of farmers from the village.
Description:
 Monday January 13th 2020 , the Israeli occupation forces raided "As-Sahel" area east Al-Mughayyir north Ramallah, and confiscated a "Komatsu" bulldozer that was used in rehabilitating 70 dunums and opening a 2 km agricultural road, The occupation claims that the bulldozer was working in C area without a license.
The project is implemented by the Agricultural Development Association (PARC), Project manager Muqbel Abu Jaish told LRC :
 "The occupation forces got to the project location, and forced us to stop working , then confiscated the bulldozer  that was implementing the project."
Abu Jaish said that the road is part of a project implemented in north Jerusalem and Al-Mughayyir in Ramallah , the project is mainly rehabilitating 400 dunums of agricultural lands , and opening and rehabilitating 2 km of agricultural roads .
Muqbel asserted: PARC is working so hard to provide farmers with rehabilitation projects, to support their steadfastness in agricultural lands."
Al-Mughayyir Village council head Faraj An-Na'asan told LRC:
"This project will support farmers steadfastness in Al-Mughayyir village , which is heavily targeted by the occupation , the village is surrounded by several Israeli settlement , among them "Adei Ad" settlement which devours vast area of Al-Mughayyir lands."
An-Na'asan said: "During the recent years, the occupation confiscated tens of agricultural dunums west the village , they also closed several agricultural roads , and banned access to vast areas of agricultural lands  under security claims, while Israeli illegal settlers are free to use those lands."
Al Mughayyir: [1]
Al Mughayyir is located 30 km to the north east of Ramallah; it is inhabited by around 3,249 people according to the PCBS statistics conducted in 2017.
Most of the village agricultural fields are located in its eastern parts; its total area is 33055 dunums, 501 of which are built-up area.
The Israeli occupation confiscated 37 dunums of Al Mughayyir lands for bypass #458. 
According to Oslo Accords, about 95% of the village is under Area C while only 5% is under Area B.
Area B: 1,695 dunums
Area C: 31,360 dunums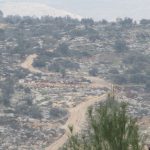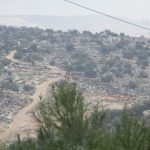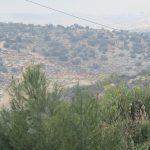 Photos 1-3: the road and lands that were going under rehabilitation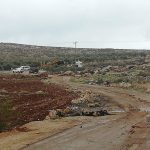 Photo 4 : confiscating the bulldozer/ Source : PARC
[1] GIS-LRC
Prepared by