The Israeli Occupation lay their hands over 73 dunums to expand a colonial road in Ni'lin town/ Ramallah governorate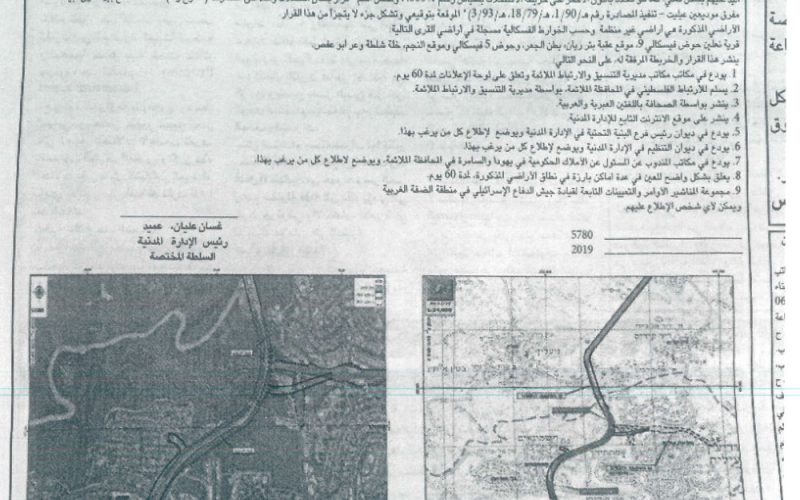 Violation: a military order to expand colonial road 446.
Location: Ni'lin town north west Ramallah.
Date: January 03 – 2020.
Perpetrator: The Israeli occupation civil administration.
Victims: Number of farmers from the town.
Description:
Early January , the Israeli occupation civil administration issued a military order that aims to take over 73 dunums of Ni'lin lands that are isolated behind the apartheid wall , the military order aims to expand colonial road "446" that links Israeli settlements behind the apartheid wall with each other.
The announcement was entitled "an order to confiscate lands for public use numbered 5729,312-1969", which includes a military order to take over lands in order to expand the bypass that connects "Labeed" , "Hashmonaim" and "Kiryat Sefer" illegal settlements on the town's isolated lands.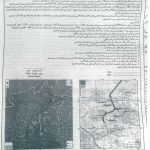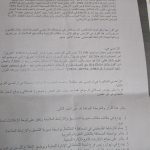 The targeted plot is on physical block (9) ,Bir Ar-Rayyan area , Batn Aj-Ja'er, and parts of block (5) of An-Najm location, Khallet Shalta and Hir Abu 'Afes.

Ni'lin municipality head "Jawad Khawaja told LRC: " This military order is part of a plan that aim to expand colonization in the area  . At the time the occupation imposes closure on vast areas of Palestinian lands and blocks them behind the apartheid wall , it expands settlements , develops their infrastructure , and provide better services for illegal settlers , while Ni'lin on the other hand lacks the basic services."
Noteworthy, Ni'lin lost hundreds of dunums from its lands during the fast Israeli colonization expansion process , the occupation has worked to develop these settlements and join them into a cluster under the name "Modi'in settlement cluster".
20 km to the northwest of Ramallah, Ni'lin is edged by the towns of Qibya and Budrus from the north, Al-Midyah town from the southwest, Deir Qidees town from the east and Mod'in and Kiryat Sefer colonies from the south.
Ni'lin is inhabited by 5897 people on a total land area of 15,206 dunums , of which 748 dunums are the village's built-up area.
The occupation confiscated a total of 3020 dunums for colonial ends, which are detailed as follows:
Hashmona'im colony: it was established in 1985 on confiscated area of 858 dunums from the village. It is now inhabited by 2097 colonists.
Kiryat Sefer: it was established in 1991 on confiscated area of 476 dunums from the village. It is now inhabited by 24,290 colonists.
Mattityahu colony: it was established in 1980 on confiscated area of 657 dunums from the village. It is now inhabited by 1365 colonists.
Colonial bypass road number 446 confiscated 408 dunums 
The apartheid wall confiscated 621 dunums for the favor of its construction and isolated 14,083 behind it.
According to Oslo Accords lands classifications, Ni'lin lands are classified as follows:
1,123 dunums are classified as area "B"
14,083 dunums are classified as area "C"
The constringing policy  by the Israeli occupation authorities   of confiscating Palestinian lands in order to  build illegal random outposts and settlements can only be regarded as a violation of all  international conventions  and agreements like:
The International Covenant on Civil and Political Rights:
All peoples may, for their own ends, freely dispose of their natural wealth and resources without prejudice to any obligations arising out of international economic co-operation, based upon the principle of mutual benefit, and international law. In no case may a people be deprived of its own means of subsistence.
Article 17.

(1) Everyone has the right to own property alone as well as in association with others.
(2) No one shall be arbitrarily deprived of his property.
Prepared by