Halt of work notice targets a plot in Kardala village / Tubas governorate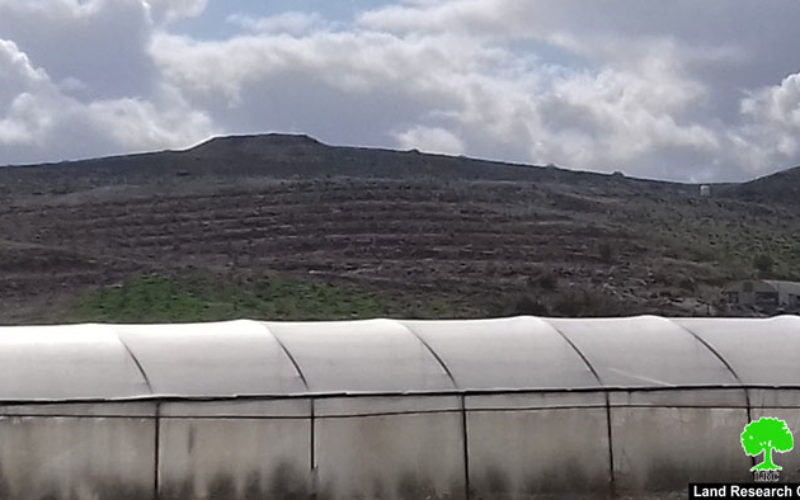 Violation: Halt of Work notice for a plot.
Location: Kardala village in the northern Jordan Valley/ Tubas governorate.
Date: January 20th 2020.
Perpetrator: The Israeli Occupation Civil Administration.
Victims: Land owners.
Description:
The Israeli Occupation continue their restrictive policies in the Northern Jordan Valley, through confiscating lands, Judaization schemes, and creating new realities that ensure Israeli control on the ground.
A notice targeting an agricultural land:
Monday, January 20th , The Building and organization officer in the Civil Administration put a military notice on an agricultural hill in Kardala village at the Jordan Valley, the notice was entitled "A final halt of work and construction notice" and numbered (508198) , giving the owners only 30 days to return the plot to its previous status , the plot is located up a hill that overviews Kardala village , only 150 m away from the village houses , over viewing the Palestinian- Jordanian borders.
Kardala village council head Ghassan Faqha told LRC:
"1 year ago, a group of farmers from Faqha family rehabilitated a plot through building retaining walls , and prepare soil for cultivation , Thursday February 5th 2019 , the occupation served a halt of work notice on the pretext of building without licenses. The owners prepared a legal file containing the necessary papers but the occupation refused and notified the location once again."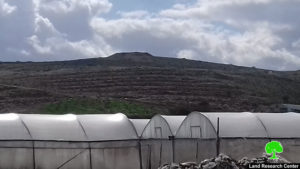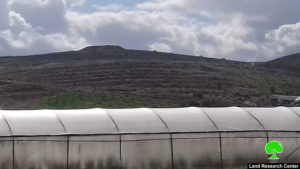 Photos 8-9: the targeted land in Kardala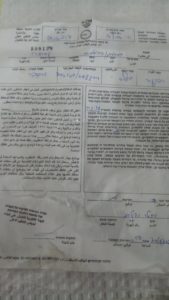 Photo 10: the notice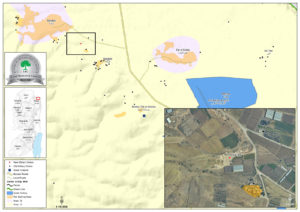 Kardala village: [1]
22 km north Tubas city , Kardala village is surrounded by Bardala (north) , Tubas (west), Ein Al-Bayda (east) , and Tubas city (south).
Kardala has a total population of 203 , until 2017 census.
Kardala has a total area of 2,210 dunums , of which 22 dunums are a built up area , while all the village's lands are classified C according to Oslo accords.
Bypass 90 devoured about 127 dunums.
[1] GIS-LRC