Writing hatred inciting slogans and torching two cars in Fara'ata village / Qlqilya governorate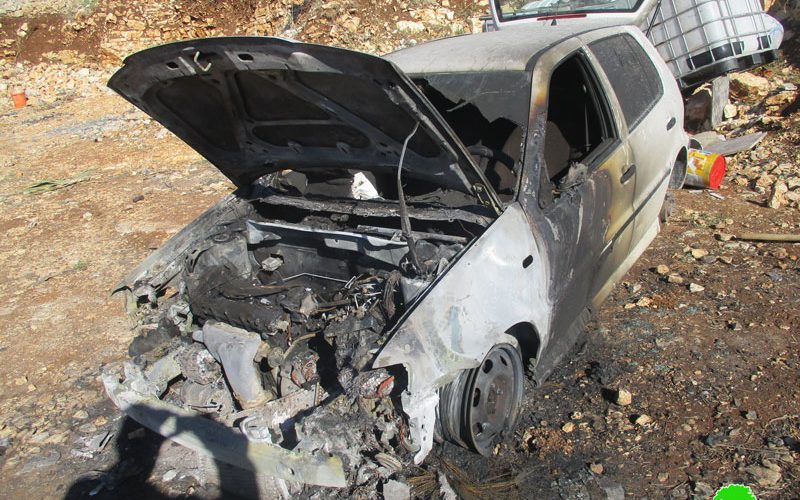 Violation: Settlers assaults on Palestinian properties.
Location : Fara'ata village / East Qalqilya.
Date: 20/12/2019.
Perpetrators: "Havat Gilad" outpost.
Victims: Citizens: Sahir Abdul Rahim Hussain and Thaer Raed Hissain.
Description:
In the early hours of Friday , December 20th , a group of settlers raided the outpost "Havat Gilad" close to Fara'ata village , were settlers took advantage of the night calmness to set fire in two privat vehicles a Volkswagen 2005, one of them belongs to citizen Thaer Hussain , while the other is a Skoda 2002 belongs to Sahir Hussain , in addition to writing hatred inciting slogans in Hebrew on the walls of owner Sahir Hussain , that were translated to Arabic as "Silence, Silence, The land of Israel".

As Sahir Abdul Raheem (32 years) told LRC, this attacks is the first of its kind in the area , Sahir woke up at about 2 AM seeing flames covering the surrounding of the house , and the two vehicles were completely burnt.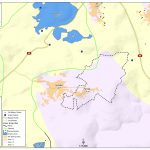 Noteworthy, Sahir Abdul Raheem is the supporter of a family of five , among them three children .
During the recent years , several settlers  attacks were documented in Fara'ata , such as slashing car tires , writing hatred inciting slogans , setting fire in olive groves , and stealing olive harvest.
Havat Gilad" was established in 2002 , on confiscated lands from Tel, Jit and Fara'ata east Qalqilya. In 2010 , the Israeli supreme court issued an order that permits the occupation army to keep living in the outpost "Havat Gilad" , this followed the petition of settler Mosheh Zar , who believes that his son "Gilad Zar" was killed by Palestinians , Zar claims that he has ownership deeds on the plot of the outpost.
The attorney general of Israeli "Avichai Mandelbleit" recommended the Israeli government to legalize "Havat Gilad" outpost.
Since the establishment of the outpost , settlers are very active in torching , stealing or sabotaging harvest, they also break into Palestinian suburbs to sabotage properties and write hatred inciting slogans.
Prepared by