A halt of work order on a house in Umm Sedra village south Ar-Ramadeen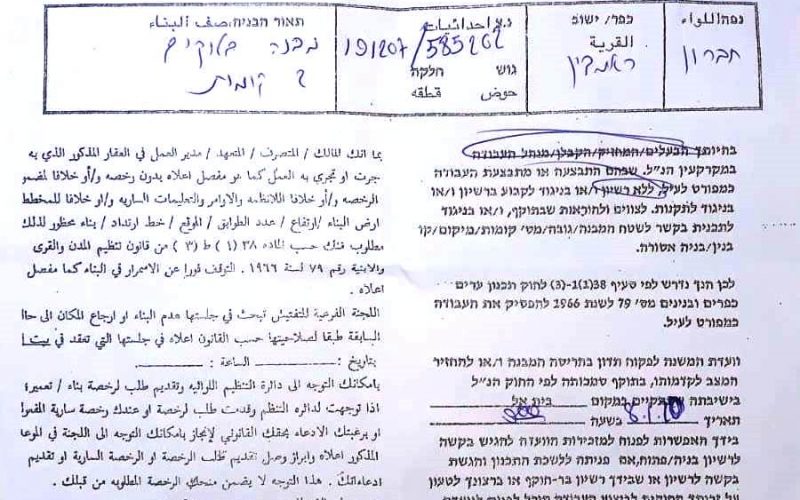 Violation: Halt of work orders.
Date: December 15th 2019.
Location: Umm Sedra – Ar-Ramadeen / Hebron governorate.
Perpetrator: The Israeli occupation civil administration.
Victims: Citizen 'Omar Az-Zagharna.
Description:
December 15th , the Occupation authorities issued a halt of work notice on a house that belong to Omar Az-Zagharneh in Umm Sedra village south Ar-Ramadeen in Hebron governorate.
Az-Zagharneh  told LRC that a vehicle related to the building and organization department accompanied by an army patrol raided the area at 11:00 am , and reached his house in the western area , and the so called inspection officer wrote the notice , hanged it on the wall and took pictures of it before withdrawing.
The notice was issued by "The Civil Administration – The inspection Subcommittee" numbered (00417) entitled "Halt of Work Notice" and ordered the occupation authorities to stop work on the pretext of building without licenses , as the village is in "C" area according to Oslo accords.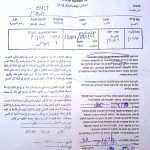 Photo 1: a halt of work notice
The Occupation set January 8th 2020 , as the date of the subcommittee session in "Beit El" military court to decide the fate of the structure.
The targeted building is built of bricks and concrete , and consists of two floors , it is inhabited by a family of 15 , 7 of them are children , the house was built in 2017.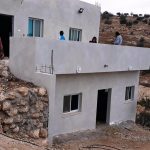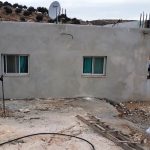 Photos 2+3: The targeted house
Noteworthy, Umm Sedra is located south Ar-Ramadeen town , and inhabited by 220 people of Az-Zagharneh clan, it is blocked on the western and southern borders by the apartheid wall and "Sensana" settlement. in 1948 , the occupation authorities forced people of Khirbet Umm Sedra to evict the western area of the village , so they moved to the eastern part . The village lacks services institutions, and consists of only one school that is now threatened, Umm Sedra is connected to Ar-Ramadeen with a 3 km dirt road.
The occupation authorities targeted citizens houses and facilities in Umm Sedra several times , for more information read the following LRC reports:
Prepared by