Ravaging Palestinian agricultural lands for the favor of "Karnei Shamron" settlement / Qalqilya governorate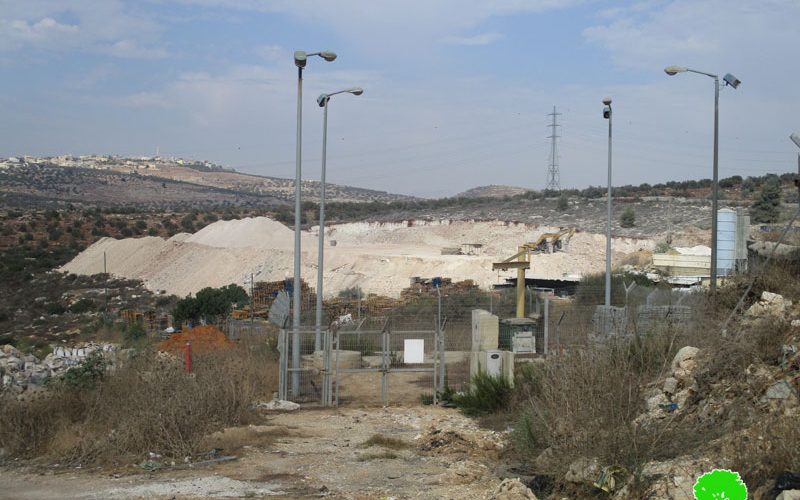 Violation: Ravaging 145 dunums  for colonial expansion.
Location: Hajjah village / East Qalqilya.
Date: Early October 2019.
Perpetrator: "Karnei Shamron" settlement.
Victims: People of the targeted plots.
Description:
Since early October , the Israeli occupation bulldozers carried on ravaging and leveling about 145 dunums of agricultural lands north "Karnei Shamron" settlement.
According to field observation at the location , LRC field team documented ravaging vast areas of agricultural lands close to the colonial industrial area , apparently there is an expansion scheme on natural block 11 of the town's lands.
Noteworthy, the occupation claims that the targeted plot is an Israeli state property , while the village council has a prove that the plot belong to number of farmers from the village , who were denied accessing to it due to its location close to the settlement.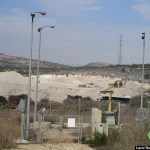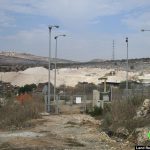 Mrs. Tahani Az-Zuhaidi , member if Al-Hajjah village council told LRC reporter the following :
"The targeted plot belong to heirs of Ahmad Hamed and Heirs of Abdul Rahman Hamed , they have ownership deeds and the plot is registered in the name of its owners in Lands department in "Beit El"  military court. The owners managed earlier to obtain a resolution from the Israeli supreme court to halt the expansion , but that did not last long, the occupation bulldozers showed up and ravaged the land all over again."
In the recent few years , the settlement expanded to reach new places. Noteworthy, "Karnhei Shamron" is fully supported from the government in terms of tax exemption and many other things.
 "Karnei Shomron" industrial area:
The colony was established in 1978, east Kafr Laqif village, north Karnei shamron settlement cluster , it borders Qalqilya –Nablus street (north), and has a total area of 57 dunums , until the years 2005.
Factories and Workshops in "Karnei Shamron" industrial area:
Shampoo and cleaning materials factory.
Blacksmith, its tools and machines contradict with Department of public Safety and Israeli ministry of Labor safety standards, it has 30 employees.
Paper factory, it produces school stationary and text books, named "Balfout" , most of its workers have to take their work home to reach the target, the factory has 50 employees , of whom the great majority are Palestinians who have to work in such conditions due to poor Palestinian economy.
Car repairing shop , four employees.
Gas station, with low prices in comparison with the market.
Fiberglass cable factory, 30 employees.
Paper printer.
Textile factory.
Spices factory.
Laundry plant for scrubs and medical tools , serving hospitals in Israel, 70 employees.
Repair shop for busses, 10 employees.
Diapers factory with 30 employees.
Karnei Shamron industrial area has a major contribution in polluting the Palestinian environment , due to sewage water that reaches to Kafr Sour area through Kafr Laqif, Baqat Al-Hatab and Kour village lands.
The waste of the industrial area caused the spread of diseases and a   bad smell , in addition to the damages caused by solid waste. (source: Mohammad Abu Ash-Shaikh, Health department , the responsible on colonization and wall resistance file , Qalqilya Governorate , 2008)
Prepared by