House set on fire by Israeli forces bombs in 'Azzun / Qalqilya governorate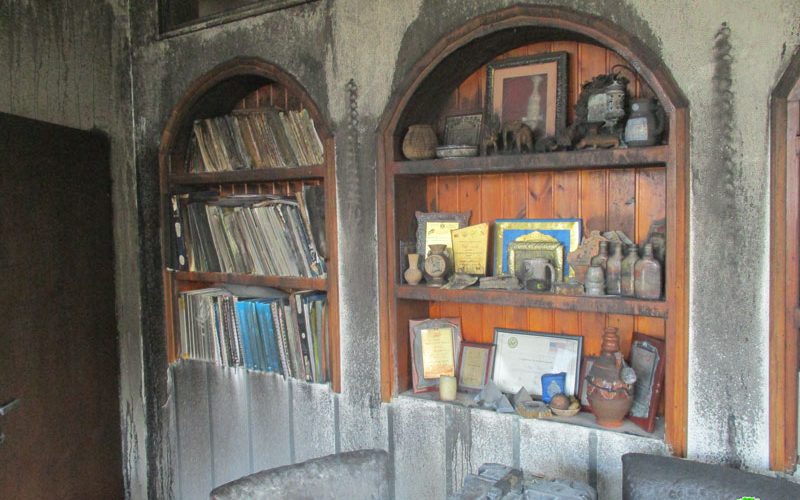 Violation : setting fire on a house in Azzun , after throwing sonic bombs inside.
Location: 'Azzun town / East Qalqilya.
Date: October 03,2019.
Perpetrator: The Israeli occupation forces.
Victims: Citizen Mohammad Mustafa.
Description:
A massive army force raided 'Azzun town east Qalqilya, the occupation troops marched in the village neighborhoods and started harassing citizens , and throwing sonic bombs inside several houses, one of them is a house belongs to Mohammad Mustafa's that was burst into flames .
Dr .Mohammad Mustafa told LRC reporter:
"About 7:00 pm , I was in my house with my family (7 , 5 of them are underage) , when suddenly the occupation forces threw a sonic bomb inside , which smashed the windows and the furniture burst into flames . the fire ate up a parlor set, and shelves with  tens of books , in addition to the electricity network that is partially damaged."
Dr. Mattar asserted : "I called the civil defense , that showed up and stopped the fire . the attack terrorized children and made them feel unsafe in their homes , we were lucky that the fire stopped before any injuries."
The occupation forces intentionally throw bombs inside houses for the purpose of terrorizing people and make them lose any sense of safety , in the recent months the occupation forces intensified attacks against 'Azzun village, and confiscated vast areas of its plots for the expansion of "Ma'ale Shamron" settlement .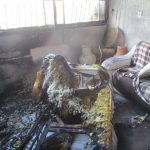 About Azzun:[1]
10 km east Qalqilya, Azzun is surrounded by Khirbet Seer and Jayyous (north), 'Izbet At-Tabeeb and 'Asla (west), Kafr Laqif and Wadi Qana (east) , and Kafar Thulth (south) , and at the southern area from the village there are  "Ginot Shamron " and "Ma'ale Shamron" illegal Israeli settlements.
Azzun has a population of (9269) people in 2017.
Azzun has a total area of 9,472 dunums , of which 1,054 dunums.
The occupation confiscated 903 dunums for the construction of settlements:
"Ma'ale Shemron" , established in 1980 , ate up 276 people , and it consists of 1,002 settlers.
Bypass 55 devoured 416 dunums.
The segregation wall ate up 211 dunums and blocked 808 dunums, it is (2,111) , while the planned wall will eat up 151 dunums and block 397 dunums, and will be (1,514) m.
According to Oslo conventions , the town consists of:
B area: 2,5887 dunums.
C area : 6,885 dunums.
[1] GIS-LRC
Prepared by