"Abu Hmaid" family home is under demolition sword once again / Ramallah Governorate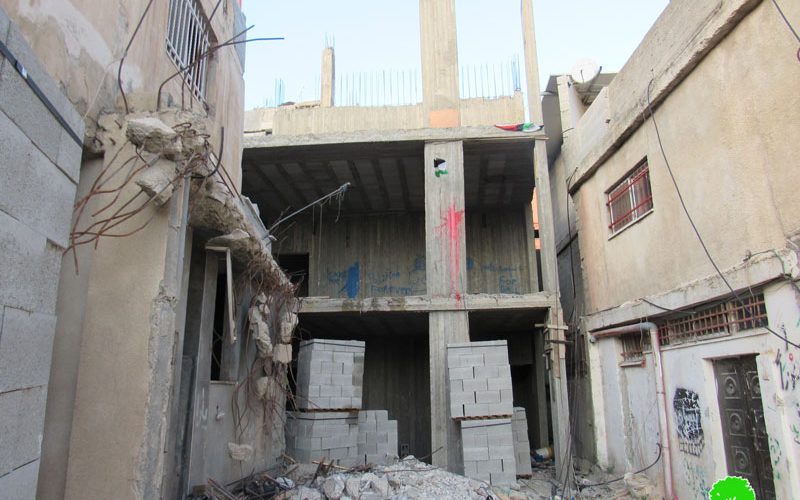 Violation: the Israeli occupation forces threaten to demolish Abu Hmaid family home once again.
Location: Al-Am'ari refugees camp / Ramallah and Al-Bireh governorate.
Date: October 06 , 2019.
Perpetrator: The Israeli occupation forces.
Victims: Family of Latifa Abu Hmaid.
Description:
"Abu Hmaid" family announced that the occupation forces are planning to demolish their house in the coming few days as they were informed by their lawyer.
The targeted house was under construction, it consists of three floors, with an area of 490 m2, the construction commenced at the beginning of this year after the occupation demolished the family home under security claims in October 2018. The occupation claims that their son Islam Abu Hmaid killed an Israeli soldier in the middle of July 2018 after they raided Al-Am'ari refugees camp.
The latest demolition order was carried out on the pretext that the house was built on confiscated lands, the occupation prohibits construction on the plot of a demolished house in for 5 years after the demolition date, and the occupation set a period less than a week for objection.
 Owner of the house Latifa Abu Hmaid is the mother of martyr Abdul Nassir Abu Hmaid , and detainees : Nassir Abu Hmaid (7* life sentences[1] and 50 years) , Nasr Abu Hmaid ( 5*life sentences ), Sharif Abu Hmaid ( 4* life sentence) , (Mohammad Abu Hmaid ( 3*life sentences and 30 years), her sons together will serve about 19 life sentence, other than Islam , who is a suspect of killing an Israeli soldier.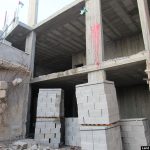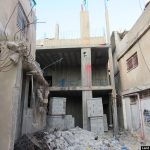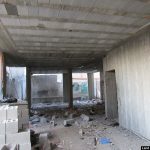 It should be marked that the order was issued in reference to the British Emergency Law of year 1945, taking into consideration that this law was abolished. "Confiscation and demolition" according to article 119 of the law indicates that it is not allowed to re-construct in the demolition location.
[1] A life sentence in the Israeli court has a determinate period of 99 years, in case the prisoner dies, the corpse is detained serving the rest of the sentence.
Prepared by