Settlers sabotage olives and Figs sapling in Al-Mu'arajat / Ramallah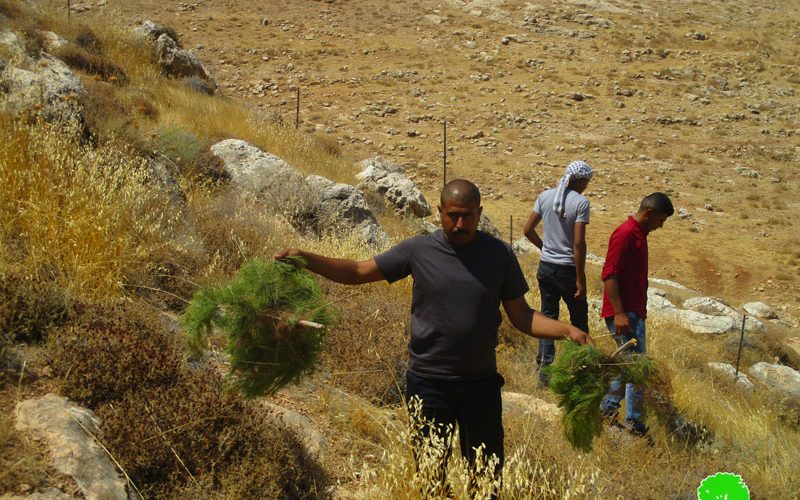 Violation: Sabotaging 38 olive and figs saplings.
Location: Al-Mu'arajat area- East At-Tayba / Ramallah governorate.
Date: 01/08/2019.
Perpetrator: settlers of "Rimonim".
Victims: Heirs of Ayed Al-Ka'abneh.
Description:
After sunset of Thursday , a group of settlers from "sons of the hills" raided the area of Arab Al-Ka'abneh community in Al-Mo'uarejat, and took advantage of the calmness of the night , in order to cut a fence that surrounded a 5.5 dunums plot, then with sharp tools cut and sabotaged 7 olive saplings, 9 figs saplings and 22 olive trees , planted 5 years ago, In addition to sabotaging 45 m of irrigation pipes that used to provide water for the plants.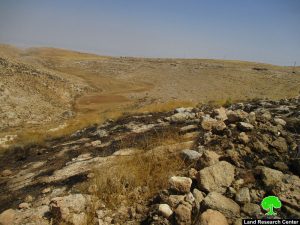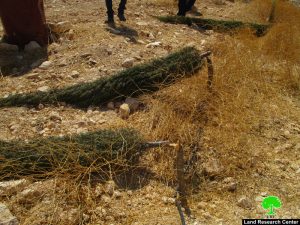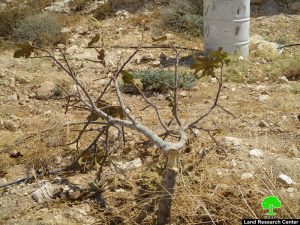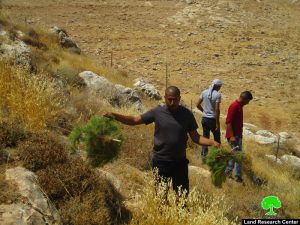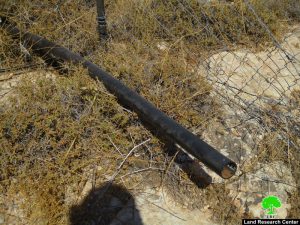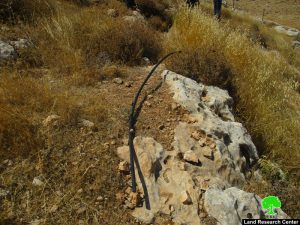 Photos of the sabotaged trees and targeted plot
The targeted plot belongs to heirs of Ayed Al-Ka'abneh from Al-Ka'abneh Bedouin community in Al-Mu'arajat area, one of his sons , Bajes Ka'abneh told LRC reporter:
"We have legal papers prove that we own the land, annually , we have been planting the plot with seasonal crops , but in 2016 we fenced the land and tried to cultivate it with olives and figs in order to protect it from settlers attacks, but that did not stop them from cutting the fence and sabotaging the plants.
We informed the Palestinian Liaison Office , who also told the Israeli police, but the last did not take any acts to stops such attacks from occurring. On the contrary, they only defend and protect settlers."
Noteworthy, Al-Mu'arejat and Ein  Samiya areas , have been suffering from frequent settlers attacks. Arab Al-Ka'abneh Bedouin community is located east At-Tayba village and inhabited by about 13 Bedouin families counted 86 people, They depend mainly on animal husbandry and agriculture as a main income source.
Prepared by
 The Land Research Center
LRC