On the pretext of protecting Antiquities.. The occupation notifies At-Tahadi 10 school in Khirbet Ibziq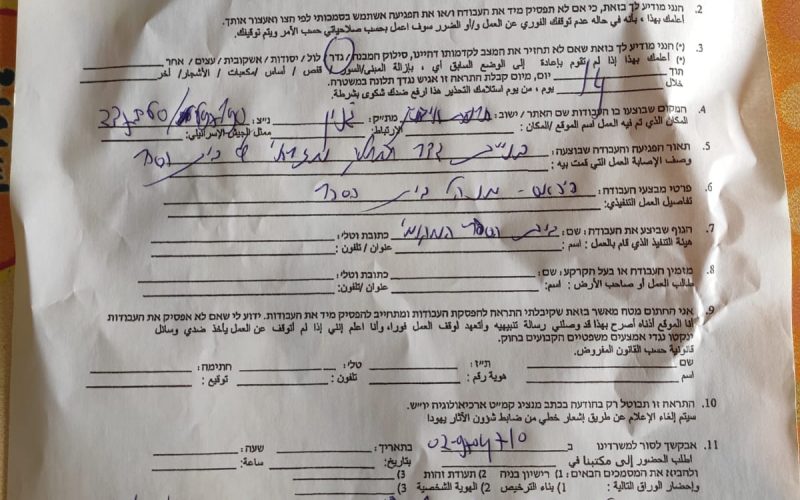 Violation: A notice to dismantle a siege and a wall that surrounds the school.
Location : Khirbet Ibziq / North Tubas.
Date: 29th August 2019.
Perpetrator: The Antiquities department officer in the civil administration.
Victims: Students and Teachers of At-Tahadi 10 school.
Description:
The Israeli occupation Antiquities department which is related to the civil administration notified At-Tahadi 10 school of demolishing and dismantling the school's siege , according to the notice, the occupation set 14 days for dismantling the siege and the wall, and returning the plot to Its previous status.
Noteworthy the threatened Siege and Wall were built in 2019 , funded by ACF and supervised by the Ministry of Education , in an attempt to protect the school's children and rehabilitating its facilities. This challenged the occupation that works as a bee for emptying the area of the Jordan Valley.
At-Tahadi 10 school was targeted several times during 2019, through destroying and confiscating two steel sheets rooms , and notifying solar cells with eviction last march.
Saed Qabha Director of The Education Directorate in Tubas told LRC reporter:
"At-Tahadi 10 (the challenge 10)  school comes in a series of challenging and resistance schools established by the Palestinian ministry of Education and funded by the EU, there are 14 schools in isolated and marginalized areas that deliver a message to the whole world that education is sacred to Palestinian people , and that students insist on continuing their education despite difficult circumstances.
Qabha asserted:
At-Tahadi 10 was established in summer 2017, it is composed of four structures that are old buildings , each one has an area of 20 m2, each class contains two grades  (first grade and second grade in one class), while (third grade and fourth grade in another), the school now consists of 24 students , this number may increase in winter or spring to 50 students due to immigration of the Bedouins from and to Ibziq hamlet , the school has bathroom built of steel sheets , and two caravans donated from Action against hunger institution , in addition to the square that surround the school 200 m2.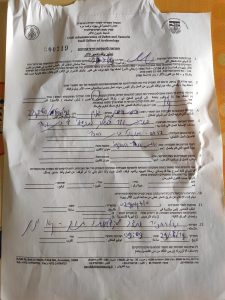 The attachment of the military order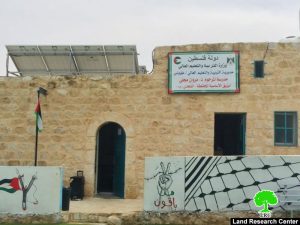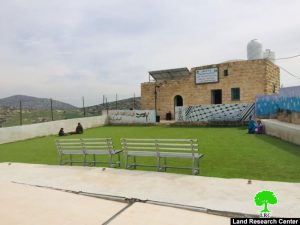 Photo 1+2 :  photos of the targeted schools
About Ibziq:
Khirbet Ibziq is 8 km east of Tubas and is  a targeted Bedouin gathering, just like the Khirbets of Samra, Ainon and Hamsa. Its inhabitants depend on sheep grazing and agriculture as sources of living and on wood and sackcloth for building their dwellings. They lack basic daily services like water and electricity. They can get water by carrying jars of water from Tubas to Ibziq; a journey of 8 km.
13 Bedouin families live in Ibziq; that is 110 people. 9 out of the13 families live permanently in the area while others are nomads- according to the head of Ibziq community. Ibziq was named after Bazqin, a religious figure buried in the place.
The area of Ibziq is 8,000 dunums- 5,000 of which are considered Jordanian crown land Bedouins are not allowed to take advantage of because of Israeli continuous attacks, the latest of which were the eviction orders. The lands are considered closed military zone and lands for military practice.
Noteworthy, the occupation targeted the school several times, fopr more information read the following LRC reports:
In 12th March 2019 , A Military order targets At-Tahadi school in Khirbet Ibziq / Tubas Governorate , Arabic , English.
In 8th of November 2018 , the occupation confiscated a tent in At-Tahadi 10 school in Ibziq Hamlet ,Arabic
In 23 October 2018 , the occupation partially demolished At-Tahadi 10 school in Ibzic hamlet , Arabic.
Prepared by