Israeli settlers sabotaged 40 olive trees in Burqa village /Ramallah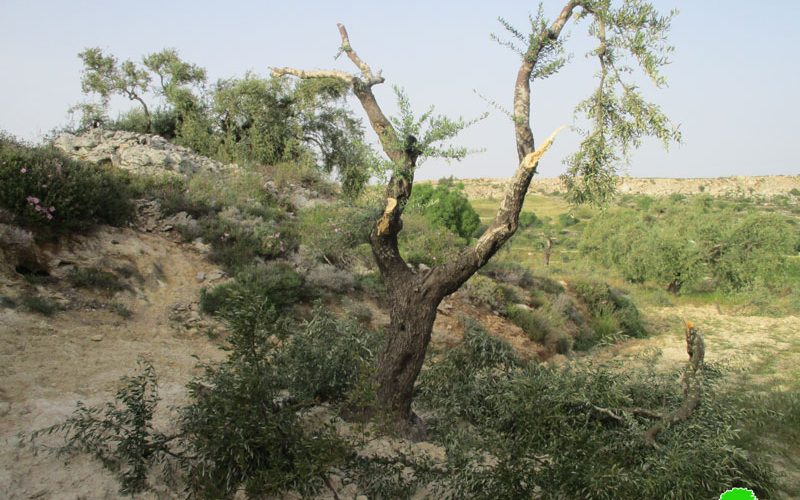 Violation: settlers cut and sabotage olive trees in a Palestinian land.
Location: Burqa / North east Ramallah.
Date: 01/05/2019.
Perpetrator: settlers of " 'Itsaf" outpost.
Victims: families of Sayel Ma'atan and Mohammad Ma'atan.
Description:
In the early hours of Wednesday , 1st of May 2019 , a group of settlers from the price tag gang raided the southern area of Burqa village, reaching an area known as "Ash-She'ab" and carried on sabotaging and cutting 40 olive trees using sharp tools , which made it partially damaged , the targeted trees age more than 45 years old.
The targeted plot belongs to Sayel Ma'atan (25 trees), and Mohammad Ma'atan (15 trees).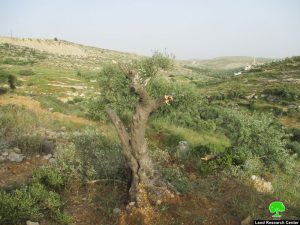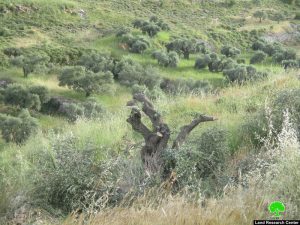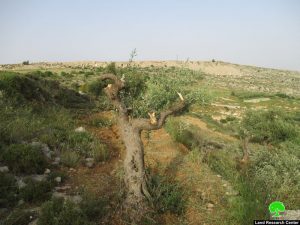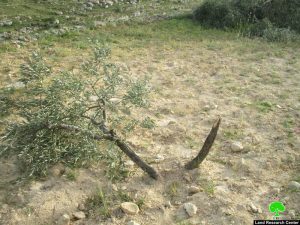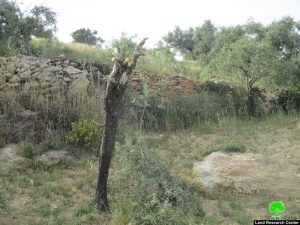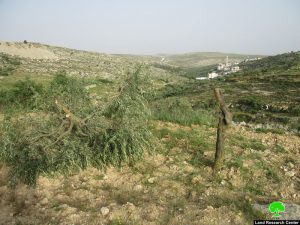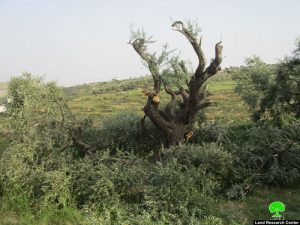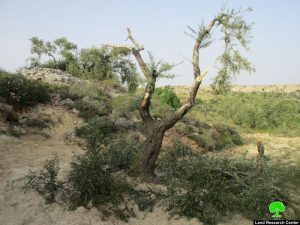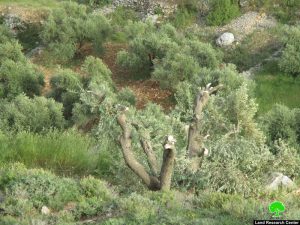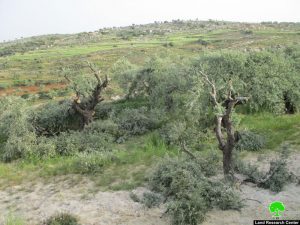 Farmer Sayel Ma'atan (51) told LRC reporter:
"Ash-She'ab area is close to the bypass road that is closed since 2000, since that year farmers have been struggling to have access to their lands, especially that the area is always occupied with "Itsaf" settlers. I am one of the farmers that were denied access to the area , but we remained steadfast , and the olive grove provided a sub-side source of income for my family of 7, and my neighbor Mohammad's family of 5."
Noteworthy " Itsaf" illegal outpost was established in 2002 by settlers' gangs after they laid their hands on 42 dunums of Burqa lands, since that day, the outpost's settlers have been imposing great danger on the surrounding Palestinian villages such as Deir Dibwan, Burqa and Ramon , through their provocative acts. Nevertheless, The occupation forces closed vast areas of Burqa village lands for security claims.
Burqa village[1]: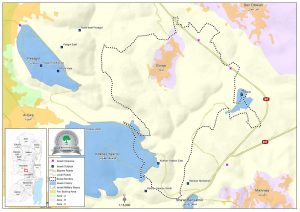 10 km east Ramallah , Burqa is bordered by Beitin (north), Al-Bireh and Kafar Aqab  – Bizgout and Kokhav Ya'acov settlement – (west), Deir Dibwan (east) and Mikhmas (south).
Burqa has a population of 2047 people according to 2017 census.
Burqa has a total area of 6,065 dunums , of which 264 dunums are a built up area.
Israeli settlers built "Megron" outpost, in addition to "Kokhav Ya'acov" settlement which was established in 1984 and ate up 284 dunums of Burqa lands, and inhabited by 3,819 settlers.
Bypass 60 also devoured about 160 dunums.
Oslo accords divided Burqa lands as the following:
B area : (504) dunums.
C area : (5,561 ) dunums.
[1] Source: GIS – LRC.
Prepared by
 The Land Research Center
LRC