Israeli Settlers Sabotage Palestinian Properties in  Haris Village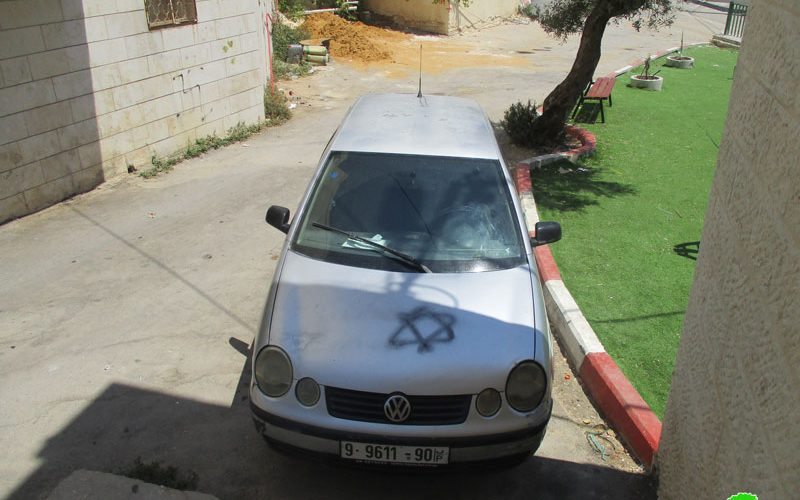 Violation: settlers sabotage Palestinian properties.
Location: Haris village / North west Salfit.
Date: 21/08/2019.
Perpetrator: The Israeli "price tag" gang.
Victims: number of families in the village.
Description:
In the early morning hours of Wednesday , a group of radical settlers known as the "Price tag" gang raided Haris village , and took advantage of the night's calmness to write hatred inciting slogans and slashing car tires.
The slogans call for killing Arabs and displace them, which reflects the racist mentality of such rightist groups.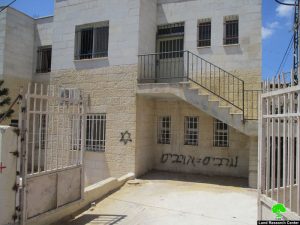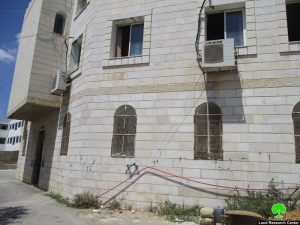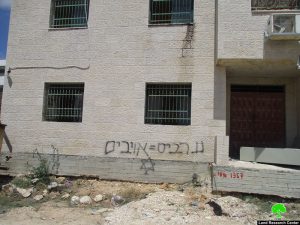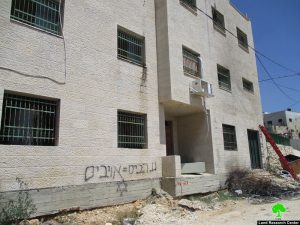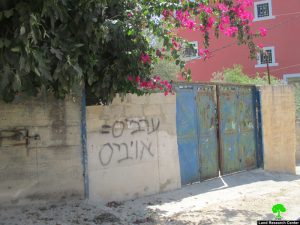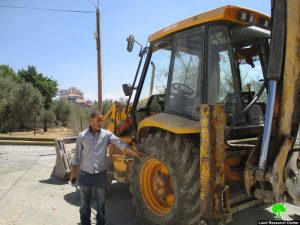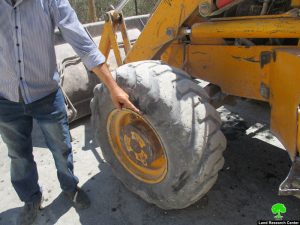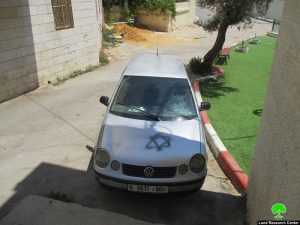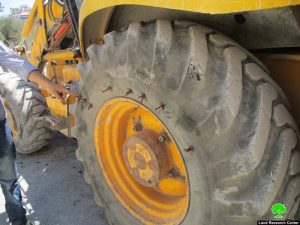 According to field observation, they left the following damages:
Writing hatred inciting slogans on the village council building.
Drawing David's star on Haris public clinic building.
Writing Hatred inciting slogans on Haris large mosque.
Writing hatred inciting slogans on Fadi Dawoud's house.
Slashing car tires and drawing David's star on a Volkswagen Polo belongs to Ayed Dawoud.
Slashing car tires belong to Sultan Sultan.
Slashing tires of a "JCB" bulldozer belong to Radi Rayyan from Qarawat Bani Hussan.
Village council head Omar Smara told LRC reporter:
"The new attack aims to terrorize the town's people, Which shows that the occupation state was established by racist groups through blood shedding and confiscating lands.
  Also this year, Haris village was heavily targeted by the occupation authorities through halt of work and demolition military orders , in addition to roads'  closure and obstruction of movement ."
Price tag gang is a terrorist group formed by far right Zionists, who carry out systemized attacks in West Bank, Jerusalem and the occupied territories of 1948 under the protection and support of the occupation army . Their attacks are mostly throwing rocks, torching crops, writing hatred inciting slogans on private and public properties , attacking mosques and churches and destroying graves. Such attacks are lead by racist and terrorist mentalities , and one of their most popular slogans is  "A good Arab is a dead Arab". Such groups are composed of students from Jewish religious schools that are between (18 – 23 of age), price tag group appeared in  2008 , emerging from Kach movement.
In less than a year, 24 attacks on Palestinian suburbs by the price tag gang were documented.
  About Haris: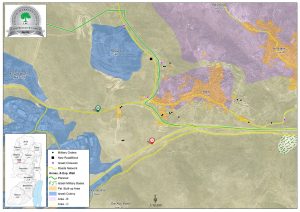 6 km to the west of Salfit governorate, Haris is located with a total land area of 8450 dunum, of which 320 dunums are the village's built-up area. Haris is surrounded by the villages of Deir Istiya from the north, Kifl Haris from the east, Kfar ad-Deek and Bruqin from the southwest and Qarawat Bani Hassan from the west.
It has a total population of 4,137 people according to the census of Palestinian Central Bureau of Statistics for 2017. Those people hail from the following families: Abu Atta, Dawoud, Salamih, Sultan, Shihada, Souf, Faz', Awwad, Qasim, and Klaib.
Haris is a hotspot of Israeli assaults and violations ,one of them was opening  bypass 505 on its soil, which devoured 4 km of its fertile lands .
Prepared by
 The Land Research Center
LRC