IOF Destroy a Facility in Deir Razeh / South Hebron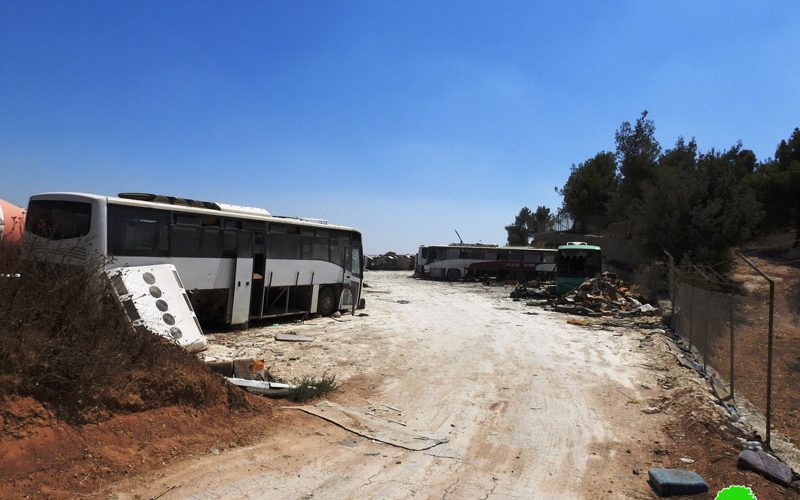 Violation: Demolishing and confiscating a facility.
Date: 19/08/2019.
Location: Deir Razeh – Dura town / Hebron governorate.
Perpetrator: The Israeli occupation civil administration.
Victims  :Four families from "Idais and Ezghayar".
Description:
Monday, 19 August 2019 , the Israeli occupation authorities dismantled and confiscated the parts of a facility on the pretext of building without licenses in Deir Razeh south Hebron.
One of the Owners , Basel Idais said that "an army force accompanied by a vehicle from the civil administration  and machineries raided Deir Rajeh village at about 8:00 am and demolished the facility."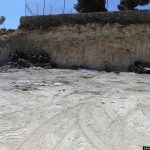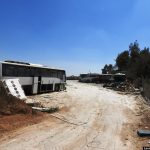 Photos 1+2: The targeted location
The four owners from Hebron bought a plot (6 dunums) in Deir Razeh , they leveled it and transformed it into a facility for busses reparation.
Basel Idais asserted: During leveling the plot at the beginning of  2019 , a vehicle related to the building and organization department and army forces raided the village and notified us to halt works in the location on the pretext of working without licenses.
We prepared the legal file to follow up with the licensing procedures , headed to the building and organization department in the civil administration , and hired a lawyer to follow up the case in the Israeli court , but the occupation authorities refused to provide us with licenses.
The occupation forces dismantled the parts of the barracks with electric tools , then they confiscated all its parts in addition to the tools inside , such as (an oxygen tank, a welding machine and metalworking cutting tools)
Photos 3+4: the targeted facility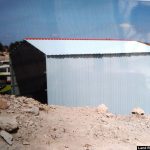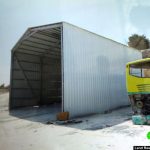 The targeted barracks has an area of (200 m2) , it was built in April 2019.
Before withdrawing, the occupation authorities put two notices one of them is "confiscation notice" , a " halt of work order".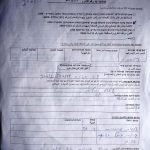 Photo 5: confiscation notice
According to the notice, the confiscated properties will be in : "Kfar Etzion" settlement, in case the owners wanted them back, they need to apply for that within 30 days, in case the deadline passes , they will sell the properties.
The Occupation forces also served a halt of work notice on an area of (6 dunums) and set 3/9/2019 as the subcommittee session in Beit El court to decide wither to demolish the structure or return it to its previous status.
Photo 6: Halt of work notice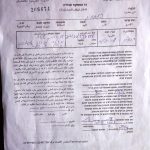 Noteworthy , the targeted facility belongs to:
Basel Ida'is.
Mohammad Ida'is.
Rami Zghayyir.
Amjad Zghayyir.
The owners work in busses reparation , and support their 4 families, with a total number of benefiters of (29 people , 18 of them are children).
Estimated financial  loss is about 9000 $.
About Deir Razih:[1]
Deir Razih is administratively related to Dura city (about 4 km from the center of the city) , and to the south of Hebron (about 9 km away from the center), Deir Razih has a total area of 350 people, and consists of a primary school, a mosque and a clinic.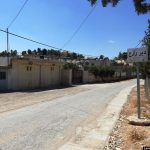 Photo 7 : A view of Deir Razih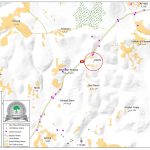 [1] GIS-LRC
Prepared by