Halt of Work notices on houses and facilities in Qawawis village – East Yatta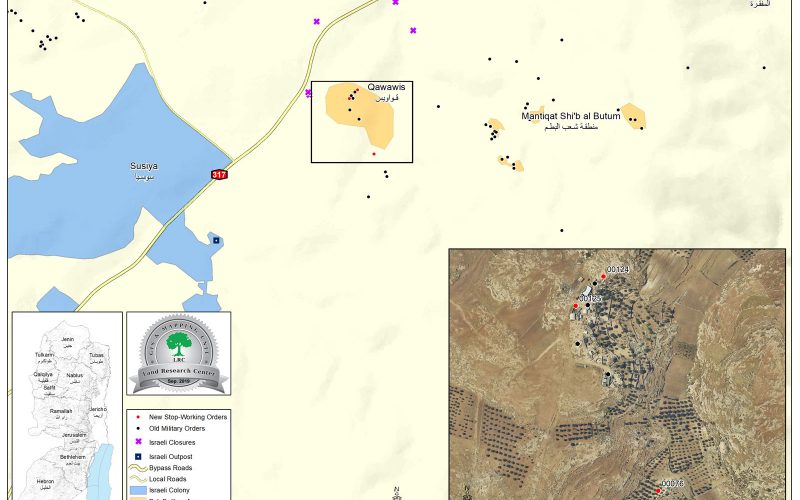 Violation: Serving halt of work notices.
Date: 13/08/2019.
Location: Al-Qawawis village – east Yatta/ Hebron governorate.
Perpetrator: The Israeli occupation civil administration.
Victims: Talib, Ibrahim, Yousif Abu 'Aram.
Description:
Tuesday, the Israeli occupation authorities issued halt of work notices on several houses and facilities in Al-Qawawis on the pretext of building without licenses.
Affected citizens told LRC reporter:
"A vehicle related to the building and organization department in the civil administration accompanied by the occupation forces , headed to our houses , and the so called inspecting officer wrote notices and put it on the targeted structure , then took pictures before withdrawing from the location."
The occupation authorities ordered the immediate stoppage of constructions , and set 8-9-2019 as the subcommittee session in "Beit El" military court to decide the fate of the structure.
The notices targeted the following structures and owners"
Citizen Talib Nu'man:Nu'man received a halt of work notice on a residential room built of bricks and steal sheets it has an area of 40 m2, and used to be a home for a family of 13 (7 of them are children), the room was built in (2018) with the funding of a humanitarian institution.
The notice also targeted a barn built of stones and plastic sheets , the barn was built in 2017 with an area of 200 m2.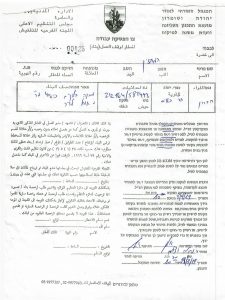 Photo 1: The notice delivered to Talib Nu'man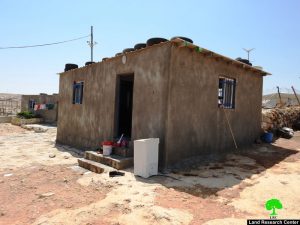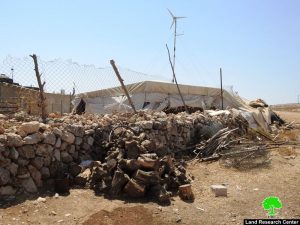 Photos 2+3: the threatened barn and room
Citizen Ibrahim Abu 'Aram: Ibrahim received a military order on a small house consists of two rooms, it was built of bricks and steal sheets and has an area of 80 m2, the small house was an Asylum for a family of (3) members , and built in 2018 with the funding of a humanitarian international institution.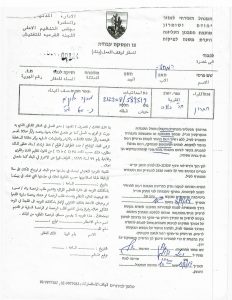 Citizen Yousif Abu 'Aram: Yousif received a halt of work notice on a residence built of steel sheets , the residence have an area of 40 m2, the targeted structure is an asylum for a family of 8 (5 of them area children) , the notice also targeted an outdoor bathroom built of bricks, and a plastic water reservoir.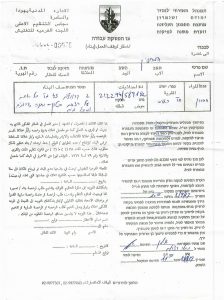 Photo 6: a notice on Yousif Abu 'Aram residence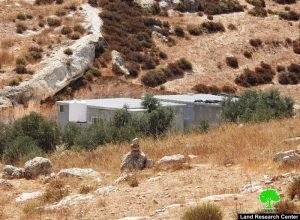 Photo 7: The threatened houses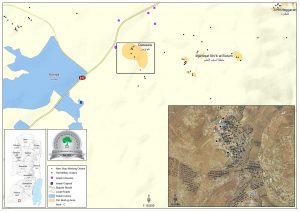 A human rights international institution contributed in providing an Asylum and a home for Yousif Abu 'Aram's family , after the occupation forces demolished it in 3 /9/2018, for more information read the following LRC report:  Demolition of constructions in Qawawis – east Yatta –Hebron governorate
Noteworthy, the occupation authorities issue halt of work notices as a preceding procedure before a final demolition order. Usually, after receiving halt of work orders citizens prepare a licensing file to prove that they own the targeted land or structure area , then hire a lawyer to follow up the case in the Israeli court .
Recent studies conducted by the anti-colonization Israeli institution "Peace now" showed that only 1.5 % of the licenses applied by Palestinians are approved , and between the years (2010 -2014) Palestinian applied for 2020 licenses in C area , only 33 were approved, that is a percentage of 1.5%.
About Al-Qawawis village :
Al-Qawawis is one of Masafer Yatta villages , Al-Qawawis village has a built up area of 31 dunums and inhabited by 31 people , Al-Qawawis is bordered by Khirbet Saroura (east) , She'ab Al-Butum (west) , At-Tawani village and bypass 356  (north)  and Susiya settlement (south). The village is under Masafer Yatta village council administration.
The village of Al-Qawawis lacks any sort of services, health or educational institutions . people of Al-Qawawis depend mainly on agriculture and  animal husbandry for living , the village is provided with electricity through solar cells and wing tribunes. Noteworthy, all of Al-Qawawis structures are threatened of demolition by the occupation.
Prepared by