Demolition of a water reservoir in Sahel Qa'oun / Tubas governorate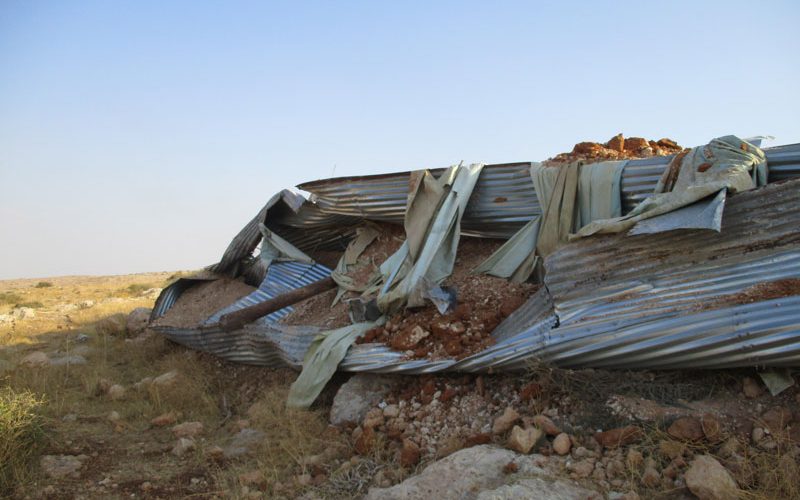 Violation: Demolition of a water reservoir.
Location : Sahel Qa'oun north east Bardala village / Tubas governorate.
Date: 18th august 2019.
Perpetrator: The Israeli occupation civil administration.
Victims: 85 Palestinian families.
Description:
The Israeli occupation forces and the civil administration raided Sahel Al-Qa'oun area at about 7:15 in the morning of Sunday , and carried on destroying a water reservoir with a storage capacity of (1000 m3) built in 2016 , about 600 m from the segregation wall.
Noteworthy , the water reservoir project  was implemented by the Palestinian Hydrology group and funded by the EU, the project depends mainly on reviving agriculture on Sahel Al-Qa'oun area , after it was weakened due to the restrictions imposed by the occupation on using the area agriculturally.
Derar Sawafta from the village council told LRC reporter:
"after 2013, we managed to get a court decision from the Israeli supreme court to take back wide areas from Sahel Al-Qaoun, and in order to return the area to its nature as an agricultural area ,and providing job opportunities for number of farmers , the Hydrology group implemented a water harvesting project , through the construction of a water reservoir supplied with water from an artesian well in Bardala , and distributes water equally to the surrounding agricultural lands."
Sawafta asserted: "in 12 January 2017 , we received a halt of work military order from the Israeli authorities on the water reservoir and water lines , we filed for a license but the occupation authorities refused , and completely demolished the reservoir in addition to 30 meters of metal pipes (6 inches), the result was causing harm to 85 farmers' families and 650 dunums that benefited from the reservoir one way or another.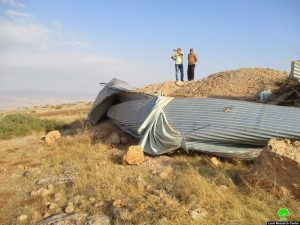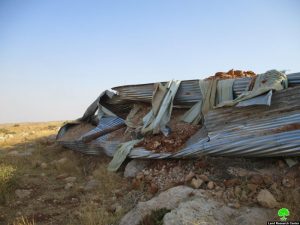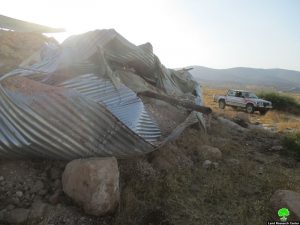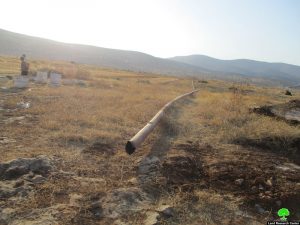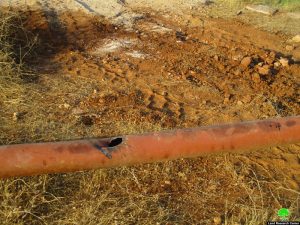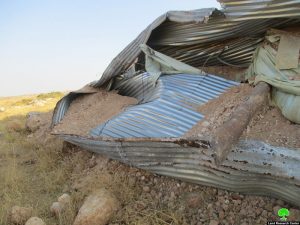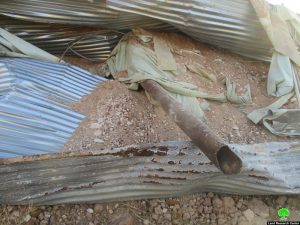 The destroyed water reservoir
Sahel Al-Qa'oun has an area of 1250 dunums from Bardala lands in natural blocks (136,135,134) , in the northern and eastern areas of Tubas. In 1978 the Israeli occupation so called properties department took over the area and gave it to Merav Kibbutz. In 2013, the Israeli supreme court returned parts of the area to its Palestinian owners . Nowadays, the occupation forces hinder any developmental projects at the location.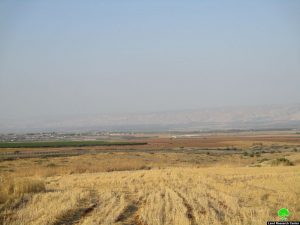 Photo 9 : Sahel Qa'oun
Prepared by