The Civil Administration Notifies an Agricultural facility in Idhna / Hebron Governorate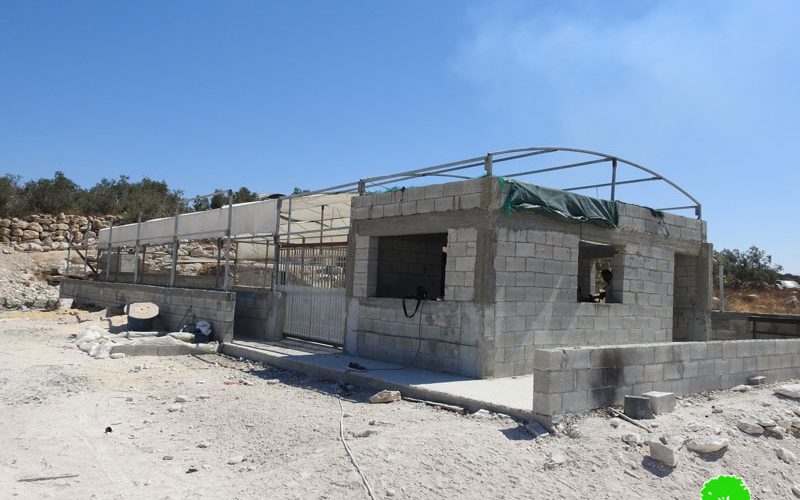 Violation : Serving a halt of work notice.
Date: 02/07/2019.
Location: Shabraqa area – Idhna town / Hebron governorate.
Victims: The Israeli occupation civil administration.
Victims: Amjad Nofal.
Description:
Tuesday, 2nd of July 2019 , the Israeli occupation authorities served a halt of work notice to an agricultural facility belongs to Amjad Nofal from Idhna.
According to an eyewitness , an army force accompanied by a vehicle related to the building and organization department raided Shabraqa area west the town, and the so called "Construction officer" wrote the notice and put it on the targeted facility.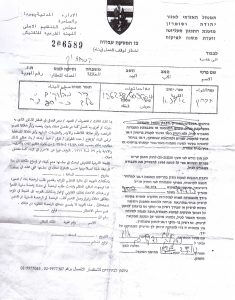 Photo 1 :Halt of work notice on an agricultural facility
The notice (206589) ordered the immediate stoppage of the construction works , and set 24 July 2019, as the inspection subcommittee session in Beit El court to decide the fate of the structure.
Reportedly, the targeted facility was used as a barn, with walls of bricks and a roof with plastic sheets, it has an area of (200 m2), and the owner built it with an attached (20m 2) room.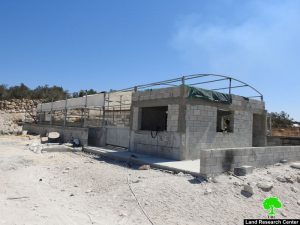 Photo 2: The threatened facility
After receiving the notice, the owner prepared the legal file, and assigned a human rights lawyer to follow up the case in the Israeli courts , even though that Israeli authorities never approve licenses for Palestinians in C area , as it consider it a colonial reserve, but Palestinians are grasping at straws.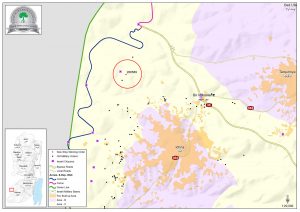 About Idhna:[1]
It is 18km west of Hebron. According to statistics conducted in 2017, Idhna is inhabited by 26,009 people. It has a total area of 26,447 dunums, 2653 of which are the village's built-up area.
The Israeli occupation confiscated 107 dunums of Idhna for the Apartheid Wall. Not only that, more than 3,511 dunums were isolated behind the wall as a result of its construction.
Besides, the bypass road number 35 -that is 4,674 meters long- confiscated more than 467 dunums from  the village lands.
Oslo accords divided Idhna as the following:
B area: 9,068 dunums.
C area: 17,379 dunums.
[1] GIS-LRC
Prepared by