Settlers Sabotage Saplings in Turmusa'yya / Ramallah Governorate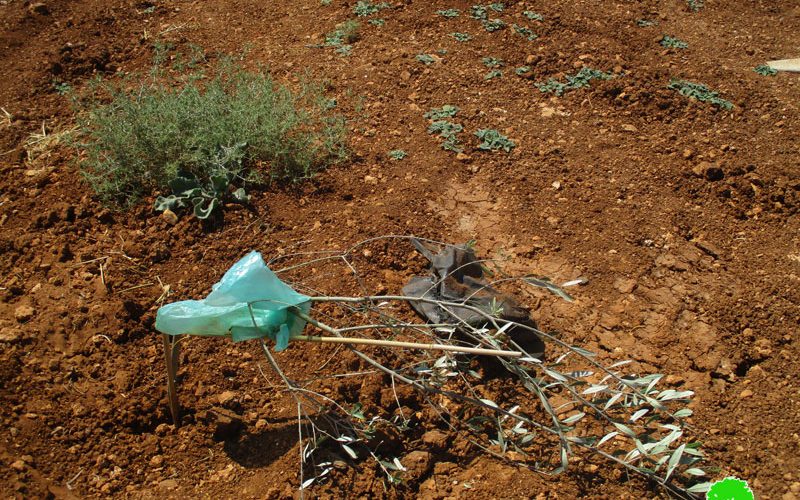 Violation: Settlers cut olive and figs saplings.
Location: Turmusa'yya lands/ Ramallah governorate.
Date: 10 /07/2019.
Perpetrator: Settlers of "Adei Ad".
Victims: families of Hazma and Abu Sukar .
Description:
Wednesday , 10th of July 2019 , people of Turmus'ayya woke up on another attack by settlers' gangs.
At that day, a fanatic group of "Adei Ad" settlers sneaked into "Ad-Dhahrat area about 100 m away from the settlement, and settlers carried on cutting tens of olives saplings , aging about 3 years old. Reportedly, the targeted saplings included 95 olive saplings and 6 figs saplings on  a 4 dunums plot.
The targeted plants belong to farmers Aicha Hizma, who lost 65 olive saplings, and Riyad Abu As-Sukar, who lost 30 olive saplings and 6 figs saplings.
Farmer Rabah Hazma told LRC reporter:
"In the recent years , hundreds of trees were targeted in Ad-Dhahrat location, about 30 attacks were documented only in the recent 4 years. Despite the several complaints to the Israeli police to stop the attacks from occurring, nothing was done to protect farmers in Ad-Dhahrat area."
Noteworthy , farmer Hazma remained steadfast on the face of the arbitrary occupation. In the recent years, the occupation forces sabotaged his plants more than 13 times , and he lost at least 800 saplings , but still his love and ties to his land made him stand in the face of the occupation's schemes.
LRC team documented attacks on olive trees in Turmus'ayya , about 3400 olive trees were sabotaged in the recent 5 years, 235 of them in 2019.
 The Graphic shows number of attacked trees in Turmusa'yys in years
About Turmus'ayya:[1]
25 km to the north east of Ramallah city, Turmus'ayya  has a population of 2464 people (2017 census) most of them belong to two measure families : Awad and Jbara, In addition to other small families who located themselves in the town after 1948 : Shalabi, Kouk and Hezmawi.
Its total land area is 18139 dunums,2464 of which 1350 dunums are considered built-up area. About 11218 dunums of  Turmus'ayya lands are classified as  Area B (PA is in charge of civil matters with Israel responsible of security) where 6921 dunums are classified as  Area C (Israel maintains full security and administrative control).
The Israeli occupation confiscated vast areas from the village for the benefit of the following colonies:
Shilo and Mizpe Rahel devoured 1023 dunums
Mizpe Rahel  devoured 706 dunums
The bypass road number 60 stole 12.5 dunums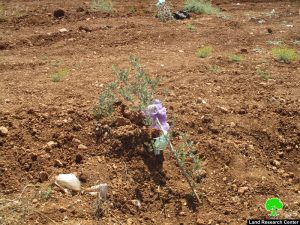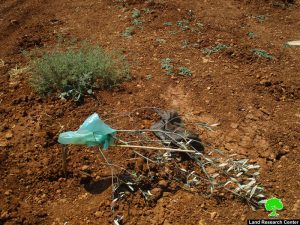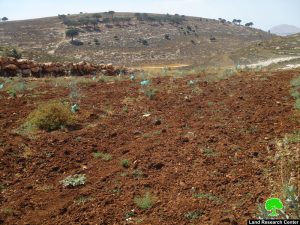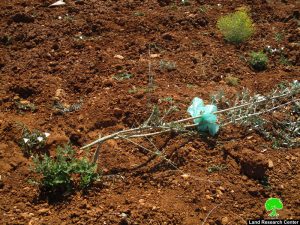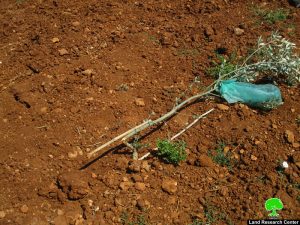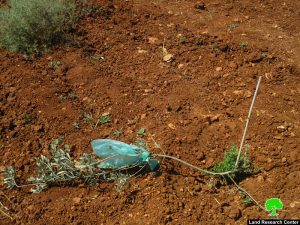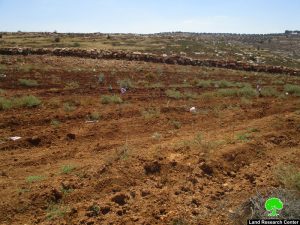 [1] GIS-LRC
Prepared by
 The Land Research Center
LRC