Setting a Dangerous Precedent, The Occupation Notifies a Building of Removal in Beit Ummar / Hebron Governorate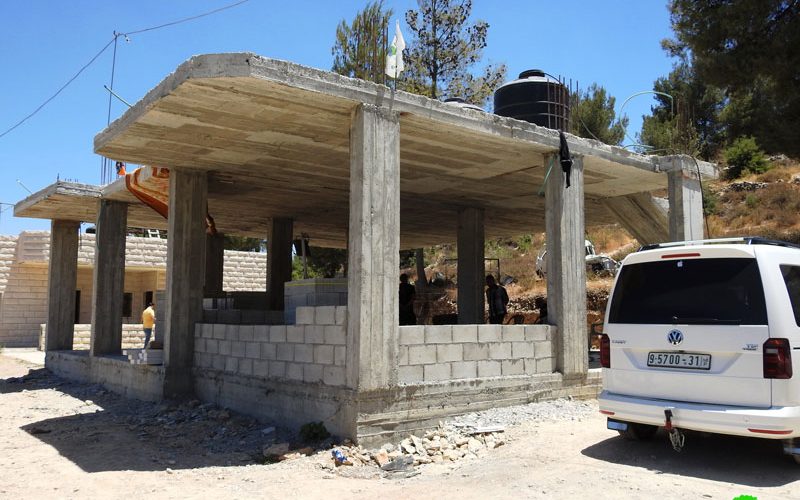 Violation: Notifying a building of removal.
Date: 11/07/2019.
Location: Wad Ash-Shaikh – Beit Ummar / Hebron governorate.
Date: the civil administration.
Victims: citizen Ali Al-Alami.
Description:
Thursday, 11 July 2019, The Israeli occupation authorities served a notice to demolish and remove house of Mohammad Alami within 96 hours, on the pretext of building without licenses in Beit Ummar town , North Hebron.
Al-'Alami (38 years) said that a vehicle related to the building and organizing department in the civil administration accompanied by an army patrol raided Wad Ash-Shaikh east the village , and the building officer hanged the notice on the building and took pictures of them before they withdrew.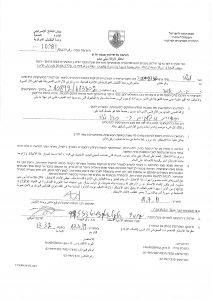 Photo 1: the notice that targeted Al-Alami home
The notice is numbered (10281) , entitled "A notice to remove a building" , referred to military order (1797) issued in 2018. The notice ordered the owner to remove the building within the next 69 hours, or the occupation troops will implement the operation and file the costs on the owner.
Reportedly, the targeted house is built of reinforced-concrete, and consists of one floor, that has an area of (150 m2). The house was constructed in 2019, and was supposed to be a home for 8 family members , 6 of them are children.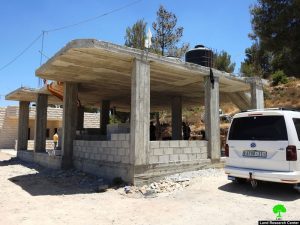 Photo 2: The targeted house
Military order 1797 is now activated , and targets buildings that are under construction, the notices that followed this military order gave owners only 96 hours to demolish the structures.
About Beit Ummar: [1]
It is located 12 km to Hebron city. The village's total area is 21,285 dunums, of which 1,375 dunums are considered the built-up area; around 16,977 people inhabit Beit Ummar (according to 2017 census).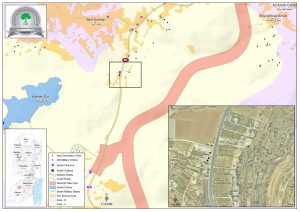 The Israeli occupation authorities confiscated 560.5 dunums from Beit Ummar for the favor of the bypass road no.60.  The occupation also confiscated 1,216 dunums for the favor of the following colonies:
Colony

Year of establishment

Dunums confiscated from Beit Ummar

Built-up area\dunums

No. of colonists

Karmei Zur

1984

179

289

623

Migdal Oz

1977

682

1,076.4

298

Kfar Etzion

1976

18.6

923.5

404

Efrat

1979

98.6

2,063.6

7,037

Alon Shevut

1971

237.8

934

3,146

Total

1216

5,286.5

11,508
[1] Source: GIS-LRC
Prepared by
 The Land Research Center
LRC