Israeli Settlers Lay their Hands on an Agricultural Cistern in Tubas Governorate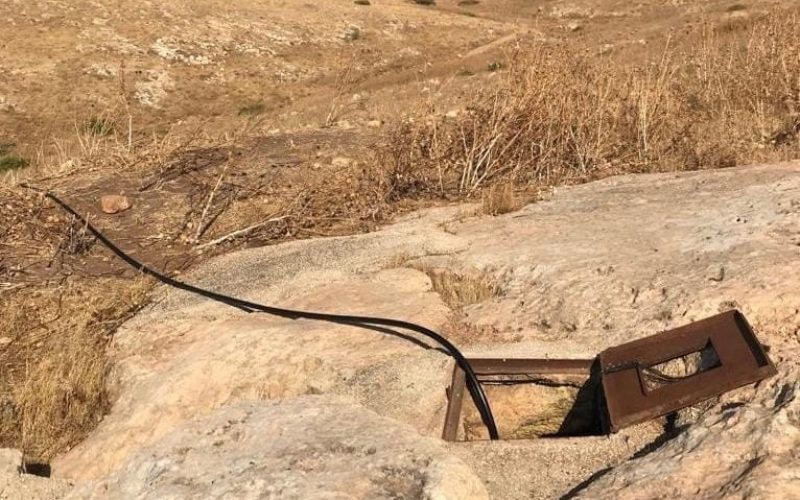 Violation: Israeli settlers lay their hands on an agricultural cistern.
Location: "Umm Zoqa" in the northern Jordan valley.
Date: 09/07/2019.
Perpetrator :settlers of an Israeli illegal outpost located in "Al-Muzokah".
Victims: People of the area.
Description:
Setting a new threaten on Palestinian existence in the Jordan Valley area, a group of settlers laid their hand on an agricultural cistern in Umm Zoqa area. 
The cistern was used by Bedouin communities in "Khirbet Samra" , "Al-Fao", "Al-Mermala", "Marah Al-Furs" and "Abu Al-Qandoul", it provided water for sheep and cow herds. However, the fanatic settlers placed a water pomp in the cistern that took water  to  a pool in their outpost. Noteworthy, the attack occurred while the occupation forces watching and protecting settlers in stealing Palestinian water.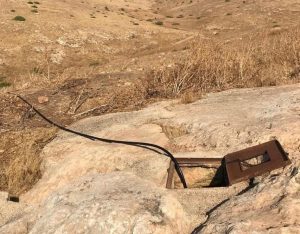 Photo 3: the targeted cistern
Yousif Daraghma (39) from Khirbet Samra , told LRC reporter:
"Herding is the main source of income for most residents of the area. I have been living here all my life, but the khirbet have been suffering since the establishment of the outpost in Al-Muzokah, settlers attempt to take over lands, confiscate postures and expel us from the lands we have been living in for ages. Moreover, settlers   took over the cistern that we have been using for more than 35 years, and made our lives bearable, at the same time the occupation troops claim that the lands are Israeli state's properties , or closed military zones"
Daraghmeh described the situation of disastrous, after settlers laid their hands on postures and water.
Khirbet Samra is located south east Tubas governorate about 21 km, in natural block (258) known as Khallet As-Samra, within plot (12), where farmers hold documents prove they own the land before Israel occupied west bank in 1967.
Khirbet Samra is populated 56 people, from 6 families belong to Daraghmeh clan in Tubas governorate.  Noteworthy, the Israeli occupation established two military camps on Khirbet Samra lands , "Samra" military camp on the west of the hamlet, and "Peles" military camp on the east of the hamlet.
Prepared by
 The Land Research Center
LRC