Israeli Civil Administration Targets 5 Structures and a Water Reservoir with Notices/ Tubas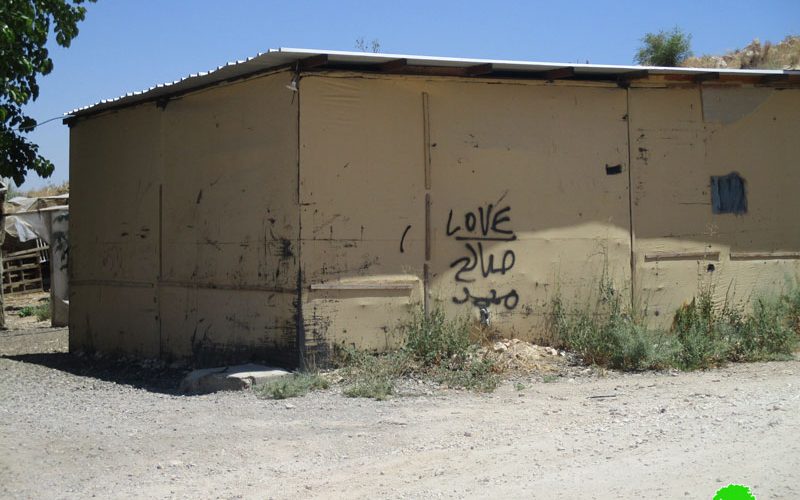 Violation: civil administration issues halt of work notices.
Location: Kardala and Ein Al-Bayda villages in the northern Jordan Valley.
Date: 08/07/2019.
Perpetrator: The Israeli occupation civil administration.
 Victims: Five Palestinian families.
Description: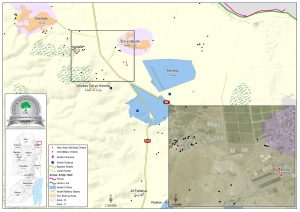 The Jordan valley area witnessed a new wave of Israeli assaults against the Palestinian right of housing. In Monday, 8 the of July  , the so called organizing and construction officer accompanied by Israeli troops raided Kardala village and served a halt of work order to the town's main water reservoir (implemented by the GVC in April 2019 with EU fund) , in addition to 4 agricultural structures that were used to rest inside during working days.
In the same context, the civil administration issued a halt of work notice on a structure located on the western entrance of Ein Al-Bayda close to bypass 90.
As it is mentioned in the notices, the occupation sets 5th  of August , as the date of the building and organizing court session in "Beit El" military court to decide the fate of the notified structures.
Reportedly, the targeted reservoir is built of strengthened concrete (with a capacity of 120 m3), and located in the southwest area of Kardala above a hill , its main role is to insure equal distribution of water among Kardala's 210 people. The wave also reached woods huts used to rest in during working seasons.
The responsible on colonization file in the Jordan Valley Mutaz Bsharat told LRC reporter: "We have been following up the cases of the threatened structures in the Jordan valley , and prepared the necessary documents in order to defend the structures in the Israeli court."
The following table shows more information about the targeted structures:
Affected citizen

location

Family members

Children under 18

Military order number

Nature of the targeted facility

Photo #

Jaber Al-Einbusi

Kardala

6

1

Wood hut 60 m3

Musa Al-Einbusi

Kardala

4

0

Wood hut 45 m3

Kardala water reservoir

Kardala

–

–

Water reservoir built of strengthened concrete 120 m3

Baher Faqha

Kardala

5

3

Wood hut 69 m2

Naser Daraghma

Kardala

3

1

Wood hut 45 m2

Monther Sawafta

Ein Al-Bayda

7

3

Wood hut 90 m2

total

 

25

8

 

 
Source: Firsthand field observation-Israeli violations monitoring section, LRC , July 2019
International Conventions and agreements pertaining to Demolition of structures and facilities in an occupied territory:
Article 147 of Geneva fourth convention  : extensive destruction and appropriation of property, not justified by military necessity and carried out unlawfully and wantonly. ( it is considered a serious violation of the convention)
Article 53 of Geneva fourth convention that forbids destroying properties : Any destruction by the Occupying Power of real or personal property belonging individually or collectively to private persons, or to the State, or to other public authorities, or to social or co-operative organizations, is prohibited, except where such destruction is rendered absolutely necessary by military operations.
Article 33 of Geneva fourth convention: No protected person may be punished for an offence he or she has not personally committed.
Article 32 of Hague convention 1907 part g: To destroy or seize the enemy's property, unless such destruction or seizure be imperatively demanded by the necessities of war.
Prepared by
 The Land Research Center
LRC