IOF Confiscate Irrigation Networks in A-Buqa'a/ East Hebron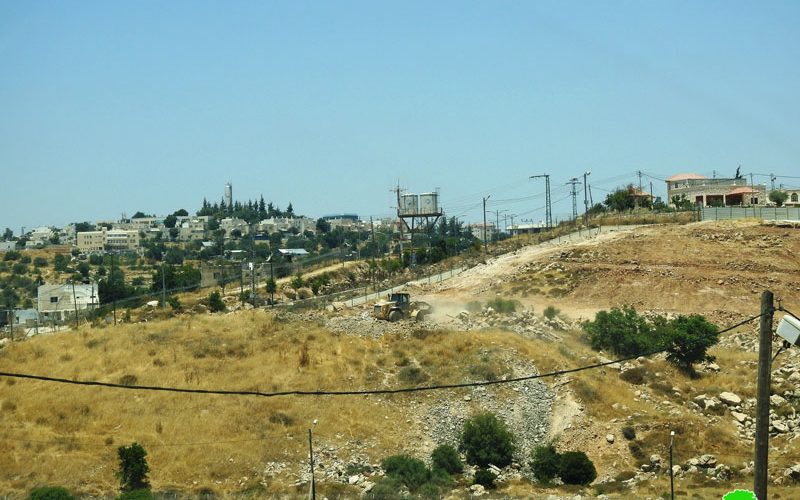 Violation: confiscation of irrigation networks.
Date: 25/7/2019.
Location : A-Buqa'a/ East Hebron.
Perpetrator: The Israeli occupation civil administration and army.
Victims: Farmers form Jaber family.
Description:
25 July 2019, Thursday, the Israeli occupation authorities confiscated irrigation networks and sabotaged plants in Al-Buqa'a East Hebron.
Farmers said that an army force accompanied by a staff from the civil administration and an excavator raided the area at the morning hours , encircled the location, and carried on dismantling an irrigation networkand confiscated it.
Reportedly, the confiscated network provided water for about 16 dunums of agricultural lands , planted with vegetables such as Beans and Tomatoes, The occupation troops also confiscated other agricultural tools such as  water motors, clasps and pesticides spraying equipment.
Farmers complained that IOF destroyed the crops during the operation.
The targeted plot belongs to the following people:
Badran Jaber owns 9 dunums cultivated with tomatoes.
Shadi Jaber owns 4 dunums cultivated with beans.
Majdi Jaber owns 3 dunums cultivated with tomatoes.
On the other side of the village, the occupation is ravaging and leveling lands close to Giv'at Harsina illegal settlement, in an attempt to build in the southern area of the settlement ,where it took over a "15 dunums" plot belongs to farmers from Jaber family.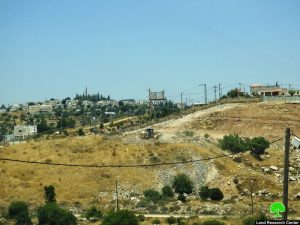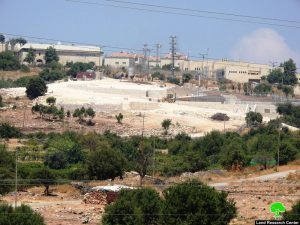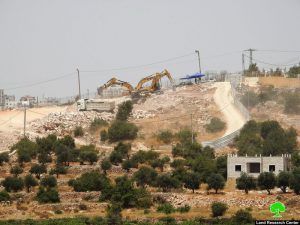 Photos 1-3: Expansion works in Giv'at Harsina
The eastern area of the settlement is also going through ravaging in an attempt to expand the settlement.
Al- Baqa'a is a hot spot for Israeli violations , IOF target the agricultural sector in the area through confiscation of tools and sabotaging plants.
Prepared by
 The Land Research Center
LRC