Final demolition order on a clinic in She'ab Al-Butum east Yatta / Hebron governorate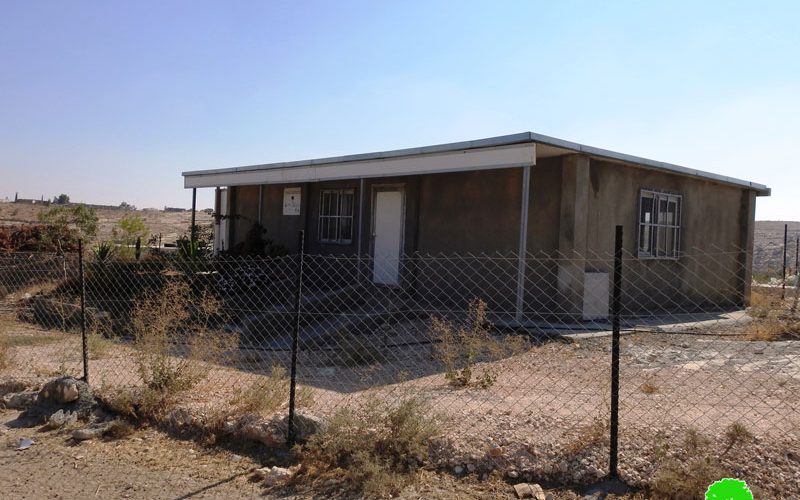 Violation: Final demolition order on a clinic.
Date: 29/7/2019.
Location: She'ab Al-Butum – Yatta / Hebron governorate.
Perpetrator: The Israeli occupation civil administration.
Victims :people of She'ab Al-Butum.
Description:
Monday 29 of July 2019, the Israeli occupation authorities served a final demolition order on a clinic in She'ab Al-Butum , on the pretext of building without licenses.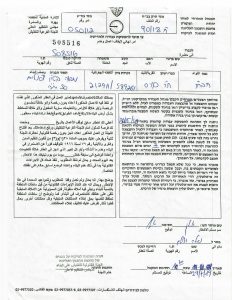 Eyewitnesses said that a vehicle related to the building and organization department in the civil administration raided the area, and the so called "inspection officer" hanged the order on the clinic's door and took pictures before withdrawing.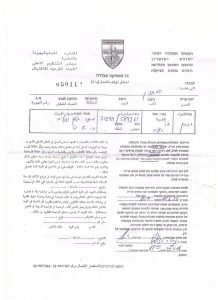 Photo 1: a demolition order on a clinic in She'ab Al-Butum
The occupation authorities gave the owners only (7 days) to demolish the structure, in case they breached the deadline , the occupation forces will implement the operation and make thyem pay for all the costs.
The occupation authorities targeted the building with a halt of work notice in 22 May 2018, and set 11 June 2018 , as the subcommittee session in "Beit El" military court to decide the fate of the structures, But the village council of Masafer Yatta which is also responsible on She'ab Al-Butum village , prepared the legal file and applied it to the relevant bodies, for more information read a previous LRC report on the case.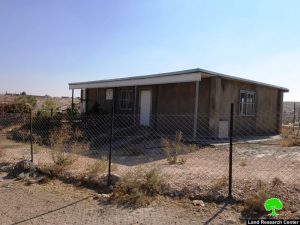 Photo 2: the targeted clinic
Apparently, the occupation authorities refused the licensing application and are attempting to implement the demolition.
 She'ab Al-Butum clinic has an area of 75 m2. Composed of steel sheets , the clinic was granted by an international Humanitarian Institution in order to support the herders' steadfastness in the area, and facilitate their lives through providing medical services in the village.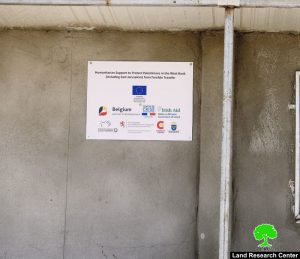 Photos 10 + 11: The threatened clinic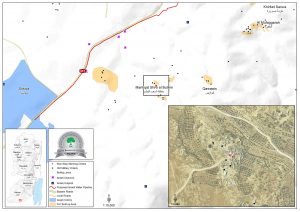 Khirbet She'ab Al-Butum:[1]
Khirbet She'ab Al-Butum is located in Masafer Yatta, bordered by Khallet Ad-Dabe'a (east), bypass 317 (west), Al-Qawawis and Al-Karmel (north + south) , the Khirbet has an area of 110 dunums , and inhabited by 9 families that consist of 81 people , 37 of them are children, their homes are 7 tents , 3 barracks and a caravan, Residents of the Khirbet depend mainly on herding for living , the Khirbet consists of  443 cattle heads, 82 agricultural dunums , of which trees only cover 10 dunums and the rest are postures.
[1] GIS-LRC
Prepared by