Closing a road that leads to Khirbet Al-Hadidiya / Tubas governorate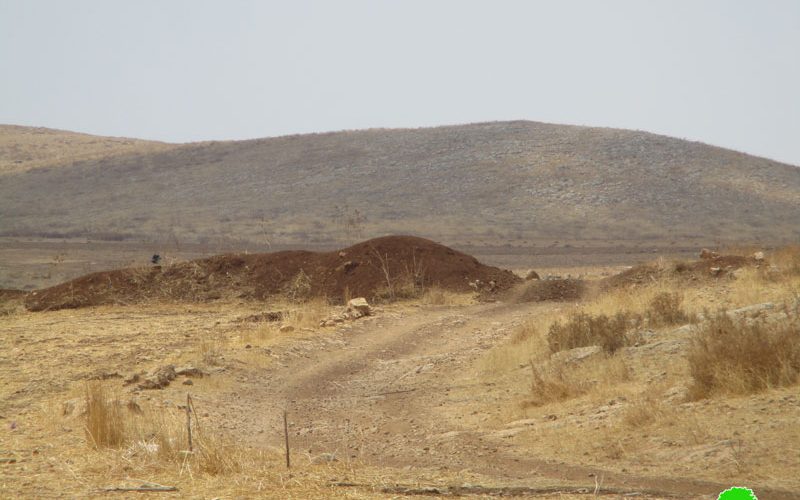 Violation: closing an agricultural road.
Location: Khirbet Al-Hadidiya / The northern Jordan Valley.
Date: 31 /07/2019.
Perpetrator: The Israeli occupation forces.
Victims: People of Khirbet Al-Hadidiya.
Description:
Wednesday, 31 of July 2019 the Israeli occupation forces closed an agriculture road that leads to Khirbet Al-Hadidiya via earth mounds.
The closed off road is vital and connects the Bedouin community to bypass 578 which also serves settlements of the Jordan Valley.
Abdul Rahim Bsharat form Khirbet Al-Hadidiya told LRC reporter:
"Khirbet Al-Hadidiya is going through unprecedented attack carried out by the occupation forces, they are tightening the siege around people of the village and transformed most of their lands into closed military zones, in addition to imposing restriction on construction and physical expansion . The closed road, has a dangerous alternative road, the occupation confiscates passing vehicles under security claims and pretexts."
Bsharat asserted, the closed road was used by the town's people for more than ten years to travel in and out the Khirbet , and closing it will impose great difficulties on their lives.
Khirbet Al-Hadidiya is part of Al-Maleh village , about 33 km from Tubas , between "Hamdat" and "Ro'I" settlements.
Khirbet Al-Hadidiya has a population of 183 people -2017 census- who depend mainly on agriculture and cattle breeding for living , People of Al-Hadidiya are originally from Bsharat and Bani Oudeh families , Al-Hadidiya was demolished several times in the recent 5 years.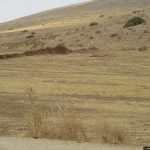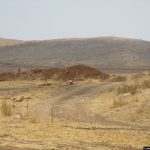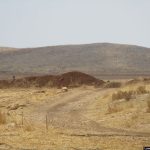 Photos 1-3: The closed road, partially opened by a Palestinian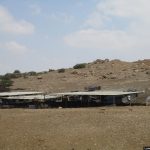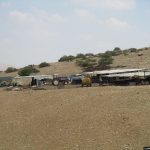 Photos 4-5: Al-Hadidiya community
Prepared by