Threatening 3 cisterns of demolition in Umm Al-Khair – east Yatta/ Hebron governorate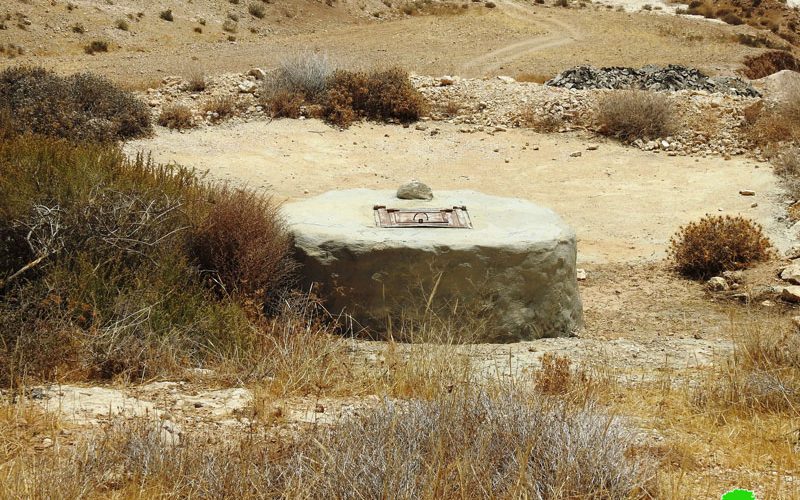 Violation: The Israeli occupation Authorities threat to demolish 3 cisterns in Umm Al-Khair.
Date: 30 /06/2019.
Perpetrators: The Israeli occupation civil administration.
Victims: People of Umm Al-Khair.
Description:
The Israeli occupation authorities threat to demolish three water cisterns in Umm Al-Khair reserve – Al-Hathaleen east Yatta , on the pretext of building without licenses.
The Israeli occupation authorities raided the location of the reserve in Sunday 30 June 2019 , and put notices on each of the targeted cisterns , and took pictures of them before withdrawing.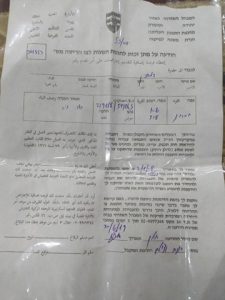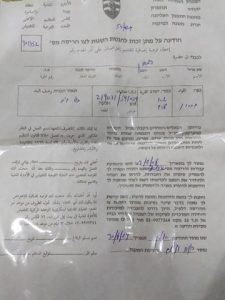 Photos 1+2: notices on the targeted cisterns
The notices are entitled "An additional opportunity for objection"   , and say that the occupation authorities issued in 2008 demolition orders. The notices gave the owners additional 3 days as a last opportunity for objection.
The cisterns were implemented in 2004 , as a part of the reserve project activities, the reserve was also notified of eviction.
The targeted cisterns were used for agricultural purposes , each cistern has a storage capacity of (70 m3).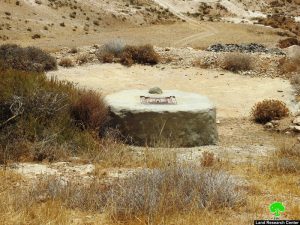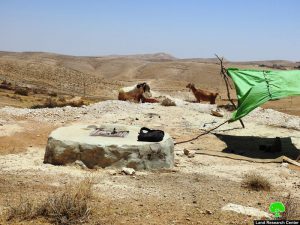 Photos 3+4: pictures of the threatened cisterns
In the same context, the occupation forces started a campaign against Palestinian water resources and postural reserves in Yatta south Hebron , the fanatic troops ravaged and sabotaged number of water networks in villages and confiscated number of water reservoirs , which means more suffering for people of Yatta.
Khirbet Umm Al-Khair in lines:[1]
The khirbet is inhabited by people from Al-Hathaleen clan , who settled there several decades ago after Israel expelled them from the Arad desert in 1948 , it is reported that Umm Al-Khair population reached 686 people in 2017. the nearby settlement, Carmel which was established in 1981  , lies on lands confiscated from the Bedouin of that village. Carmel settlers frequently attack Bedouins of Umm al-Khair. Noteworthy, Regavim pro-settlement Israeli NGO targets the Khirbet , and provokes to demolish any new structures.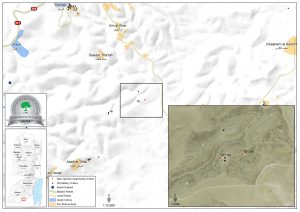 Regavim is active in Jerusalem and south Hebron , and follow up with colonial expansion, and demands the Israeli government to demolish Palestinian communities, such as Susiya, Zanota and Umm Al-Khair and expand Israeli colonies on the area instead.
[1] GIS-LRC
Prepared by