The occupation set up a water supply line for illegal settlements / Hebron Governorate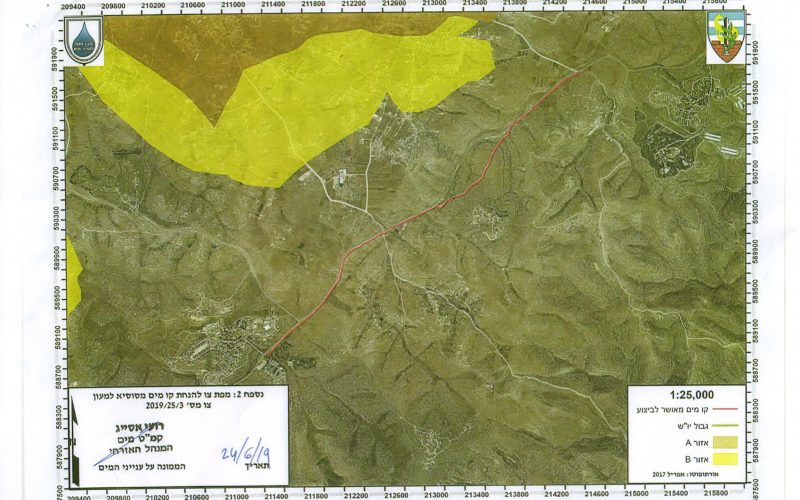 The Israeli occupation authorities set up a waterline between "Susiya" and "Ma'on" settlements on confiscated lands south east Yatta / Hebron Governorate.
Landowners in the area received a military order from the occupation that shows the plan of a water line , the military order was assigned by the "Manager of Water affairs" in (24/6/2019) , the occupation's intention is to set up a water line between "Susiya" and "Ma'on" settlements, the plan will be implemented by "Mekorot" company.
According to the occupation's order , the line will pass through the following locations:
Natural block 3: it will pass through Ein Aj-Jawaya location.
Natural block 2: It will pass through Khirbet Ma'en, Umm Shaqhan, Wad Sard, Marhan Al-Batiya, At-Tawamin.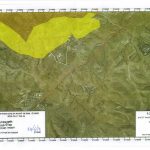 The order issued by the occupation


Israeli violations monitoring team in LRC looked into the military order , and reported that the line is (4453 m long) , and will pass along bypass 317, and head southeast towards "Avigal" outpost.
The water line will pass through Palestinian agricultural lands , most of them are olive groves , farms and postures, it will destroy and affect  vast areas of agricultural land.
This services project came in conjunction with the Israeli authorities announcement in December 2018 , that reveals their intention to legalize "Avigal" and "Ma'on" Israeli settlements in the West Bank.
In the same context, the Israel authorities are carrying out an unrelenting campaign on water resources in Yatta in particular and Hebron area in general, it destroyed number of water networks and water harvesting cisterns that belong to Palestinians , to make their lives even more difficult by denying them one of their basic human need.
Prepared by