The Israeli occupation halt work on an electricity network / south Hebron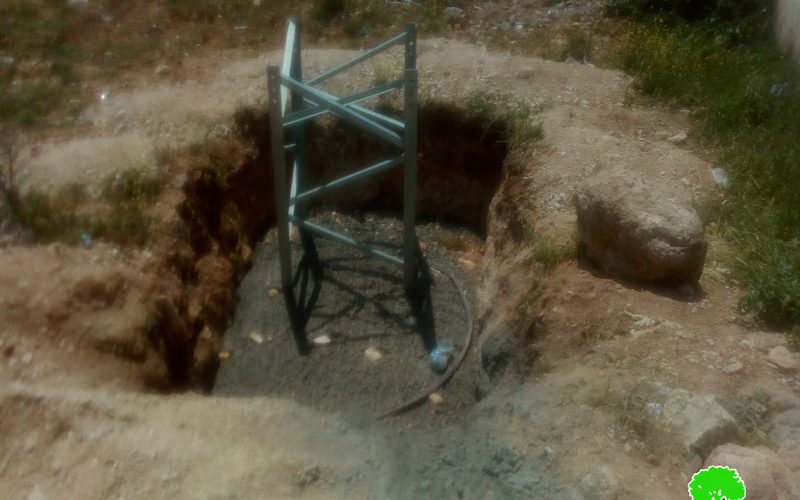 Violation: Halting work on an electricity network.
Date: 05/06/2019.
Location: Khallet Al-Furn , Birin and Mnaizel / Hebron governorate.
Perpetrator: The Israeli occupation civil administration.
Victims: 800 people.
Description:
Wednesday, 5th of June 2019 , the Israeli occupation authorities halt work on an electricity network that was supposed to provide electricity for Khallet Al-Furn, Birin and Mnaizel villages south Hebron .
Fareed Barqan council head for the three communities told LRC reporter that the military order was found hanged on one of the towers they put for the network.
Military order number (050569) issued by the civil administration – the high council for building and organization , that requests the immediate stoppage of constriction works , and set (17/6/2019) as the subcommittee session in Beit El military court to decide the fate of the structure.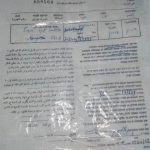 Photo 1 : halt of work order on the electricity network
Council head said that they put 37 metal bases leveling to install towers on them , the network  starts in Aqabat Njaila south west Hebron to Khallet Al-Furn ,Mnaizel and Birin south east, the network will be 5 km long, funded by the Palestinian Energy and Natural resources Authority and supervised by Hebron municipality.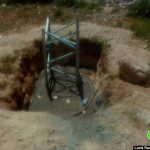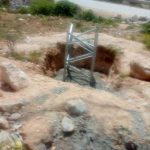 Photos 2+3 : the electricity towers' bases[1]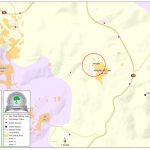 Such villages depend mainly on solar panels and other generators to produce  electricity , the network aims to facilitate providing the communities with electricity and reduce the costs of electricity production.
According to the council head, the network will serve 160 residences, 3 cow barns, and a total population of 800 people.
Halting work on the electricity network in not surprising in light of Israeli constant targeting these communities, for more information read the following LRC reports:
[1] Source : Birin village council
Prepared by