Land grabbing military order in Deir Istiya and Jinsafut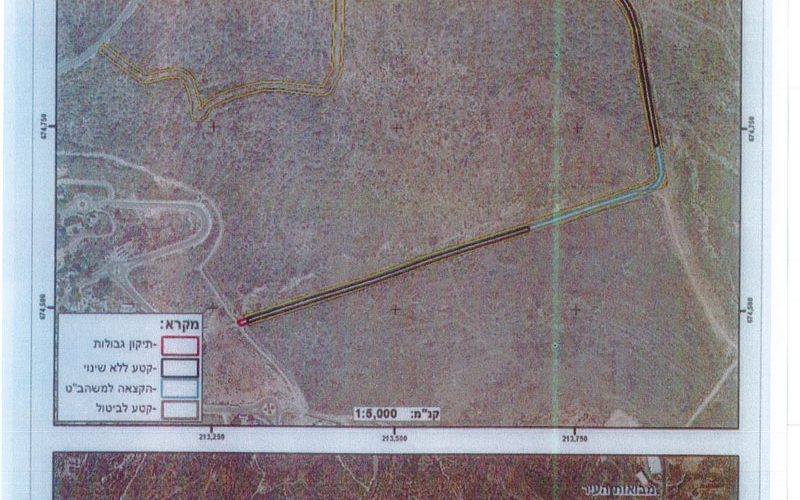 Violation: Confiscating 8 dunums for military purposes.
Locations: Deir Istiya / Salfit , Jinsafut / Qalqilya.
Date: 23/06/2019.
Perpetrator: The Israeli occupation army.
Victims: Number of farmers from the two villages.
Description:
Sunday, June 23rd 2019, The Israeli occupation West Bank Army commander "Nidav Alof" issued a new military order of confiscating 8 dunums from Deir Istiya and Jinsafut lands , the military order aims to open a colonial road that links Immanuel settlement to bypass "5066" , which penetrates Wadi Qana , and creates a link between settlements and outposts in the area.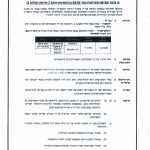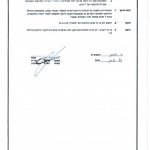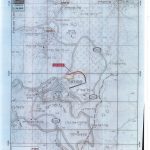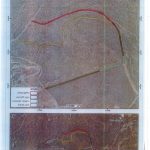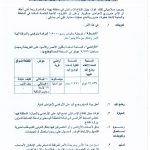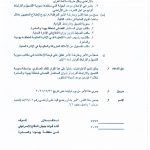 The attachment of the military order
Noteworthy, the new military order is a modification of a previous military order in 2006, the new military order includes modifying the bypass road's  route in 2006, the new military order is entitled (06/28/T), extension of validity 2 , and modifying borders 2 .
According to the attached map, in 2007, number of farmers filed an objection against the bypass road plan through lawyers from Colonization and Wall Resistance Commission. However, during legal arguments, the colonization and Wall Resistance commission lawyer managed to stop the  plan , and returning "17.837" dunums , which is the total area of the plan- see the area colored in orange in the map-.
That was followed by a quick announcement from the occupation of a new military order entitled  (06/28/T), extension of validity 2 , and modifying borders 2 , to confiscate alternative lands for the bypass roads, noteworthy , the Israeli supreme court kept parts of the targeted lands under security claims – colored block in the attached map- , thus the occupation forces are deceiving and manipulating Palestinians through such pretexts.
The new lands are in the following natural blocks:
Town

Natural block

piece

Jinsafut

10

Kafayef Aysheh

Deir Istiya

4

Jabal Ath- Theeb

19 (ownership list) colored black
The new road plan will also mean confiscating 150m as security zones both side of the bypass road from Deir Istiya and Jinsafut lands, they may also expand Immanuel settlement on those lands.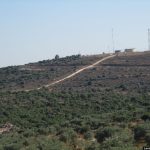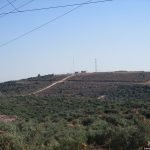 Photo 1+2: The new bypass road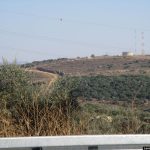 Photo 3: the dropped out road plan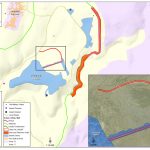 An aerial photography of the targeted location
Mr.Ayed Marar Legal aid Department head in colonization and wall resistance commission told LRC :
"We are following with growing concern the new Israeli military order, and we contacted local councils in each location, in order to put a list of the affected farmers, and call them to object on the military order."
Said Zidan , Deir Istiya village council head told LRC reporter:
"Recently, the occupation have been imposing restrictions on farmers access to their lands in areas close to Immanuel settlement, and hinder any developmental projects in the area, which reflects their attempts to take over the land in the future." 
Immanuel settlement was established in 1981 on about (1039 dunums) of Deir Istiya and Amatin village lands, and inhabited by 4220  settlers. Most of them are Ashkenazi Jews , it is based on confiscated plots east Jinsafut , South Amatin and North Deir Istiya.
Immanuel settlement consists of  a Synagogue , high schools , military camps , an industrial area south west the settlement , the illegal settlement gets rid of its waste and waste water in citizens lands of Wadi Qana, the settlement contains numbers of factories:
Aluminum factory, part of it is based in occupied territories of 1948.
Three Workbenches.
Pickles' factory, its waste water are pumped towards olive groves which caused high salinity in soil.
New factories were also established.
The Israeli occupation built a segregation wall close to the settlement, which isolated 578 dunums of Deir Istiya lands.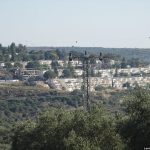 Photo 4: Immanuel settlement
Jinsafut: [1]
It is located 15 kilometers south east of the city of Qalqilia. Its total area is 8,659 dunums including the 218 dunums build-up area. Its population is estimated to be 2,500 with an unemployment rate reaching up to 78 %. The village is a victim of Israeli colonies as more than 688 dunums were confiscated for the purpose of establishing and expanding the colonies of Neve Oraniem (538 dunums) and KarniShamron (150 dunums).  
Deir Istiya village: [2]
10 km north Salfit , Deir Istiya is surrounded by Ematin , Jinsafut and Kafr Laqif (north), Azzun and Kafar Thulth (west), Zita, Jama'en and Kafl Haris (east), Haris and Qaraqwat Bani Hyssan (south)
Deir Istiya has a population of (3,696) people in 2017 census.
The town has a total area of 34,125, of which 640 dunums are a built up area.
The Israeli occupation confiscated (4,257) dunums for the following purposes:
| | | | |
| --- | --- | --- | --- |
| Settlement name | Establishment year | Area in dunums | Number of settlers 2018 |
| Revava | 1991 | 167 | 2,664 |
| Yakir | 1981 | 757 | 2,341 |
| Ginat Shomron | 1985 | 944 | NA |
| Karnei Shomron | 1978 | 540 | 8,388 |
| Novim | 1986 | 663 | 867 |
| Immanuel | 1981 | 879 | 4,220 |
| Ma'ale Shomron | 1980 | 52 | 1,002 |
| Al-Matan | 1981 | 22 | NA |
Bypass roads 55 and 5066 devoured 118 dunums.
The segregation wall (1,148 m ate up115 dunums , in case its construction plan was completed it will isolate 8,408 dunums and eat up 160 dunums.
Oslo accords classified Deir Istiya as the following :
B area : 6,132 dunums.
C area 27,993 dunums.
[1] GIS-LRC
[2] GIS-LRC
Prepared by