Israeli troops demolish a building and a cistern south Hebron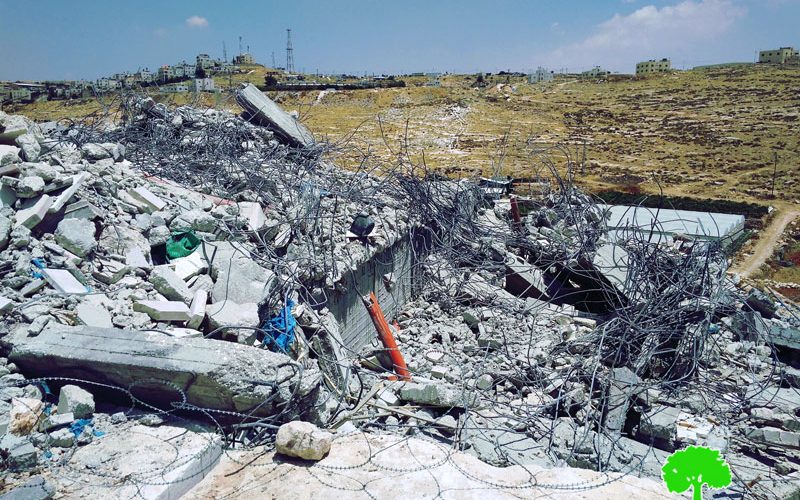 Violation: Demolishing a building and a cistern.
Date: 11/06/2019.
Location: Khallet Ash-Sharabati/ south Hebron.
Perpetrator: The Israeli occupation army.
Victims: Lafi Ar-Rajabi and his brothers.
Description:
The Israeli occupation authorities demolished a  three-floors building , that belongs to Lafi Ar-Rajabi, on the pretext of building without licenses.
Ar-Rajabi said that a massive army force accompanied by a bulldozer and 3 excavators reached the house at 8:00 in the morning , and completely leveled it to the ground.
A "Volvo" bulldozer and 3 "Hyundai" excavators implemented the operation.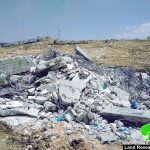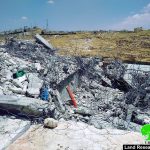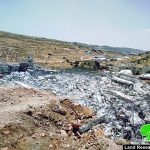 Photos 1-3: the remains of the demolished house
Reportedly, the targeted house has an area of about 500 m2, and consists of 3 floors, and there is a cistern on the bottom of the house.
The building consisted of 3 apartments for Ar-Rajabi 3 brothers and their families:
Hamzeh Ar-Rajabi, supports a family of 9, 7 of them are minors.
Taha Ar-Rajabi , supports a family of 6, 4 minors.
Bara' Ar-Rajabi, supports a family of 7, 5 minors.
In 10 February 2019, the Israeli occupation authorities, served a halt of work order on the targeted building, and set 10 march as the subcommittee session in Beit El court , to decide the fate of the structures.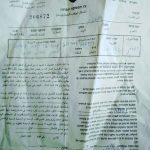 Photo 4: the halt of work order on Ar-Rajabi building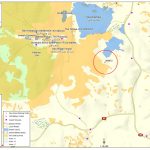 Ar-Rajabi asserted that after the demolition order , he stopped the construction process, but they showed up and demolished the house without any warnings.
In reality, the issue is not all about unlicensed construction than it is on the occupation's intention to take over more lands in the area of their control (Area C according to Oslo Accords). The Israeli occupation considers such lands as a colonial reserve, which will be hard to negotiate on in any future agreements with Palestinians.
Prepared by
 The Land Research Center
LRC