Stop work order on a Solar Energy Station in Khirbet Ad-Dear/ Tubas governorate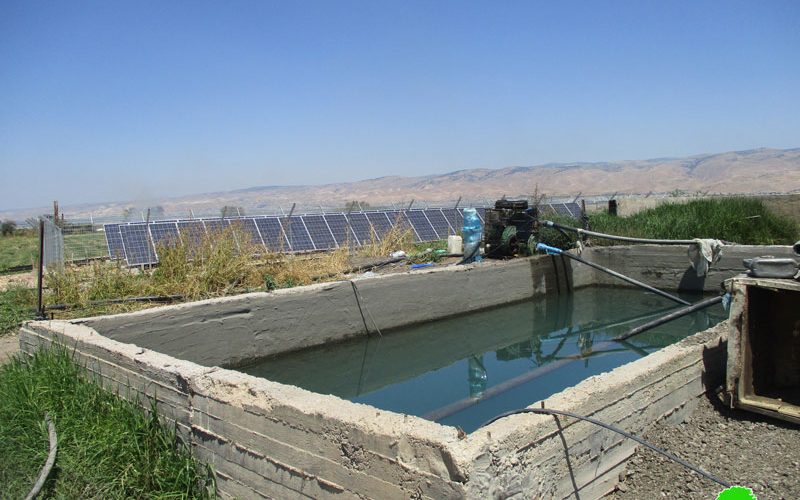 Violation: Stop work order on a Solar Energy Station.
Location: Ad-Dear area / Jordanian and Palestinian borders.
Date: 29/04/2019.
Perpetrator: The building and organizing department in the Israeli occupation civil administration.
Victims: 5 families in Ein Al-Baida and Tubas that depend on agriculture for living.
Description:
Monday morning, A massive army force and an officer from the Building and organizing department in the civil administration raided Ad-Dear area , and served a stop work military order on Solar cells station, the targeted project was implemented by the Italian Organization GVC.
The occupation authorities claim that the station is unlicensed and located in C area. Military order (267053) sets 15 may as the date of the subcommittee session in Beit El court to decide the fate of the structures.
The Solar cells project had changed the lives of people of Khirbet Ad-Dear , Activist Omar faqha told LRC reporter:
"The solar cells project is one of the leading projects that provides irrigation water for vast areas of agricultural lands, the solar energy is an alternative for fuel that is used to pump water from irrigation pools. The project will reduce the input costs which will support the agricultural sector."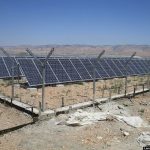 Photos 1-3: The solar cells that provide energy for water pumping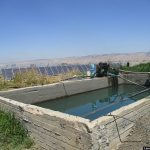 Photo 4: the cells that provide electricity to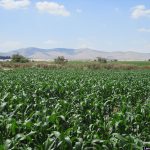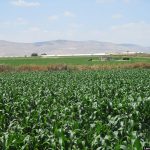 Photos 5-6: the agricultural lands that benefited from the project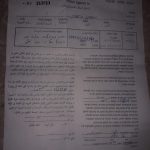 Photo 7: the military order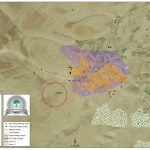 A map showing the area targeted by the Military order
The solar cells were supposed to provide energy for at least 70 dunums cultivated with a variety of crops and belong to 5 families: family of Iyad Daraghmeh, Abed Rabbuh Zamel, Fayez Daraghmeh, Sa'ad Abu Mutawe'a and Khairi Abu Mutawe'a.
Ad-Dear area is located east Nablus governorate, and only about 1 kilometer away from Palestinian – Jordanian borders, the location used to be a destination for investors in agricultural sector, until the Israeli occupation showed up and started devouring lands and displacing residents.