Rehabilitating a new colonial road in Ein Yabrud / Ramallah governorate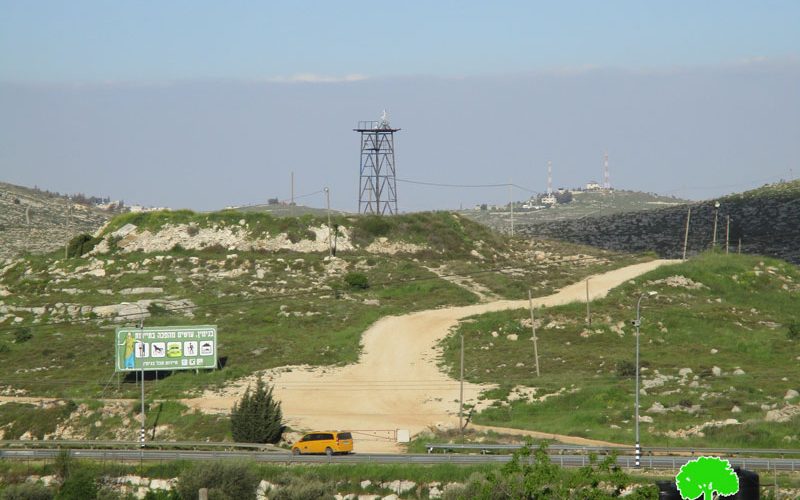 Violation: Rehabilitating a colonial road.
Location: Ein Yabrud lands /North Ramallah.
Date: 01/04/2019.
Perpetrators: "Benjamin" settlement council and the Israeli occupation army.
Description:
The Israeli occupation army carried on rehabilitating a military road south "Neve David" settlement, on Silwad and Ein Yabrud North Ramallah.
Reportedly, the targeted road links bypass 60 to "Khallet Hamdona" area in natural block 13 , the road was opened in 2002, after grabbing 19 dunums of privately owned Palestinian lands from the Khallet and transforming them into military training camps, and closed military zones.
This road segment imposes threat on tens of surrounding agricultural dunums , especially that the occupation considers them state's property, and its Palestinian owners were denied accessing to it.
Human rights activist, Eyad Hadad said that rehabilitating the road , is only the first step towards grabbing more lands for the expansion of "Neve David" settlement.
The Israeli occupation laid their hands on wide areas of Palestinian agricultural lands in several villages , for the favor of colonial expansion.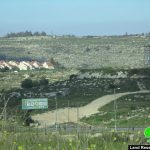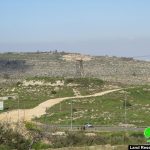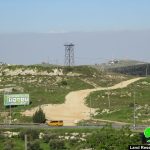 Photos 1-3: The targeted road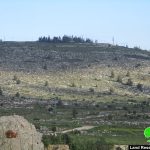 Photo 4: Khallet Hamdona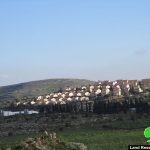 Photo 5: "Neve David" settlement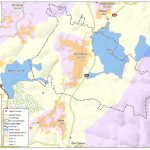 The attached map
About Ein Yabrud:[1]
6 km north east Ramallah , Ein Yabrud is bordered by Silwad (north), Dura Al-Qare'a (west) , At-Taiba and Ramon (east) and Deir Dibwan and Betin (south).
Deir Dibwan is populated (2515) people in 2017 census.
Dei Dibwan has a total area of (11,401) dunums, (1,177) are the town's built up area.
1: Israeli settlements devoured about (1563) dunums, for the following purposes:
| | | | |
| --- | --- | --- | --- |
| Settlement name | Establishment year | Confiscated lands in dunums | Number of settlers |
| Beit El | 1977 | 135 | 4627 |
| Ofra | 1975 | 1,428 | 2214 |
Bypass 60 devoured about (283) dunums.
Osslo accords divided the land as the following:
B area (4,010) dunums.
C area (7,391) dunums.
[1] GIS-LRC
Prepared by
 The Land Research Center
LRC