Halt of Work orders East Qalqilya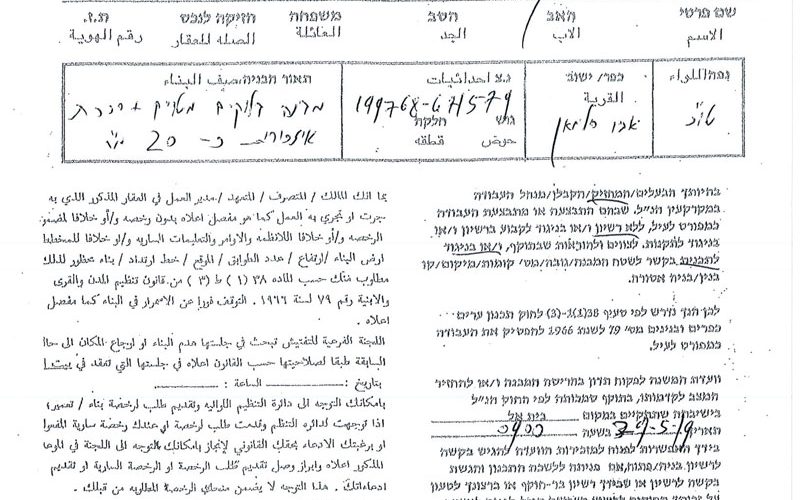 Violation: Serving Halt of work orders on an under construction home and an agricultural room.
Location: Izbet Jaloud and Izbet Salman .
Date: April 30 /2019.
Perpetrators: The Israeli occupation building and organizing committee.
Victims: families of Talal Jaloud and Munir Mara'abeh.
Description:
The Israeli occupation army and an officer from the building and organizing department in the civil administration raided Al-Izeb area east Qalqilya , and served a halt of work military order  to Talal Jaloud on an agricultural room he has been building on his 12 dunums plot, then served a halt of work order to Munir Mara'abah on his one –floor house.
According to the military orders , the occupation sets 29 of may, as the date of the building and organizing session in "Beit El" military court, to decide the fate of the structures.
The  following table shows more information about the targeted structures:
| | | | | | | |
| --- | --- | --- | --- | --- | --- | --- |
| Affected farmer | Family members | minors | Military order number | location | The targeted structure | photo |
| Talal Jaloud | 6 | 2 | | Izbet Jaloud | Agricultural room built of bricks 45 m2 | |
| Munir Mara'abeh | 5 | 3 | | Izbet Salman | Under construction home 180 m2 | |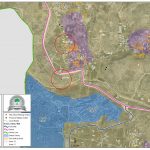 Munir Mara'abeh (37 years) told LRC reporter:
"I started building the house in early October, I am the supporter of a family of 5 and I work as a construction worker, I put everything I had in this house , it caused me more than 140,000 NIS , and now the occupation is obstructing the construction process, and threatens to destroy the house a long with our dreams."
International Conventions and agreements pertaining to house and residents demolition:
Article 147 of Geneva fourth convention  : extensive destruction and appropriation of property, not justified by military necessity and carried out unlawfully and wantonly. ( it is considered a serious violation of the convention)
Article 53 of Geneva fourth convention that forbids destroying properties : Any destruction by the Occupying Power of real or personal property belonging individually or collectively to private persons, or to the State, or to other public authorities, or to social or co-operative organizations, is prohibited, except where such destruction is rendered absolutely necessary by military operations.
Article 33 of Geneva fourth convention: No protected person may be punished for an offence he or she has not personally committed.
Article 32 of Hague convention 1907 part g: To destroy or seize the enemy's property, unless such destruction or seizure be imperatively demanded by the necessities of war.
Article 17 of Universal declaration of human rights 10 –Dec- 1948:  No one shall be arbitrarily deprived of his property.
Prepared by
 The Land Research Center
LRC