Grabbing more Palestinian lands for the favor of settlers in Kafr Qaddum / Qalqilya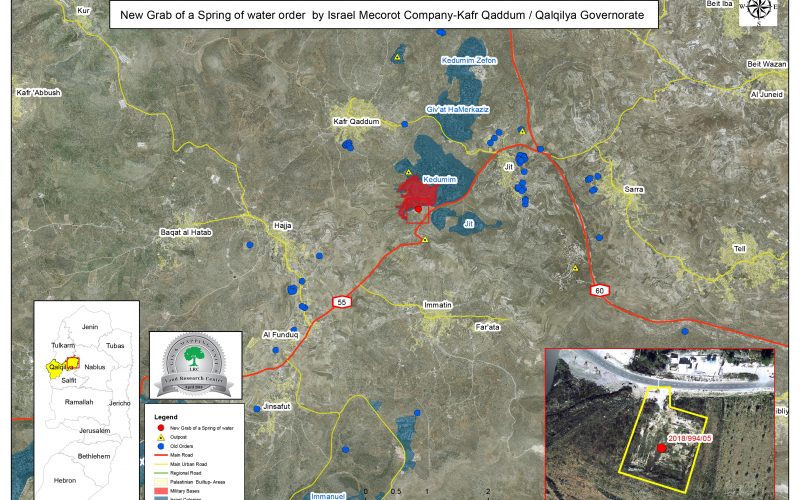 Violation: grabbing 2.5 dunums for the favor of Israeli settlements.
Location: Kafr Qaddum village.
Date: 17/04/2019.
Perpetrator: The Israeli occupation army.
Victims: Farmer Abdul Mahdi Shtaiwi.
Description:
Civil administration commander "Ahavat Amid" issued a military order to lay hands on 2.5 dunums of  natural block 10 in Kafr Qaddum lands.
According to the military order , entitled : Right to dispose of property (Excavating Kedumim 2) Number 19/4/H , which includes excavating on an artesian well for the sake of providing water for "Kedumim" , "Mitspe Yishai" , "Havat Gila'ad" , and surrounding settlements.
Reportedly, Months before the military order, Israeli machineries have been excavating for water in the location.
The location, which was forcibly seized by the Israeli occupation, belongs to farmer Abdul Mahdi Shtaiwi from Kafr Qaddum, who filed an objection to the Israeli Supreme Court, and waiting for an answer, even though Shtaiwi knows that the Israeli court is always biased to settlers in such cases, but this is his only hope to save his land.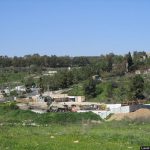 Photos 1 : The location of the new artesian well on Shtaiwi lands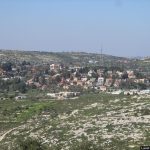 Photo 2: a view of "Kedumim" settlement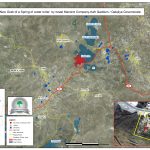 The Israeli occupation is stealing and devouring Palestinian natural resources in broad daylight , by stealing surface and artesian water, and polluting water and soil by unsafe disposal of waste , in addition to constructing factories close to Palestinian communities, which develops Israeli economy on the expense of Palestinian humans and resources.
Most International conventions and resolutions guaranteed the Palestinian people's right of maintaining their natural resources, such as UN resolution number  1803 , in 14 December 1962 on "The Permanent Sovereignty over natural resources", in addition to other resolutions regarding natural resources sovereignty, most recently, a resolution adopted by the general assembly on 20/12/2017 which is literally:  "Permanent sovereignty of the Palestinian people in the Occupied Palestinian Territory, including East Jerusalem, and of the Arab population in the occupied Syrian Golan over their natural resources."
Kafr Qaddum:[1]
Kafr Qaddum is located 23 km to the east of Qalqiliya. Its total area is around 17,161  dunums including 456 dunums of built up area.
According to the Palestinian central bureau of statistics the town has a population of 3280 people.
 There are around 2500 dunums of rangeland and 5000 dunums were captured by the Israeli and being used for colonial activities. The rest are agricultural field mostly planted with olive (85%).
[1] GIS-LRC
Prepared by
 The Land Research Center
LRC