Demolition in Jubara village – South Tulkarim city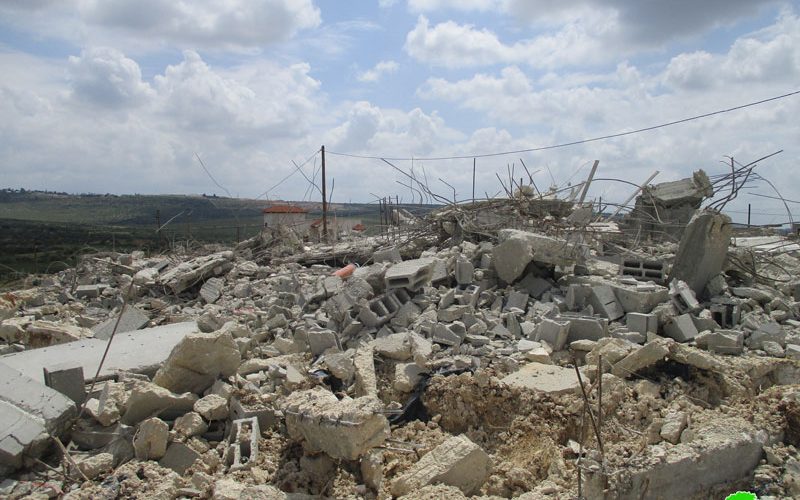 Violation: Demolition of an under construction house.
Location: Jubara village south Tulkarim.
Date: 16/04/2019.
Perpetrator: The Building and organizing department in the Israeli occupation civil administration.
Victims: Citizen Shahadeh Azem.
Description:
In the early morning hours of Tuesday 16th April 2019, Forces from the Israeli occupation army supported by a bulldozer raided Jubara village south Tulkarim, and carried on demolishing an under construction house south the village, the house belongs to Shahadeh Azem from At-Taiba , and consists of 2 floors, each one has an area of 120 m2 , building the targeted house cost the owner about 160,000 NIS, which is everything he owns. Shahadeh is the only supporter of a family of 5 , 2 of them are children.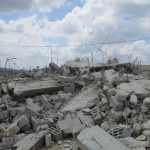 Photos 1-4: the remains of the demolition
About Jubara:[1]
Jubara is located 7 km to the south west of Tulkarem city and east of at Taybah town inside the green line. Its population mounts to 650 according to 2007 census, Jubara is surrounded by Far'oun village (north) , The occupied territories of 1948 (west) ,Shofa village (east), Kafr Jamal and Flamiyeh (south).
Families of the town: Jubara, Mahmoud, Awad and Odeh. The town has a total area of 46,914 dunums , of which 73 dunums are the town's built up area.
Israeli settlements devoured 1068 dunums of the town's land:
Sal'it settlement devourd 921 dunums and populated 441 settlers.
Ya'arit devoured 147 dunums.
The segregation wall devoured 1531 dunums, and isolated 12,212 dunums.
Oslo conventions divided Jubara into B and C areas:
B area : 29862 dunums.
C area: 17052 dunums.
[1] GIS-LRC
Prepared by
 The Land Research Center
LRC